Responding to reports of someone waving a rifle out of a car window, the Billings Police Department pulled over a vehicle in front of Billings Senior High Tuesday morning and found a BB gun rifle in the car and a concealed handgun. 
By about 11:35 a.m. more than five police vehicles were parked on Grand Avenue around the vehicle, with at least one of them on the front lawn of Billings Senior.
Of the individuals in the suspect vehicle, BPD Sgt. Pat Curry said one was a woman, two were girls, and one was a boy.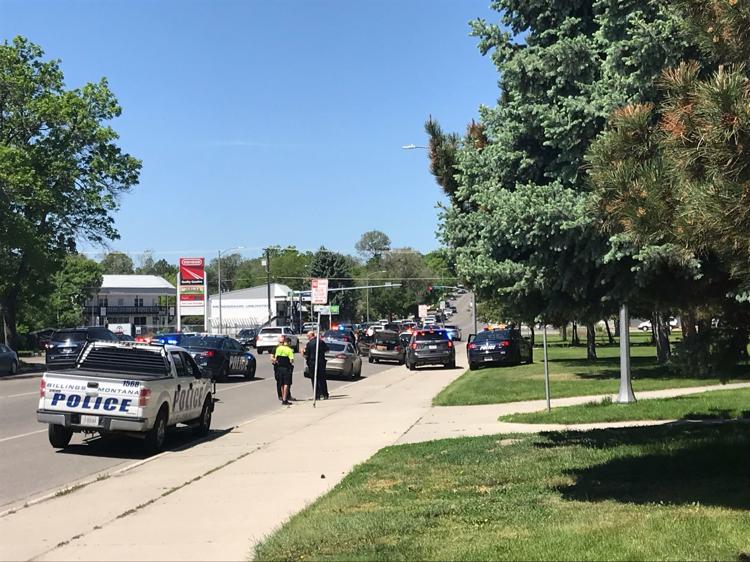 You have free articles remaining.
The boy involved was arrested and no one was injured, Curry said. 
Police were alerted to the vehicle sometime around 11:30 a.m. It had been traveling west on Sixth Avenue North when the initial complaint came in from a citizen saying they had seen someone waving a rifle out of the car window, Curry said. 
Charges related to the incident were pending, Curry said at the scene.