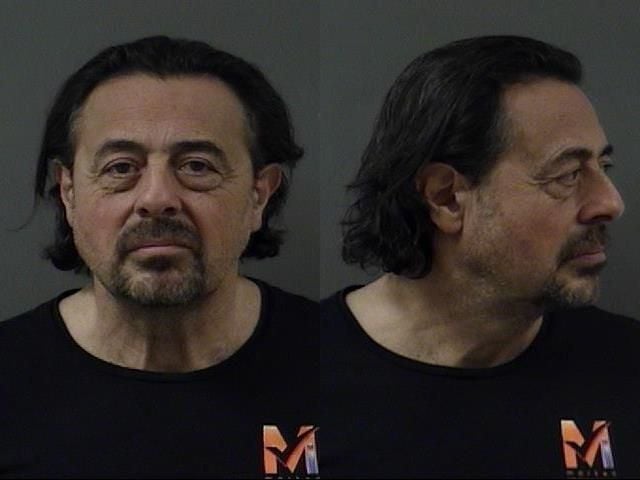 The president of an oil processing company, whose Eastern Montana plant exploded in 2012 injuring workers, is sitting in the Yellowstone County jail after failing to report to prison to serve his sentence.
Peter Margiotta, 63, was granted three extensions by U.S. District Judge Susan Watters before skipping out on the final deadline he was given of Jan. 15.
Margiotta, of Edmonton, Alberta, worked more recently as a car salesman at a Toyota dealership in Canada before being sentenced to 18 months in federal prison in the United States.
Margiotta was president of now-defunct Custom Carbon Processing, an oil recycling business whose plant near Wibaux exploded in 2012, injuring two workers and burning for days.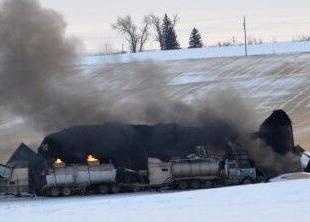 Those workers suffered up to third-degree burns, "central nervous system breakdown from inhalation of petroleum products," and "respiratory failure due to delay of medical response," according to the final report by the Occupational Safety and Health Administration obtained through a Freedom of Information Act request.
He was first scheduled to report to the SeaTac Facility in Seattle on Sept. 9, but didn't.
The next day he asked for a two-month extension. His 98-year-old mother had died and he was the executor of her estate. In addition, his house was being foreclosed upon, adding to the need for more time, he said.
Watters gave Margiotta until Nov. 6 to report to the Bureau of Prisons facility in Seattle.
But on Nov. 4, Margiotta said he again needed more time. Due to the COVID-19 pandemic, most businesses in Canada were closed, making it trickier to resolve all of his mother's estate matters, he said.
Margiotta asked for two more weeks, or until Nov. 20.
"This will be Mr. Margiotta's last request for an extension of time to self-surrender," wrote defense attorney Palmer Hoovestal.
Watters granted the extension but gave a warning.
"There will be no further extensions of time granted," she wrote.
As it turned out, there would. 
On the day that Margiotta was supposed to show up, Nov. 20, he notified the court that he was being tested for COVID-19 and had purchased an Air Canada ticket from Edmonton to Seattle for Dec. 3.
But on Dec. 11, Margiotta asked for another six weeks.
"This motion is made for the reason that Mr. Margiotta is experiencing flu-like symptoms requiring self-isolation and COVID-19 assessment, and for that reason cannot travel," Hoovestal wrote.
Watters granted the request, giving a final deadline of Friday, Jan. 15 for Margiotta to self-surrender.
"There will be no further extensions of time granted," the judge wrote, in underlined font.
Margiotta didn't show up that Friday. By Tuesday, he hadn't even crossed the border into the U.S., wrote Assistant United States Attorney Bryan Dake.
The court issued a warrant for his arrest. Margiotta was taken into custody and crossed the Sweet Grass border station into Montana on March 25, where he was first taken to the Cascade County jail for a video arraignment.
Margiotta was booked into the Yellowstone County Detention Facility on March 29, where he remained as of Monday.
Prosecutors have charged Margiotta with failure to surrender for service of sentence, which is punishable by up to 10 years in prison.
Margiotta pleaded not guilty. He is represented in the new criminal matter by court-appointed counsel.
The president of an oil processing company whose Eastern Montana plant exploded in 2012, injured workers, and burned for days, was sentenced F…