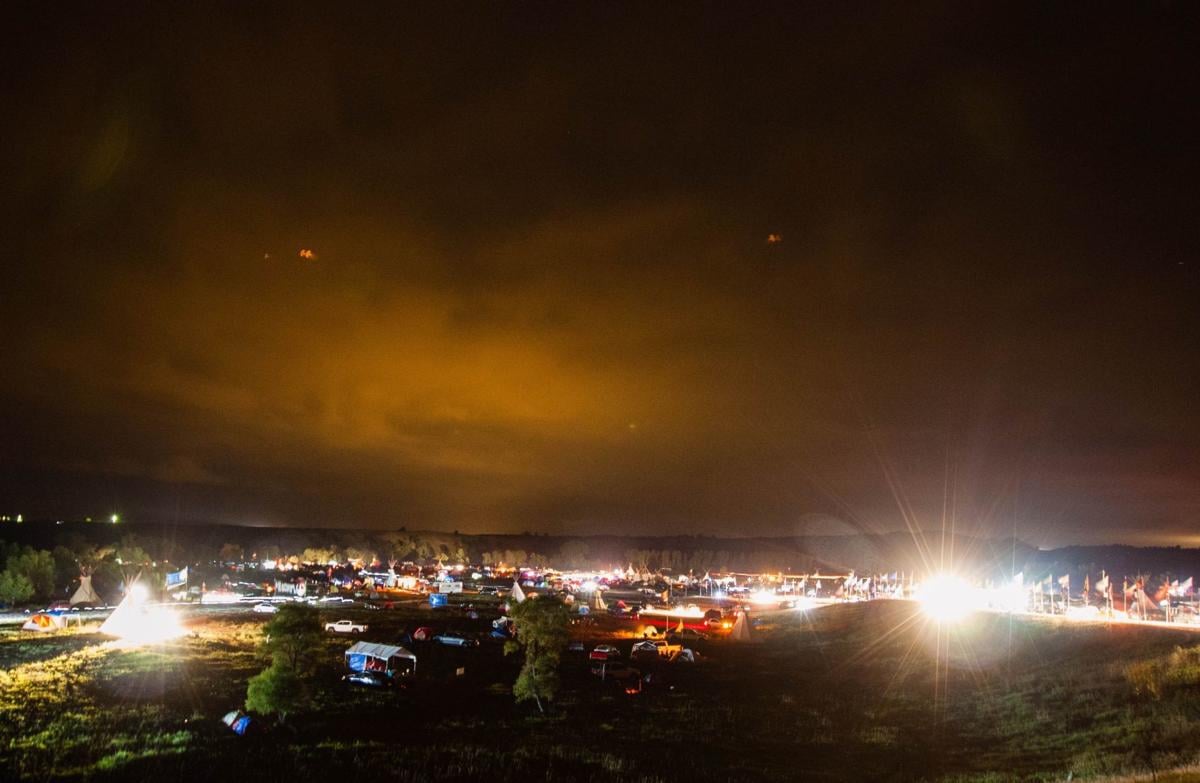 BISMARCK, N.D. — There is more than DNA evidence on a cigarette butt to indicate a South Dakota man took part in a 2016 Dakota Access Pipeline protest riot, and it should be a judge and not a defense brief that decides if the case should move to trial, a state prosecutor says.
Authorities who reviewed photos and video said they observed Lawrence Malcolm Jr., of Sisseton, S.D., on the scene with a black bandanna on his face, Assistant Morton County State's Attorney Chase Lingle wrote in a response to a defense attorney's motion to have a judge dismiss criminal charges against Malcolm.
"The evidence will be presented at the preliminary hearing, which is the more appropriate time for addressing probable cause," Lingle said.
Authorities filed charges against Malcolm in early September, after North Dakota Bureau of Criminal Investigation agents were informed by the State Crime Lab in August that DNA from a cigarette butt found at the scene of a 2016 protest was a match for Malcolm. His DNA was on file from a previous arrest.
More than 100 demonstrators took part in the protest, which caused hundreds of thousands of dollars in damage to construction equipment, a BCI affidavit alleges.
Defense attorney Bruce Nestor of Minneapolis asked the court in mid-September to dismiss the charges against Malcolm, saying the cigarette butt could have been tossed out a of a moving car days before the protest, been deposited by someone emptying an ashtray, or left by Malcolm days or weeks before the Sept. 6, 2016, incident.  Even if Malcolm was at the scene, Nestor said, the affidavit doesn't show he participated in the riot.
Malcolm faces a misdemeanor charge of engaging in a riot and a felony count of conspiracy to commit criminal mischief. The state is not required to name specific co-conspirators or their specific acts to support the felony charge, Lingle said. Malcolm can be seen blocking law enforcement from the area where protesters were damaging equipment, which is no different than if he had acted as the lookout at a robbery or as the driver of a getaway car, the prosecutor said. 
"The Court can determine at the preliminary hearing whether or not there is probable cause to bind this case over for trial, as the Court has already found probable cause to sign the complaint," Lingle said.
Nestor did not respond to a request for comment on Lingle's filing.