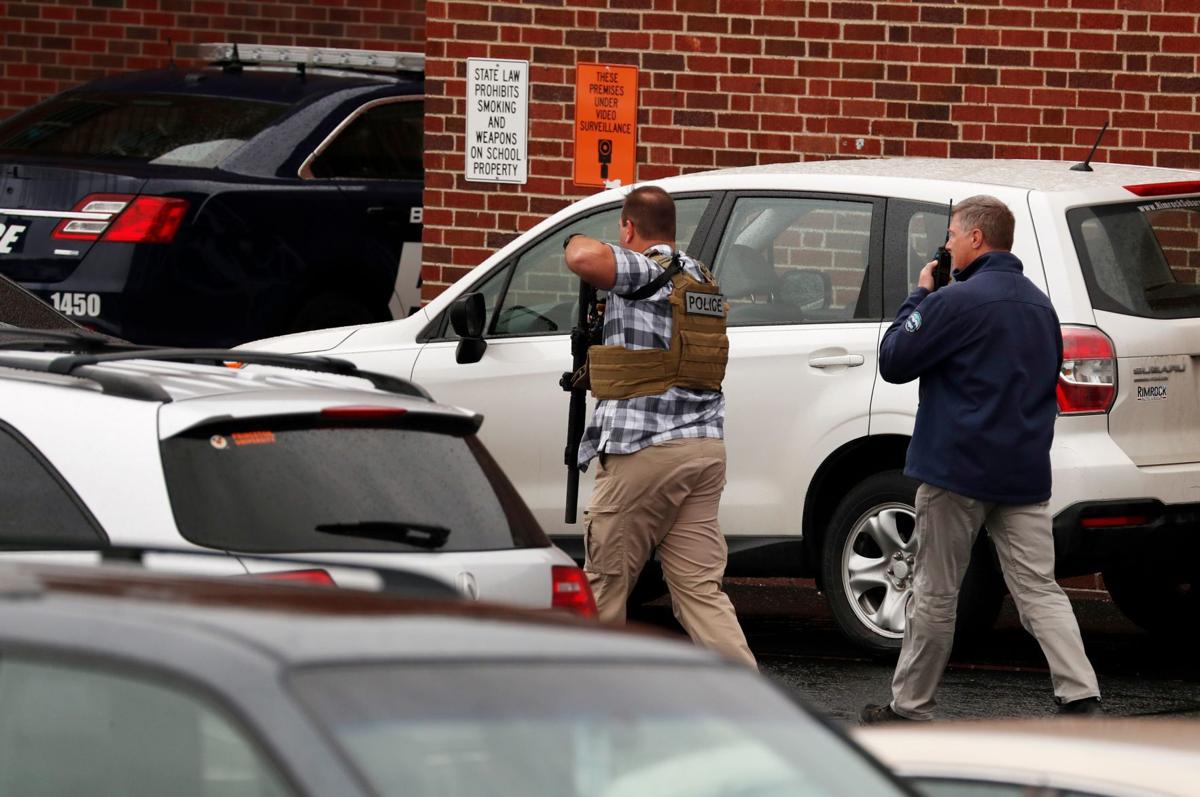 Two people were detained Tuesday afternoon in relation to a weapons incident that led to a lockdown at Billings Senior High, according to the Billings Police Department. 
No shots were fired, Billings Police Chief Rich St. John said. At a press conference Tuesday afternoon, St. John said he was unaware of anyone who required medical treatment. 
St. John confirmed that teen boys, both students at Senior, were detained and had airsoft pellet guns. They were detained by police at about 1:31 p.m.
The police chief wasn't sure if they would be charged with a crime. Police were continuing to investigate, he said. 
The incident began shortly before 12:15 p.m., when a student resource officer at Senior received information that two possibly armed people were heading into the school or were already inside.
Senior High School on Lockdown. Report of person with gun. Heavy police presence. Stay away from area.

— BillingsPD (@BillingsPD) October 22, 2019
"We had a massive, massive presence of officers," St. John said, estimating that at least 30 local, state and federal officers responded. 
Police were then told that the reportedly armed people were in nearby Pioneer Park, which led police to respond to the park. 
Another Senior staff member then reported seeing a male juvenile in the school with a handgun, St. John said. 
Police later detained two juvenile males in a vehicle on the 100 block of Monroe Street, more than two miles from Senior. They were headed to one of the juvenile's homes, St. John said. Police found two airsoft pistols.
Another person had been detained earlier in the afternoon, but police no longer suspected they were directly involved with the incident. That person might have been with a group in Pioneer Park, St. John said.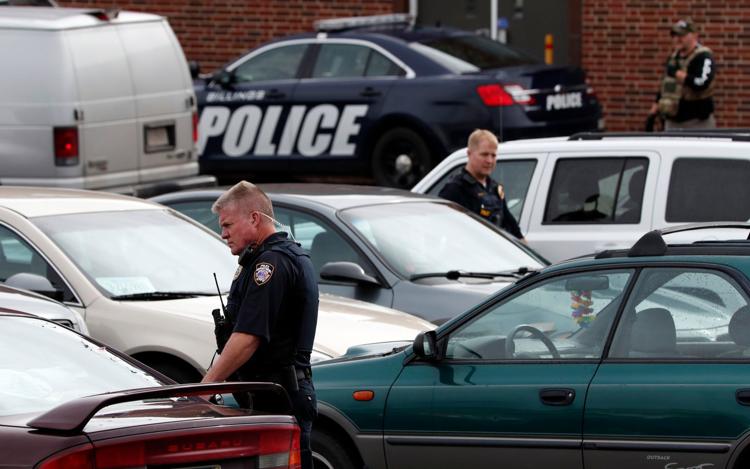 The school was on lockdown while police investigated, from about 12:15 p.m. to 1:50 p.m., according to Billings Public Schools superintendent Greg Upham. 
St. John said the lockdown process was "very calm, very orderly."
During the lockdown, officers swept each floor of the school twice. "We had an idea of who we were looking for, so we could expedite the clearing of the three floors of the high school," St. John said.
Police blocked entrances to Senior and patrolled surrounding areas including Pioneer Park during their response. Other police calls throughout the city were put on hold.
It's unclear if the school had started a lunch period that was scheduled to begin at 12:15. 
Upham said that the district notified Senior families by robocall, and the district updated its Facebook page. 
After the lockdown was lifted, Upham said that the school was trying to release students who wanted to leave in an orderly manner while adjusting the school schedule. 
He said extra counselors would be available for Senior students. 
"The longer they are in lockdown, the longer stress and anxiety occurs," he said. 
Though there was ultimately no threat, St. John and Upham said school staff and police acted appropriately. 
"To not say anything and then have something happen is unacceptable," St. John said.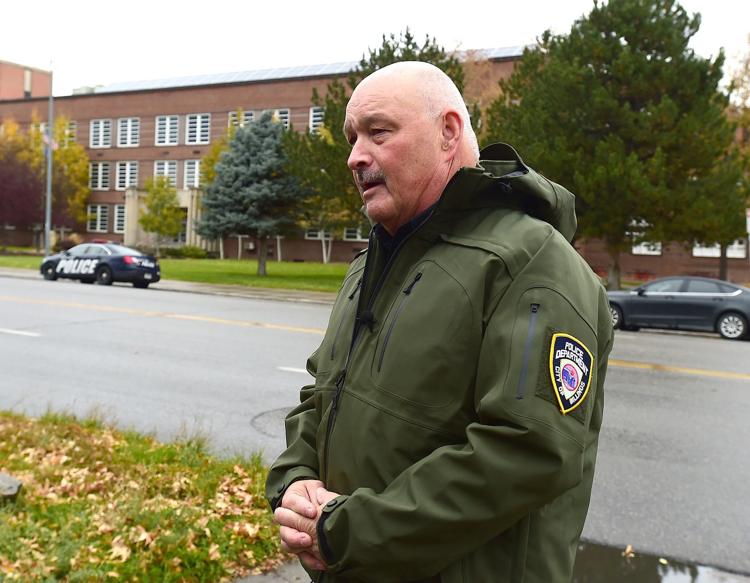 If the students brought the airsoft gun on to school property, it likely violated school policy, but otherwise "I don't know right now if they did anything illegal," St. John said. 
Part of the reason airsoft guns are banned is that "you can't determine whether its real or not real," at first glance, Upham said.
With a national focus on school safety, Upham has focused on a "see something, say something" approach for Billings schools. 
"I think the response today is indicative of the heightened level of anxiety and concern," he said. "The 'see something, say something' is the best intervention we can have, and that's exactly what happened today."
__________________________________
PHOTOS: Senior High locked down after report of gun
Sign up for our Crime & Courts newsletter
Get the latest in local public safety news with this weekly email.