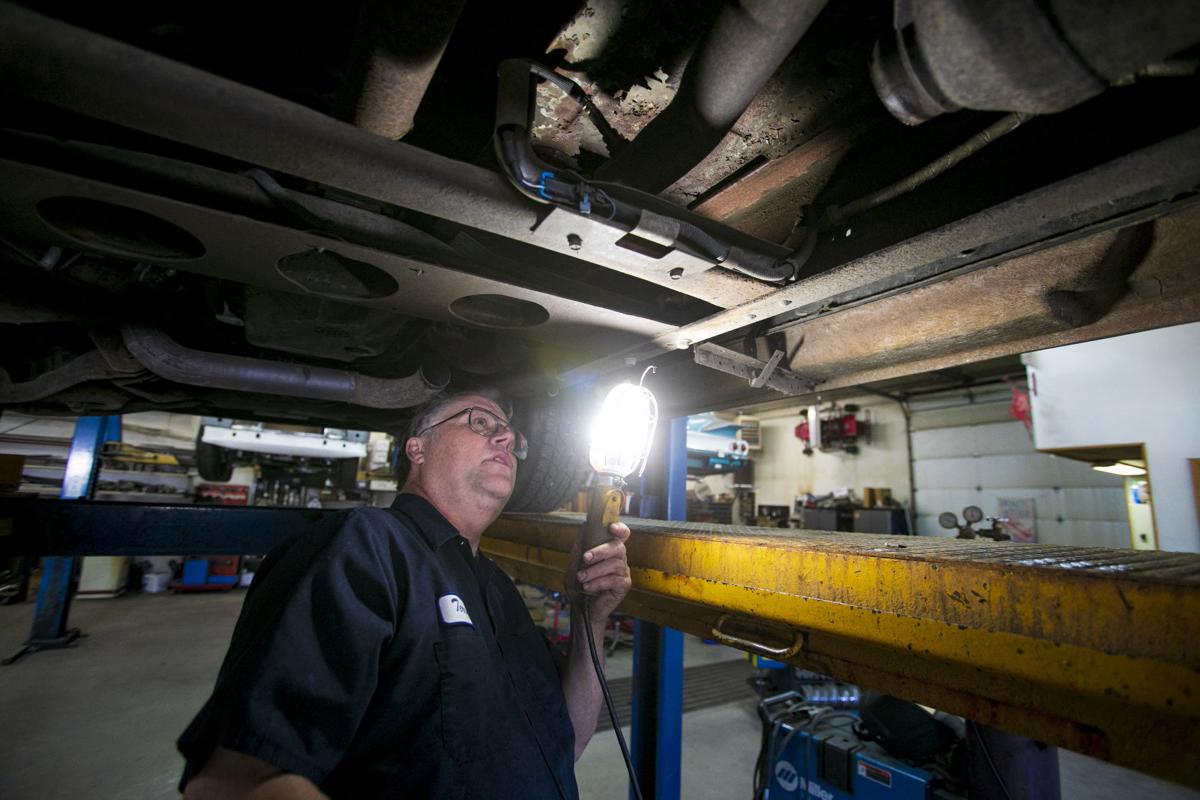 As catalytic converter thefts have made headlines across the country in recent months, Billings hasn't been spared.
Terry Collett, of Silent Knight Custom Exhaust, said that since August he's seen approximately 170 requests for repair at his Central Avenue shop due to the trend in thefts.
"Absolutely unheard of," he said.
Catalytic converters reduce air pollution from vehicles through chemical processes that convert harmful gases like nitrogen oxides into less harmful gases like plain nitrogen gas.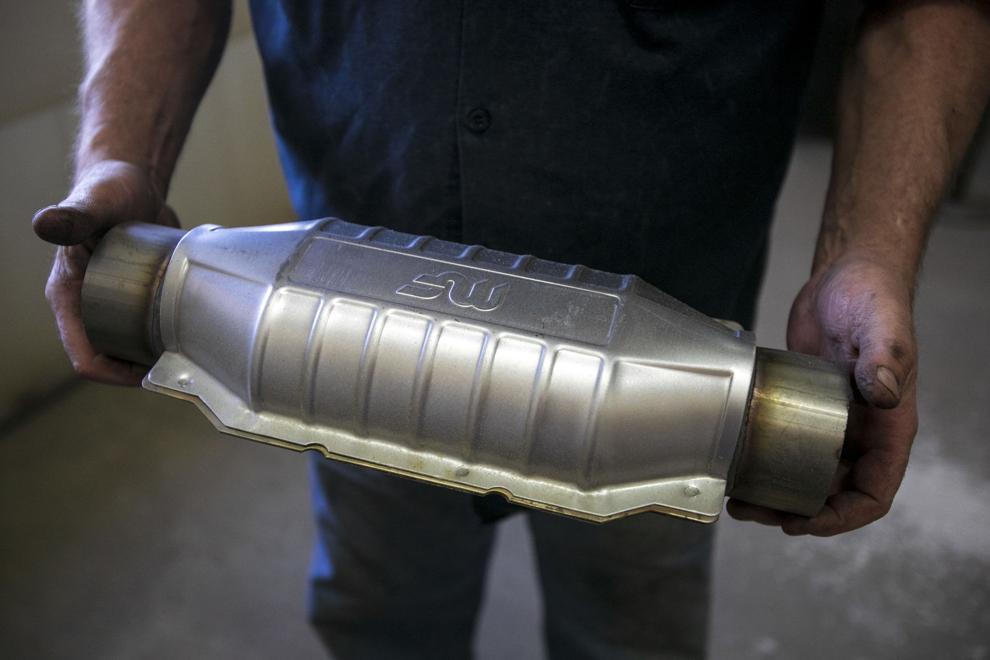 The converters are made out of metals like platinum, palladium and rhodium. Prices for all three are up, either at or near a five-year high, making the car part an attractive item for thieves.
Collett said the spate of thefts has been so bad that some of his customers have had the same car twice get the catalytic converter stolen in recent months. Customers have told him their car was hit while parked in the Rimrock Mall or Walmart parking lots during normal business hours. He's even replaced the catalytic converter from a senior living home's passenger van that was hit recently. 
"A Sawzall makes a very distinctive sound that most people don't figure out what it is until it's too late," Collett said. 
It can take just minutes to cut the catalytic converter out from the undercarriage.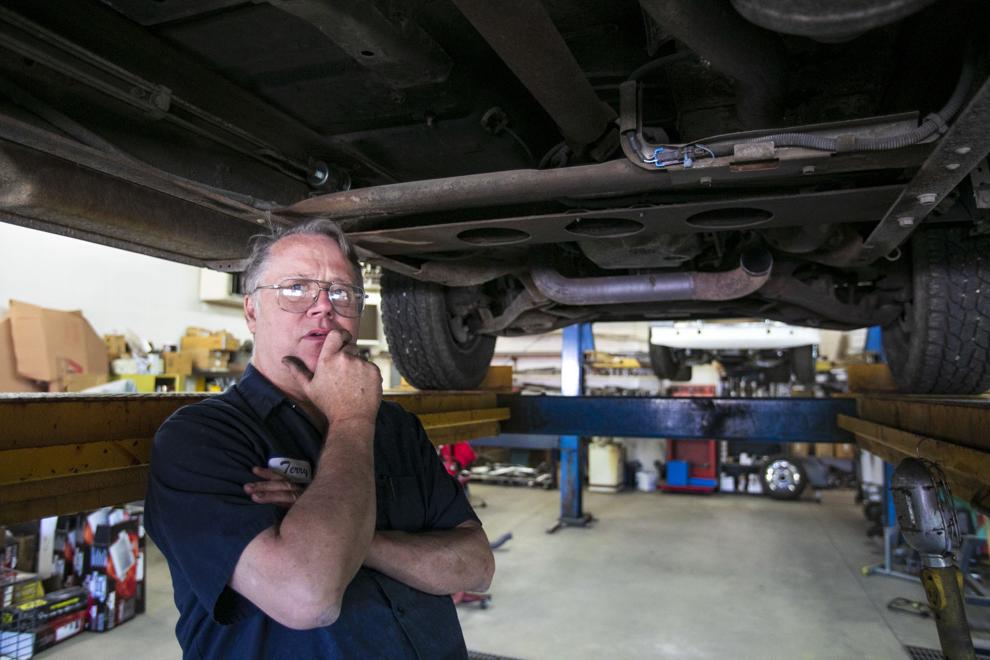 Collett said the most common targets are either vehicles with a taller build, making it easier to crawl beneath them, or models that have a catalytic converter with a higher resale value. That includes cars that have larger catalytic converters or two catalytic converters instead of one.
Those vehicles Collett has seen targeted most frequently are the Ford F-150, F-250 and F-350 pickups; as well as the Ford E-150, E-250 and E-350 vans.
Chevrolet Express vans are also high on the list of vehicles showing up at Collett's shop to replace a stolen catalytic converter.
Replacement costs can range from the low $300s to $1,000, Collett said, depending on the make, model and extent of the damage to the rest of the vehicle.
Billings is far from alone in the trend.
In March, sheriff's deputies in California seized 400 catalytic converters hidden in a San Bernardino home. In announcing the seizure, the San Bernardino County Sheriff's Department estimated the total value at $400,000.
On Monday, the Hartford Courant reported the thefts of 28 catalytic converters from public buses for people with disabilities. 
Collett said scrap yards in Billings are generally careful about what they accept in an effort to curb the sale of stolen goods.
"The local recyclers are very good about not buying from anybody that isn't an exhaust shop or an auto repair facility," he said.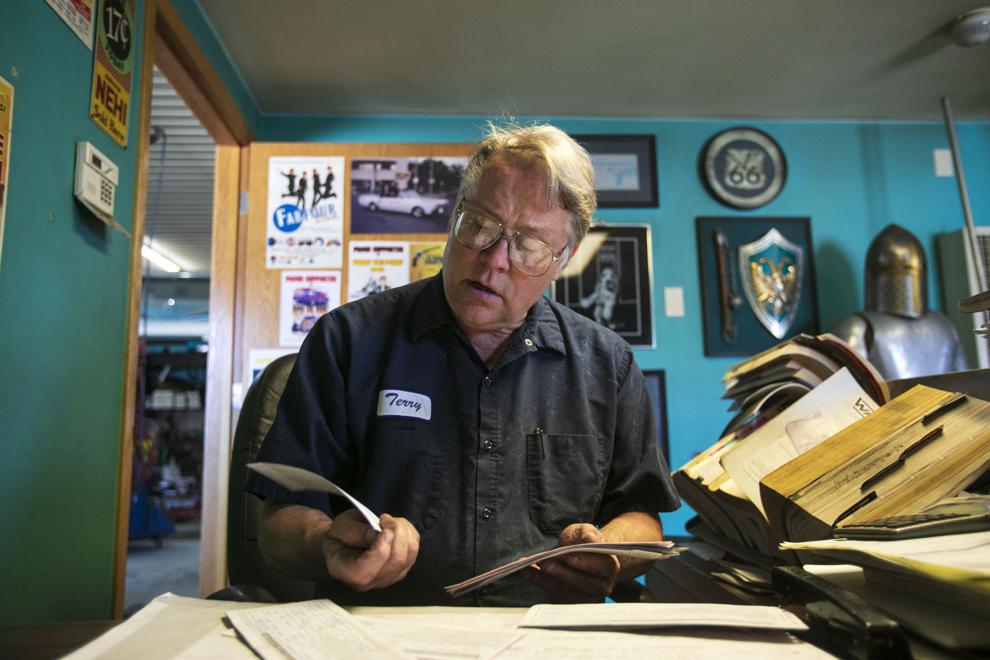 Still, someone with a stolen catalytic converter can find a buyer, possibly online, who will in turn haul their collection to a scrap yard in a major metropolitan area for resale.
But catalytic converter thefts have gone down in Billings this spring.
The Billings Police Department took 98 reports of the thefts between June 2020 and January 2021. Between January and April 8, the department recorded only 17 thefts.
Investigating the thefts has been a focus for the department's Street Crimes Unit. Capt. Neil Lawrence said several suspects have been interviewed and the investigations are pending a review for possible charges by the Yellowstone County Attorney's Office.
Some platinum-group metals are worth more than gold. Palladium traded Friday at $2,883 an ounce, and rhodium traded at $28,400 an ounce. Gold was $1,831.
The catalytic converter on small cars and trucks might contain as much as 6 grams of platinum-group metals. Converters from large trucks and SUVs may have up to 30 grams. There are just over 31 grams in a troy ounce.
One of the largest producers of platinum-group metals in the world is the Stillwater and East Boulder mines near Columbus and Big Timber. In 2019, the mines produced 603,000 ounces of platinum and palladium, according to the Sibanye-Stillwater website.