State officials said they don't have any record of any reports made to them by school officials regarding the 1998 misconduct of a Miles City high school athletic trainer accused of systematic sexual assault, but they didn't rule out that a report could have been made in the past. 
James Jensen, 78, is accused of sexually assaulting as many as 100 boys during his nearly 30-year tenure at Custer County District High School beginning in the early 1970s.
A civil lawsuit filed recently names the school, the Miles City Unified School District, and John Does A-Z representing as yet unnamed school and athletic officials who may have known of Jensen's alleged sexual abuses and failed to stop him.
Records with the state Department of Public Health and Human Services are key to answering the question of whether Miles City school officials reported a complaint of misconduct against Jensen as state law requires. 
Fred Anderson, a Great Falls legislator who was principal at Custer County District High School from 1982-2002, told the Great Falls Tribune the district first heard the misconduct allegations in 1998 and that the superintendent subsequently let Jensen go.
Anderson declined to speak with The Gazette.
Montana law requires all school employees who suspect abuse to report it to DPHHS. Anderson said he doesn't know what happened after he told the superintendent.
Custer County School District officials referred questions to the district's legal counsel, Jeana Lervick. The school board previously announced that the district was "working around the clock to get to the bottom of exactly what has taken place."
"The district has not yet discovered any fact that would lead it to believe that it violated any mandatory reporting requirement," she said.
The district's investigation will be "quite a long process," Lervick said. "In this particular case there are so many parties involved, and most are, at least from the district's perspective, are not involved with the district."
DPHHS spokesman Jon Ebelt, in an email, said that such a report would have been considered a third-party report, which the agency refers to local law enforcement to investigate. 
The agency maintains records for three years before disposing of those regarding "unsubstantiated reports." But records for a case with a "substantiation" are kept.
Officials with the Miles City Police Department, conferring with Custer County Attorney Wyatt Glade, directed questions to the U.S. Attorney's Office and Montana Department of Justice. Both agencies said they had no knowledge of local police matters, and the police department didn't return additional calls Thursday. 
While Jensen was let go in 1998, alleged victims say that sexual abuse continued as Jensen told them he merely "retired" and that the district didn't inform students, coaches or parents of Jensen's misconduct complaint. 
Alleged victims said Thursday that officials missed an opportunity in 1998 to prosecute Jensen — who is protected from existing allegations by the statute of limitations — and to help his victims begin coping with years of abuse.
Frustrations
"Reporting it would have given parents the opportunity to support their children. Police could have pressed charges and (Jensen) could have been sentenced to prison and he would have to be registered on the sex offenders list," one of the alleged victims told The Gazette Thursday. "All of that should have happened a long, long, long time ago."
Many alleged victims The Gazette has spoken to say they've seen no evidence the school district fulfilled its legal obligation to inform state officials about the report in 1998 of Jensen's alleged abuse. They say the district also apparently didn't inform law enforcement, other school staff, parents or the young athletes.
"Had it been reported, like the law says it should have been, that would at least have saved the kids who were harmed after (Jensen) said he was retired," the victim said.
The Gazette has a policy of not naming the victims of sex crimes. The Gazette knows the name of the victim identified in this article by the initials A.B., and his identity has been verified by his attorneys.
You have free articles remaining.
Many of the alleged victims named in the suit have met together or communicated in other ways since the suit was filed, said A.B. Many victims in the last few months have begun meeting with counselors and informing family members of the abuse they endured.
"It's been a wild roller coaster of emotions," A.B. said. "Everyone has their own coping mechanisms. But, what I've seen (in talking to other victims) has helped me understand the gravity of the damage that has been done to so many people."
The healing process for the alleged victims should have started 20 years ago, said John Heenan, the lead attorney in the lawsuit.
"Kids, when something like that happens to them, don't know what's going on and aren't able to process it like an adult would," he said. "They should have gotten that help way back then."
Heenan called the school district's apparent failure to report the suspected abuse "one of the biggest examples of gross negligence ever."
Even with that admission, however, because of the state's statute of limitations laws regarding sex crimes against juveniles, Jensen may never be charged with a crime. That has compounded the damage done to the alleged victims, say many involved in the lawsuit.
"The biggest questions about this is how this guy committed multiple acts of pure criminal sex abuse and how he got away with it," A.B. said.
Work history
The Gazette found only one photo of Jensen in 20 years of Custer County High yearbooks that were available through the Miles City Public Library. 
In the 1995-96 wrestling team picture, he stands behind coaches and the edge of the frame. The caption identifies him as "Dr. Jensen."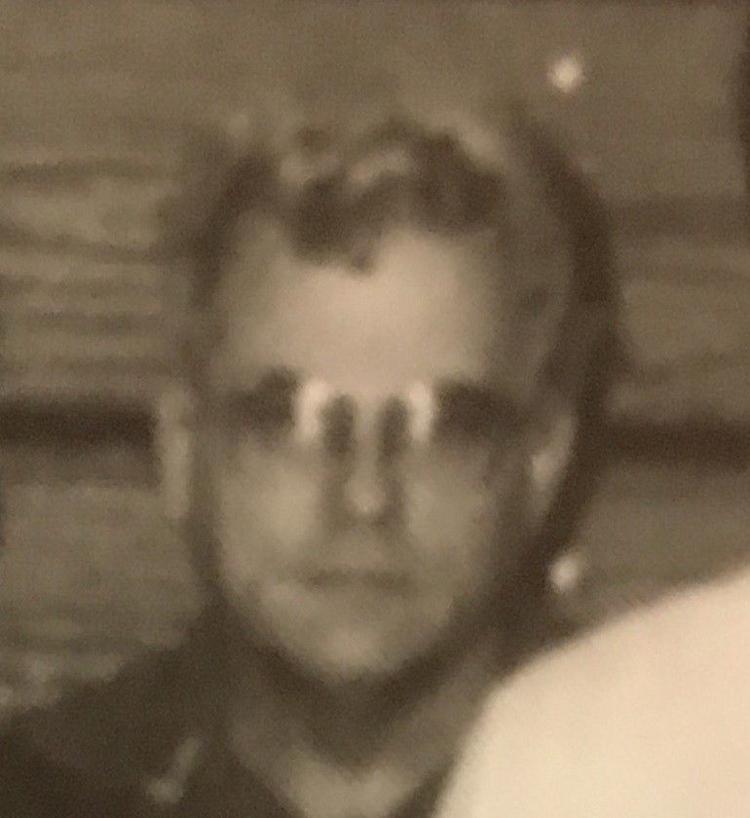 Jensen had no medical certification. Students typically compose yearbooks, and misspellings or wrong titles aren't uncommon. 
His first appearance in Miles City isn't with Custer County High, but at Sacred Heart High School, a school run by the Diocese of Great Falls Billings that closed in 1986. 
In the 1973 yearbook, Jensen is pictured and listed as a teacher for typing, shorthand and accounting. The library did not have the 1974 yearbook, but he appears again in 1975 and 1976. 
In 1975, he appears to be first listed in City Directories as James E. Jensen Jr., the only James Jensen in the directory. The following year, the directory also lists an employer, the Eastern Montana Mental Health Center. 
The 1977 version adds an abbreviate title: "business mgr."
How Jensen arrived in Miles City is unclear; he also apparently worked with Havre athletic teams from 1968 to 1972. 
The Gazette reviewed a yearbook photo from 1972 in which he is pictured two photos and listed as "trainer Jensen" and "trainer Jim Jensen."
The Havre Herald, an independent online news outlet, reported that Jensen appears in yearbooks from 1968 to 1972. Jensen, now age 78, would have been about 28 at the time he began appearing in Havre's yearbooks.