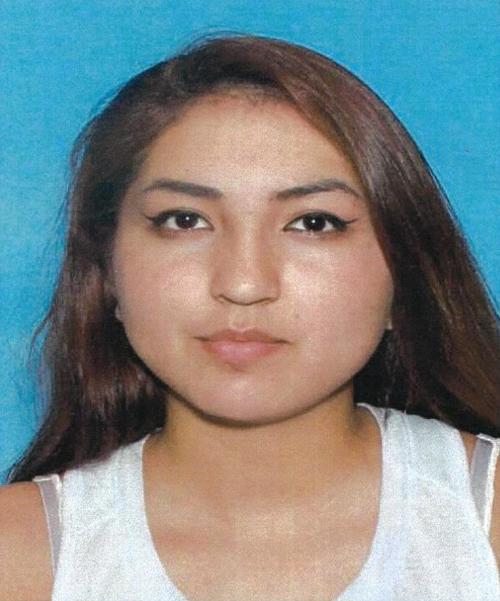 State and federal authorities are looking for two Mandaree residents who allegedly stole a pickup truck, led authorities on a chase into Theodore Roosevelt National Park, then fled on foot into the rugged wilderness, prompting a search spanning two days and involving more than a dozen agencies.
Law officers think the duo made it out of the park late Monday and hitched a ride on Interstate 94, sparing themselves a night outdoors in frigid conditions. Authorities also don't believe the public is in danger, though Billings County Sheriff Pat Rummel advised anyone who spots Clancey Lone Fight and Gabriella Perez-Goodbird not to confront them but to call 911.
The sheriff's office was notified about 3 p.m. Mountain time Monday of a pickup that had been stolen from a Fairfield residence earlier in the day. Officers spotted the vehicle near the Fryburg exit on I-94 and a chase ensued, with the suspects driving recklessly at a high rate of speed in and out of traffic, according to Rummel.
The pickup fled into Medora and entered the park, where authorities tried to funnel it into a dead end, after which the vehicle left the roadway. It was found abandoned in the park at about 7 p.m. Mountain time with minor damage, apparently from having gone through a fence, Rummel said.
Falling snow hampered efforts to track the duo.
"It wasn't heavy snow, but there was enough snow so it was covering up some of the tracks," the sheriff said.
Authorities searched until about 2 a.m. Tuesday, then called off the effort until daylight. With the help of police dogs from the Highway Patrol and the Dunn County Sheriff's Office and a Patrol airplane, authorities determined about 2 p.m. that the suspects had made it to the interstate, likely the night before.
Overnight low temperatures in the park area were as cold as minus 3 degrees, and the wind chill was as low as minus 20, according to the National Weather Service.
Motor vehicle theft charges are pending against Perez-Goodbird, 19, and Lone Fight, 33. Lone Fight also is wanted on a federal warrant for a probation violation in an assault case, Rummel said.
State court records show Lone Fight has a lengthy criminal history of assault, fleeing and reckless endangerment convictions, along with driving violations. 
Law enforcement took a California man into custody Monday after a high-speed chase that reached 150 miles per hour ended east of Casper.