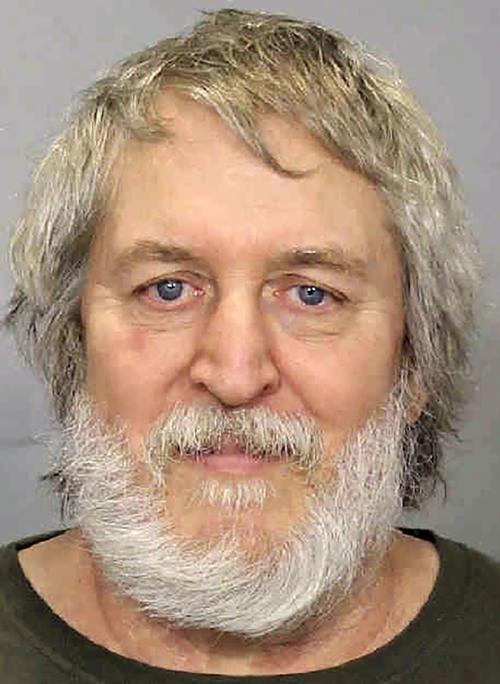 IOWA CITY, Iowa — Investigators from multiple states were looking Thursday into whether a long-haul trucker from Iowa who's implicated in three women's slayings in the 1990s could be responsible for other unsolved homicides.
Officers arrested Clark Perry Baldwin, 58, in Waterloo on Wednesday after new DNA evidence allegedly tied him to three women whose bodies were dumped in Wyoming and Tennessee. Court documents allege that he also raped and choked a woman in Texas in 1991.
Detectives with the Iowa Division of Criminal Investigation are "looking at any connections" that Baldwin may have to other cold cases, special agent Mike Krapfl said. He said other agencies were also scrutinizing Baldwin, who traveled the country.
"Obviously there are several cases that need to be followed up on," said Krapfl, who confirmed that agents interviewed Baldwin after his arrest.
Jody Ewing, who operates the Iowa Cold Cases website, said she gave investigators a list of more than two dozen slayings since 1980 that could fit Baldwin's pattern. They include women who were beaten, strangled and stabbed and left in ditches.
One case involves the 1992 death of Tammy Jo Zywicki, 21, an Iowa college student who was last seen after her car broke down on an Illinois highway. A man driving a semitrailer was seen near her vehicle. Zywicki's body was found in rural Missouri.
Another involves Rhonda Knutson, 22, a truck stop convenience store clerk in northern Iowa who was bludgeoned to death during an overnight shift in 1992. Baldwin lived in nearby Nashua, Iowa.
In Wyoming, Baldwin is charged in the deaths of two women whose bodies were found in 1992 roughly 400 miles apart. Investigators never identified the women, nicknaming them "Bitter Creek Betty" and "I-90 Jane Doe." In Tennessee, Baldwin is charged with two counts of murder in the 1991 killing of a 32-year-old pregnant woman from Topping, Virginia, Pamela McCall, and her fetus.
A Tennessee crime lab developed a DNA profile of the suspect in McCall's death last year after a cold case investigator submitted evidence for analysis. A check in a national database matched the profile to one that had been developed years earlier linking the two Wyoming deaths.
Investigators zeroed in on Baldwin after finding DNA in commercial genealogy databases of someone related to the suspect's profile, court documents say. Last month in Waterloo, the FBI secretly collected DNA from Baldwin's trash and a shopping cart he used at Walmart and testing revealed that it was a match.
Tennessee District Attorney General Brent Cooper praised investigators for "bringing this serial killer to justice."
"I'm also very happy to be able to give Rose McCall's mother a chance to see justice for her daughter's and granddaughter's murders," he said.
A similar allegation of violence against Baldwin helped investigators make their case.
Court documents say that Baldwin allegedly raped a female hitchhiker from Kansas in Wheeler County, Texas, at gunpoint in his truck in 1991. The 21-year-old woman told police that Baldwin struck her on the head, bound her hands and mouth and tried to choke her to death. He allegedly admitted to the assault but was released pending grand jury proceedings. Ultimately, he wasn't prosecuted.
Baldwin, who has previously lived in Nashua, Iowa, and Springfield, Missouri, was a cross-country truck driver for Marten Transport.
Baldwin's name also surfaced during a 1992 homicide investigation in Iowa. His ex-wife told police then that Baldwin once bragged about "killing a girl out west by strangulation and throwing her out of his truck," court documents say.
In 1997, Secret Service agents raided Baldwin's apartment in Springfield, Missouri, after learning he was making counterfeit U.S. currency on a personal computer. He and two female associates were indicted on counterfeiting charges. Baldwin was sentenced to 18 months in prison and released in 1999.
Baldwin is being held without bond at the Black Hawk County jail. In a court hearing Thursday, he didn't challenge his extradition to Tennessee, where he is expected to be transferred in coming weeks and eventually face trial first.
The charges stunned Jazz Baldwin, 32, of New Hampton, Iowa, who said she learned two years ago that Baldwin was her father after he purchased a DNA test kit. The two had been in contact over Facebook since then, she said.
"I heard rumors about his 'possible crimes' but always thought they were bogus," she wrote in a Facebook message. "Murder was NOT on the list of things we thought he had done and gotten away with."
---
10 serial killer cases with Montana connections
10 serial killer cases with Montana connections
David Meirhofer
David Meirhofer was one of the few serial killers believed to have committed all of his killings in Montana. Meirhofer lived in Manhattan, and all of his known murders happened within Gallatin County.
In 1973, Meirhofer kidnapped seven-year-old Susan Jaeger from a campsite at Missouri Headwaters State Park near Three Forks. One year after the kidnapping, Meirhofer called to taunt Jaeger's mother, Marietta, who was able to keep him on the line for more than an hour. The FBI was able to use the tape-recorded call to identify Meirhofer.
Meirhofer was a suspect in the February 1974 murder of 19-year-old Sandra Smallegan, whom he'd dated. He was arrested in September 1974, and confessed to both murders, as well as the 1967 murder of 13-year-old Bernard Poelman and the 1968 murder of 12-year-old Michael Raney, whom Meirhofer abducted from the same campground as Susan Jaeger. Meirhofer hanged himself in his jail cell within hours of the confession.
The case holds special significance because it marked an early success in the use of offender profiling.
Carl Panzram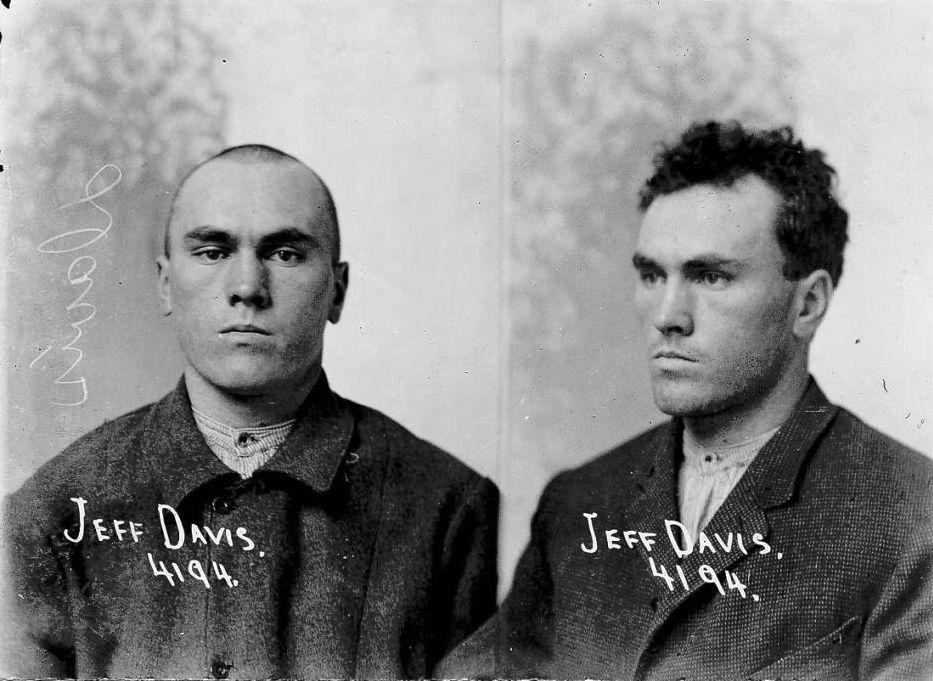 A career criminal since his childhood, Carl Panzram had a long rap sheet in his 39 years of life. Panzram committed many murders across the U.S., and claimed to have murdered a young boy in Angola. He is believed to have killed a total of 22 people based upon his own confessions.
Panzram was incarcerated multiple times in Montana. The first time was in 1906, when as a teenager he was arrested for burglary in Butte. He received a one year sentence at the Montana State Reform School in Miles City. Panzram is said to have killed a guard and escaped with another inmate.
Panzram made his way to Helena, where he got drunk one night and enlisted in the Army after lying about his age. He was assigned to Fort William Henry Harrison, where he had repeated disciplinary problems. One night, he attempted to steal items from a building at the fort, but was arrested by military police before he could leave. He was dishonorably discharged and sentenced to time at a federal penitentiary in Fort Leavenworth, Kan.
Panzram returned to Montana years later, where he was arrested under the alias Jefferson Davis for burglary. He received a one-year sentence at the Montana State Prison in Deer Lodge. After his release, Panzram went on to rape and murder victims across the country before being arrested again for burglary in Washington, D.C. He was sentenced to death after fatally beating a prison guard, and was hanged in 1930.
The Zodiac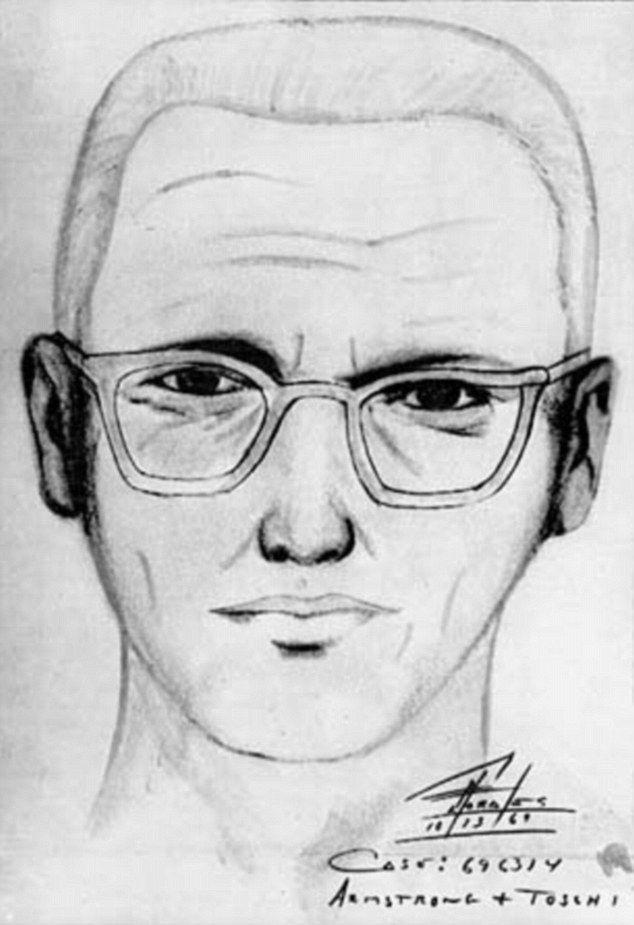 One of the most infamous serial killer cases of all time, California's Zodiac Killer case has never definitively been solved.
Bryan Hartnell, a victim who survived an attack by the killer, said that the Zodiac claimed to have escaped from prison in Montana after killing a guard.
In his interview with police from his hospital bed, Hartnell said that the name was "some double name, like Fern Lock or something." The officer interviewing Hartnell suggested the second word might be "Lodge," which could refer to Deer Lodge, the location of the state prison. This led to several former Montana State Prison inmates being investigated as possible suspects.
The incident, including the claims by the killer that he escaped from a Montana prison, is dramatized in the 2007 film "Zodiac."
Edward Wayne Edwards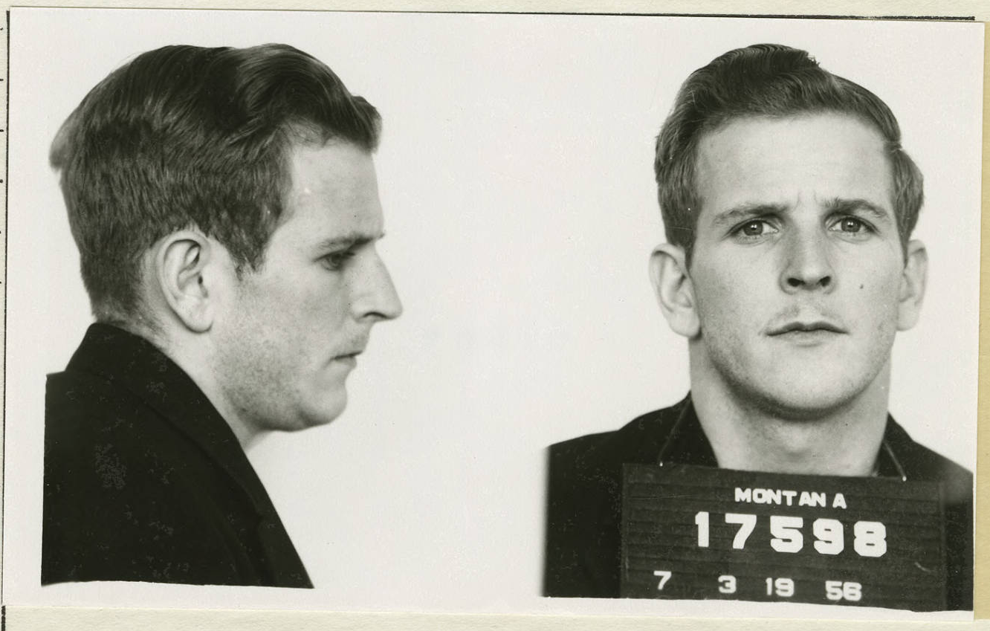 Edward Wayne Edwards was an experienced con man from Ohio who ran afoul of the law many times in his life. It wasn't until late in his life, though, that it was revealed that he was also an experienced serial killer.
Edwards traveled across the country after escaping from an Akron, Ohio jail in 1955. He robbed gas stations along the way for money and to gain fame. Eventually, he made his way to Billings, where he was arrested for robbing a service station at gunpoint. He was sentenced to ten years at the Montana State Prison in Deer Lodge, but was paroled in 1959.
He later stood trial in Oregon for two armed robberies there, and was sentenced to five years probation.
Edwards was arrested again in Portland, Ore., after making false fire calls. He was questioned there in connection with the 1960 double murder of a couple, Beverly Allan and Larry Peyton, but was never charged.
Soon after, in 1961, he was added to the FBI's 10 Most Wanted Fugitives list after continuing his criminal activities. He was captured in 1962 and sentenced to 16 years at Leavenworth Federal Penitentiary in Kansas. He was paroled in 1967.
Edwards claimed a prison guard at Leavenworth had convinced him to reform, and began touring as a motivational speaker. He published his autobiography, "The Metamorphosis of a Criminal: The True Life Story of Ed Edwards," in 1972. By 1982, he was back in prison, convicted of arson.
It wasn't until 2009 that Edwards was arrested for the 1980 murders of Timothy Hack and Kelly Drew in Wisconsin. Edwards pleaded guilty, and was implicated in two murders in Ohio in 1977. He pleaded guilty to those charges, and confessed to killing 25-year-old Dannie Boy Edwards, whom he treated like a son, in hopes of receiving the death penalty. Edwards was sentenced to death in 2011, but died of natural causes not long after the sentence was pronounced.
Various people have tried to link Edwards to murders all over the country, from the Zodiac killings to the Wisconsin murder of Teresa Halbach, which was covered in the popular Netflix documentary series "Making a Murderer." Edwards has also been investigated as a possible suspect in the 1956 double murder of a Great Falls couple, as Edwards was known to have been in Great Falls at the time.
Wayne Nance, "The Missoula Mauler"
Wayne Nathan Nance, known to many as the "Missoula Mauler," was a suspected serial killer in Missoula during the 1970s and 1980s. Nance is believed to have killed six victims in Missoula and Ravalli counties between 1974 and 1986. He was never tried for a single murder.
On April 11, 1974, Nance is believed to have killed Donna Pounds in Missoula. He was seen in Pounds' backyard the day of her death, and was friends with Pounds' teenage children. Evidence linking him to the crime was found in his home, but he was never charged.
About a decade later, the bodies of three women were found in different places near Missoula. The women, who could not be identified, were given names to indicate where they were found: Debbie Deer Creek (later identified as Marci Bachman through DNA), Christy Crystal Creek (still unidentified) and Betty Beavertail (later identified as Devonna Nelson).
On December 12, 1985, Nance is believed to have broken into the Ravalli County home of Mike and Teresa Shook, tied the couple up, and murdered them both before setting fire to the house. Two items stolen from the house were later found inside Nance's residence.
On September 3, 1986, Nance went to the home of Kris and Doug Wells in Missoula. Nance worked for Doug Wells as a furniture delivery worker. After asking Doug Wells for a flashlight, Nance was led into the house, where he knocked Doug unconscious and forced Kris to tie her husband up. Nance tied Kris Wells to a bed, and went downstairs, where he beat and stabbed Doug with an eight inch knife. Believing Doug would die of the stab wound, Nance went back upstairs.
Doug Wells escaped from the bindings, retrieved a rifle, and went upstairs, where he was met by Nance. Wells shot Nance in the side before Nance retrieved his own gun from nearby. After firing three rounds, Nance was struck in the head by Wells' rifle. Wells grabbed Nance's pistol and shot Nance in the head. The couple survived the attack, but Nance died the following day.
Nance has been suggested as a suspect in the 1974 murder of 5-year-old Siobhan McGuinness in Missoula, but was ruled out by DNA evidence.
Ronald James Ward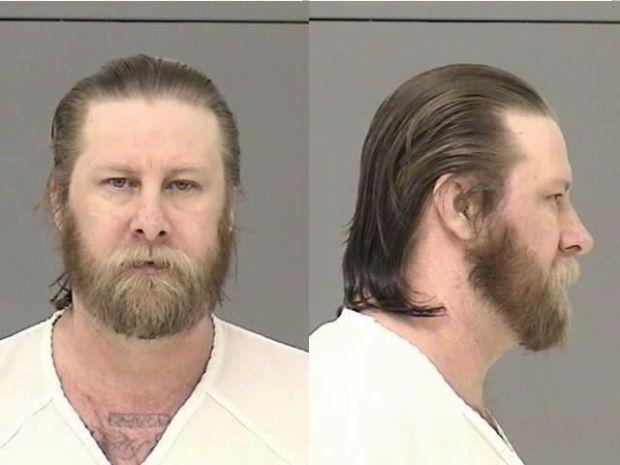 It was DNA evidence that linked killer Ronald James Ward to murders in Arkansas and California while he was serving a life sentence for the murder of Craig Sheldon Petrich of Hamilton in 2000.
Ward was a drifter who met Petrich while living in an RV park in Hamilton. After Petrich sold his motor home to a third party with Ward present, Petrich disappeared. His body was found at the Soft Rock recreation area in the Sapphire Mountains two weeks later. Ward had shot Petrich with a gun he borrowed from an acquaintance in Hamilton.
After fleeing Montana, Ward was arrested in Modesto, Calif. three months later in connection with the murder of Shela Polly. He was extradited to Montana, where he was tried and convicted of Petrich's murder. His DNA was used to link him to the murder of Kristin Laurite in Arkansas and the murder of Jackie Travis in Merced, Calif. in addition to Polly's murder.
Ward died while serving his sentence in the Montana State Prison in 2014.
Edmund Kemper, "The Co-ed Butcher"
Edmund Kemper, also known as the "Co-ed Butcher," was a California serial killer who was raised by his mother in Helena. After leaving home to live with his father in California, he was sent back to Montana, only to be turned away by his mother. He ended up living with his paternal grandparents in California.
In 1964, at age 15, Kemper killed his grandmother after an argument. He killed his grandfather later that day.
Kemper was committed to a state hospital, where he spent less than five years before being released in 1969.
In 1972, Kemper began a series of killings in which he would pick up female hitchhikers, kill them, and engage in necrophilia with their bodies. He murdered his mother and her best friend in 1973 before confessing to the killings.
Kemper was sentenced to life imprisonment and is currently serving his sentence in Vacaville, Calif.
Ted Kaczynski, "The Unabomber"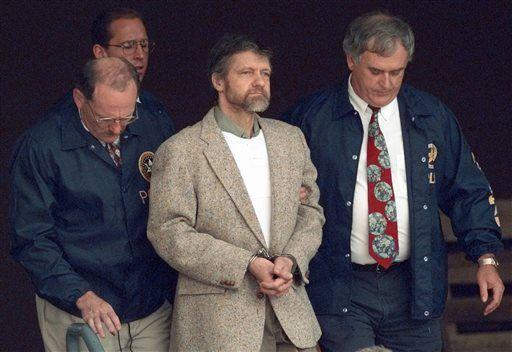 He is not often listed with serial killers. Perhaps it's because his method of killing was less personal than, say, a shooting, stabbing or strangulation. But Ted Kaczynski, also known as the Unabomber, killed three people between 1985 and 1995, in a bombing spree that dated back to 1978. Kaczynski intended to kill more people, but his homemade bombs were not always effective.
Kaczynski moved to Montana in 1971 to live in solitude in the wilderness outside of Lincoln. He had espoused anti-government and anti-technological views, and became angered at what he saw as an encroachment upon the natural world. He delivered bombs, some by hand, to people involved in academia, technology and other industries that he was upset with.
Kaczynski was captured near Lincoln in April, 1996. He is currently serving eight life sentences at a maximum security federal penitentiary near Florence, Colo.
John Wayne Gacy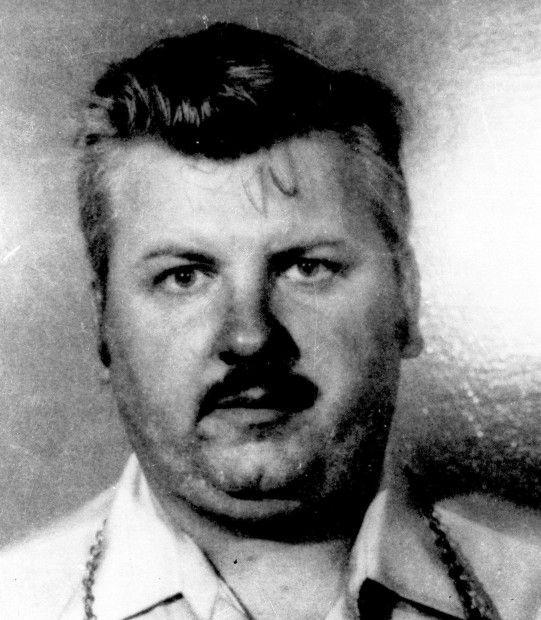 Another high-profile case that has at least a slight connection to Montana is that of John Wayne Gacy.
Gacy was convicted of sexually assaulting and murdering 33 teenage boys and men in the Chicago area between 1972 and 1978. It's believed he may have carried out more murders. The majority of his victims' bodies were found buried in the crawl space of Gacy's home.
A number of the bodies could not be identified. For years, detectives worked to put names to the remains. A list of possible victims was created using the names of teens and young men who had gone missing from the area (and other parts of the country) during the period of the murders.
Some of those cases were solved and found to be unrelated to Gacy. Other cases have yet to be solved. One missing man was determined to be a Gacy victim. But one man, who lost contact with his family while traveling across the country at age 21 in 1972, was found to be alive and living in Stevensville. He was reunited with his family in 2015.
Gacy was executed in Illinois in 1994.
Gary Ridgway, "The Green River Killer"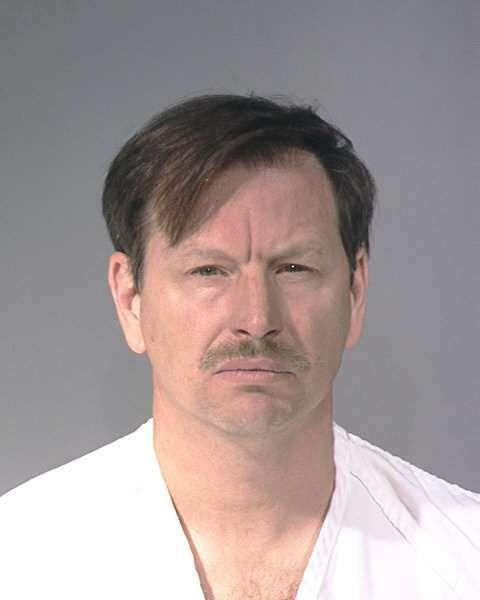 The case of Gary Ridgway, better known as the Green River Killer, is admittedly only tangentially connected to Montana.
Ridgway, who has been convicted of 49 killings, has confessed to 71 murders and is thought to have been involved in many others. One victim that Ridgway confessed to killing south of Seattle was Patricia Ann Yellowrobe of Havre.
At one time a murder case in Missoula County was among those possible murders.
In 1984, 16-year-old Marci Bachmann, from Vancouver, Wash., went missing. Her body was later found near Missoula, although it wouldn't be positively identified through DNA testing until April 2006.
Bachmann's brother, believing his sister may have disappeared closer to her home in Washington, contacted the King County Sheriff's Office in Seattle. Marci was added to the list of potential victims of the then-unidentified Ridgway, who was targeting victims in the Green River area. Marci's body was never identified among the many recovered bodies, and was ruled out as a Ridgway victim when the DNA test was completed on the Missoula body.
Ridgway was arrested in 2001 and charged with 48 counts of aggravated first degree murder. He is currently serving a life sentence at the Washington State Penitentiary.