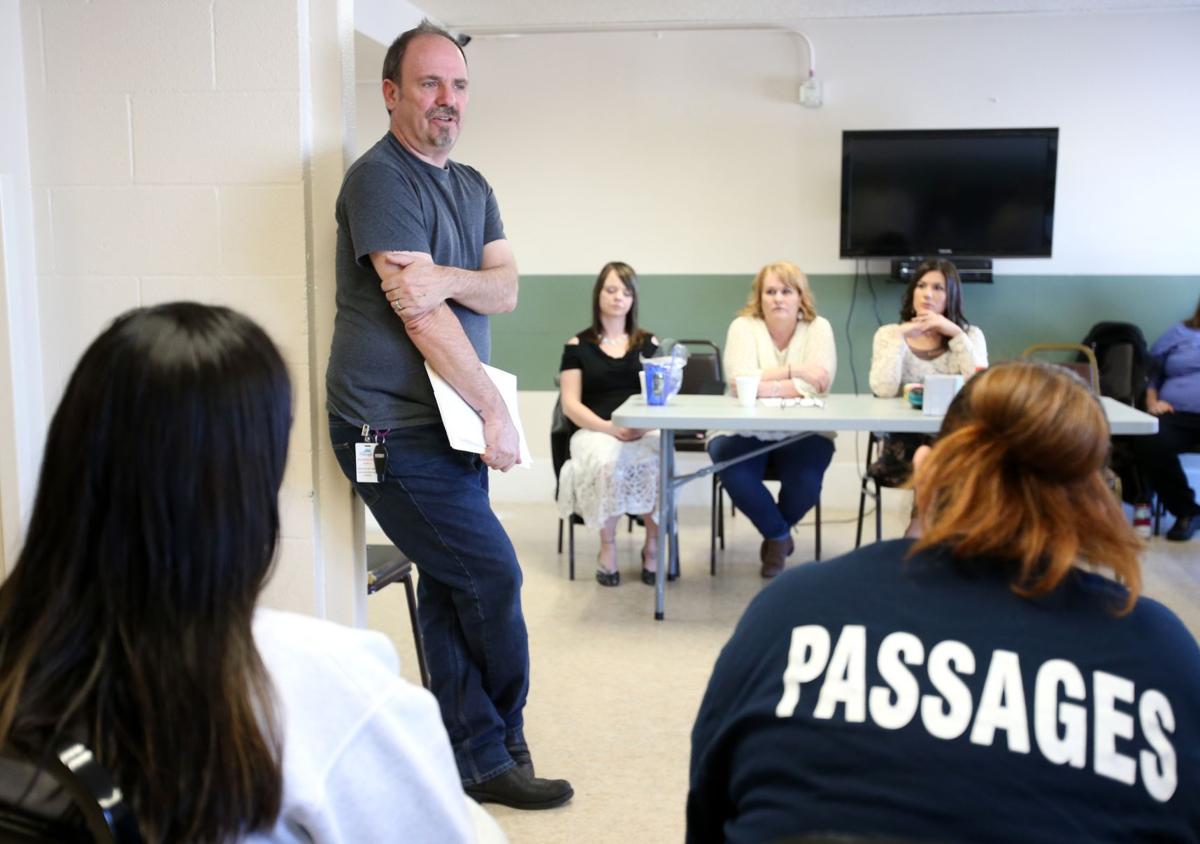 Jordan Schmitt stood face-to-face on Tuesday with Scott DuPuis, who lost his brother to a DUI crash in 2009.
Two years ago in Miles City, Schmitt had caused a wreck that killed her passenger and close friend. She had a blood-alcohol-content of 0.192, more than twice the legal limit, and a THC level of 14 ng/mL, nearly three times the limit for marijuana use.
Schmitt and DuPuis were participating in a victim impact panel at Passages, a prerelease center in Billings. The panels bring together a group of two to four victims to share their stories with a small audience of convicts with the goal of laying bare the consequences of crimes.
DuPuis told the audience Tuesday the pain of his brother's death would never go away, but he'll continue to share his experiences.
"Hopefully, though, by coming out and telling the stories and stuff, it'll put you guys into the position of what we've gone through and understand what your victims went through," DuPuis said.
DuPuis was joined by three other panelists. The eight women in the audience were asked to stand, describe the crime that landed them in the program, say how old they were when they first offended, and tell whether they had children. 
Each panelist then spoke about how they had been impacted by crime.
For DuPuis, that meant waking up one morning to a news story about a 42-year-old Livingston man who had died in a highway wreck the night before, and getting a call 20 minutes later telling him the man was his brother. The victim had been the passenger, and a friend, who survived, had been driving drunk.
DuPuis had to be the one to notify his brother's three children. Years later, he is still trying to help one get back on her feet after spiraling into drugs and alcohol.
"You'll never forget this. The hurt's never going to go away," he said. "It might get better."
DuPuis visited the stretch of highway, near the small town of McLeod, where his brother Michael died. He learned that Michael and his friend had been drinking at a bar called Holly's Road Kill Saloon shortly before the wreck, and that the friend who drove that night had three prior DUIs. He would later rack up another drunken driving charge, DuPuis said.
When DuPuis returned to the site a year later, a white cross had been installed where his brother died.
For her negligent homicide charge, Schmitt, the audience member, was sentenced to seven years partially suspended and is currently completing residential drug and alcohol treatment at Passages. Wiping away tears, she thanked DuPuis for speaking.
"You're paying your dues for it," DuPuis said, "but don't let it define you."
The panels have been conducted in Montana for years but were expanded in 2015 from three sites to 11. Dozens take place each year.
To prepare for the panels, offenders must complete a weeks-long course on crime and victimization, using curriculum from the U.S. Department of Justice.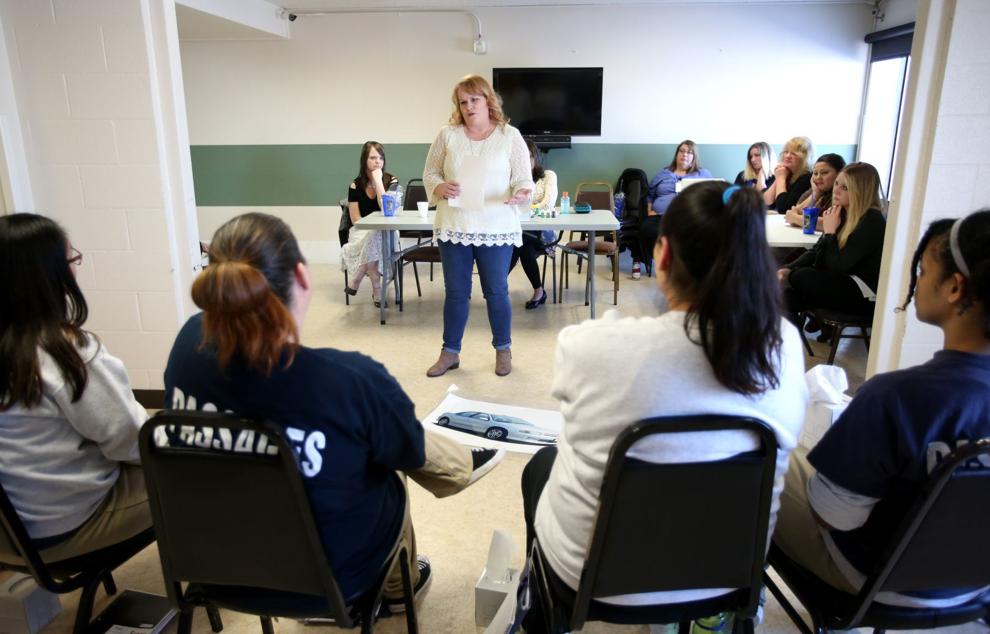 Victims are vetted by the state and typically reimbursed for transportation costs. 
At Passages, the panels are geared toward those offenders deemed at a higher risk for reoffending, according to Chelsey Duenow, who helps coordinate the panels for Passages. But if the women don't show enough empathy during the course, they are moved to a different class before the panel.
Duenow said the panels often have a big impact on the women at Passages.
"Because you can't hide from a real person," she said.