It was May 8, 1989, and 28-year-old Ronald Dwight Tipton was released from the Montana State Prison. He'd served two months for a theft in Billings, and was headed for a prerelease center in Great Falls.
Among those he'd left behind was Jimmy Ray Bromgard, who was not yet 17 months into a 40-year sentence. Bromgard was still a teenager when he was convicted of raping an 8-year-old Billings girl in her bedroom, down the hall from her sleeping family.  
It would be more than 13 years before DNA evidence from the crime would exonerate Bromgard and another 12 years before that same DNA evidence would allegedly link Tipton in the rape.
During all those years, Tipton would mostly lie low, with the exception of a petty crime spree across different states immediately after the rape. After returning to Montana, he'd work on and off as a ranch hand, buy a boat and go fishing. 
Meanwhile, Bromgard would get his jaw broken weeks after arriving in prison. He would generate a long list of infractions for things like starting a fire in his cell and twice getting caught hiding a shank. He would request a mental evaluation at the state hospital just to get a reprieve from maximum security. And he'd serve most of those years without hearing from his grandparents, who trusted the system that had ruled him guilty.
Tipton's DNA evidence
In 2015, prosecutors filed charges against Tipton for the rape of the 8-year-old in 1987.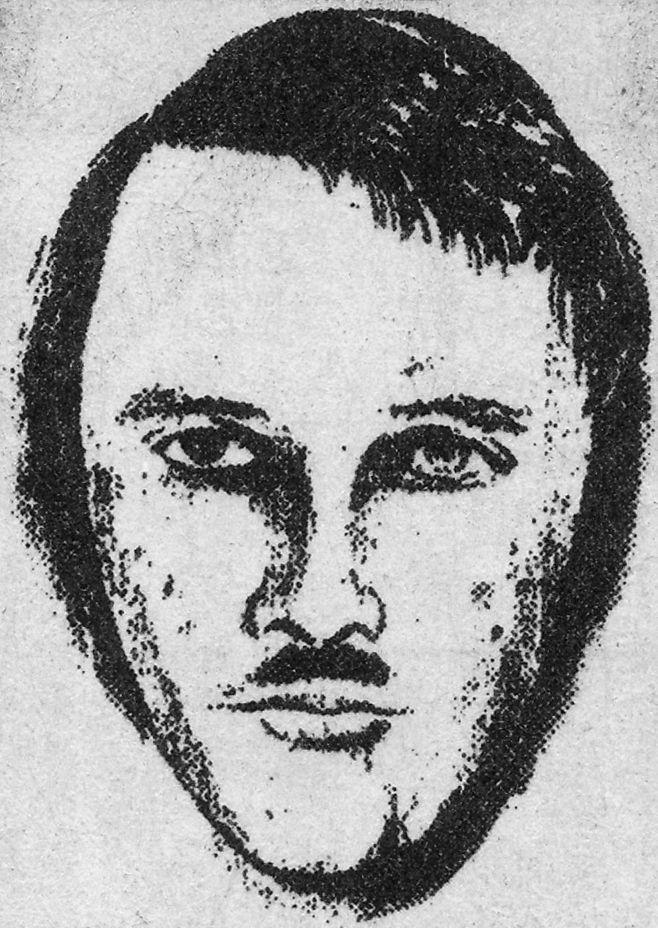 Tipton had been prosecuted for growing marijuana in the trailer he shares with his brother in White Sulphur Springs. He had his medical marijuana card but was told he could not serve as both grower and provider. Tipton eventually pleaded guilty to one felony drug count, and in doing so agreed to submit to a DNA test. It was that test, and a subsequent confirmation test, that linked Tipton to DNA originally collected in the 1987 rape case.
But the Montana Supreme Court later ordered the charges dismissed, saying the statute of limitations on the rape had expired in 2001, while Bromgard was still in prison. The Montana Attorney General's Office is currently asking the U.S. Supreme Court to review the case. 
Before DNA emerged as reliable evidence in criminal prosecutions, many investigations depended on microscopic hair analysis, a practice that has since been largely discredited. 
In 1987, strands of Bromgard's hair were examined next to hair found at the rape scene, comparing characteristics like the color and texture. The FBI, which was relying heavily on hair analysis for its prosecutions, would later announce that its microscopic hair analysis testimony contained errors in at least 90 percent of the cases it reviewed. But, when Bromgard was prosecuted, hair analysis went unquestioned.
During the trial, Bromgard's public defender suggested mistaken identity. Bromgard's friends testified they typically stayed out drinking many nights, as late as 4 a.m., but they could not recall the exact date in question. Bromgard himself struggled to provide jurors with an alibi for the early Friday morning of the March 20 rape, saying he could not remember where he was but that it was likely he was at home asleep. 
Petty crime
Tipton, now 58, is one of seven boys in a family that moved often, from Billings to Broadview to White Sulphur Springs, where he still lives with a younger brother.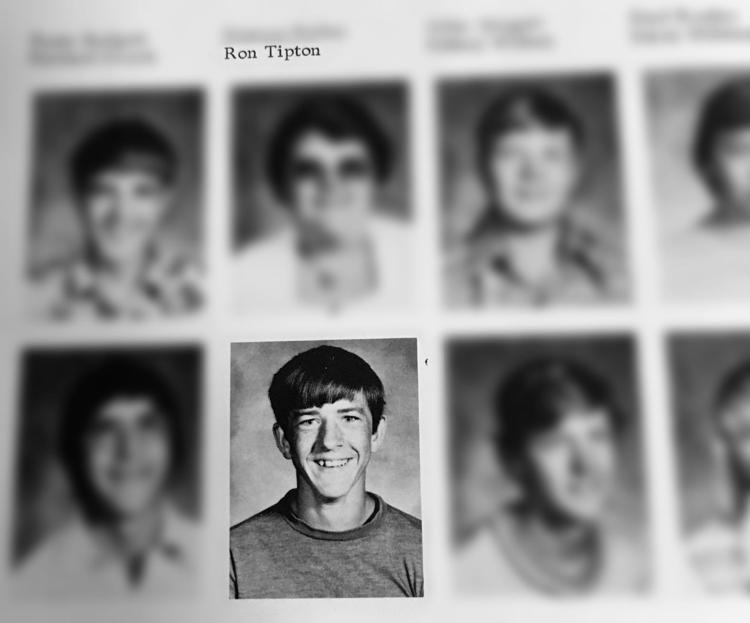 Tipton's ex-wife, Kimberly, whom he met while working on a ranch near Broadview, said during a court hearing the couple bounced around in the 1980s while she was in her teens and Tipton was in his 20s, spending time in the Bitterroot Valley, in the Seattle suburbs and in Utah.
By the fall of 1986, the two had moved to Billings. They worked at Bonanza Steakhouse, he as a cook and she as a waitress, and both had family in town.
But in the spring, they left. Kimberly described it as another chapter in their pick-up-and-go lifestyle.
"We were usually pretty good about, just, 'Let's go,'" she said during a daylong hearing in 2017, where Tipton argued his rape charges should be dismissed due to the statute of limitations. "And we left."
The rape for which Tipton is suspected took place on March 20. Kimberly estimated she and Tipton left town by early April. Not quite four months later, they applied for a marriage license in Jackson Hole, Wyoming, newspaper archives show, where Tipton later said he worked as a cook for part of the summer. 
Bromgard was still sitting in the Yellowstone County jail on the rape charge by the end of that August when Tipton was arrested in Yakima, Washington, on two misdemeanors. 
"I entered a crawl space in the ceiling of the bathroom at the Burger Ranch, without permission, and poked a hole in the ceiling," he wrote in slanted cursive handwriting in his guilty plea.
Tipton had been in Washington for a month, staying with two brothers who lived there and picking apples for a little money, according to a bail sheet he completed seeking his release. On the form, he described his car as a Ford Toronado with Montana plates and said he had lived in Wyoming, Utah and Oregon in the past year. He did not list Montana. 
Tipton had his jail time converted to community service and was released several weeks later. He then bounced around some more, from Nevada, where he had a court hearing on an old drug case; and to Arizona, where he was arrested in Tucson with his wife and another man for stealing VCRs and stereos from a music store. And, then it was back to Nevada to serve a five-month prison term for the drug case. 
The same day Tipton admitted marijuana possession with intent to distribute in a Las Vegas courtroom, jurors in Bromgard's trial in Billings heard from the state crime lab director that there was a "less than one-in-10,000 chance" a hair found at the crime scene was not Bromgard's. 
Tipton was sentenced to three years of probation for the stereo thefts in Arizona. After his discharge from the Nevada prison, he returned to Billings and within a week was arrested again. Police say he and two others broke into the Rocky Mountain College Equestrian School and tried to steal saddles and tack.
He was sent to the Montana State Prison — where Bromgard was serving his sentence — but discharged to a prerelease facility after two months. Bromgard said he likely would not have crossed paths with Tipton while he was in prison because Tipton was a "short-timer" and Bromgard was in a longer-term, higher-security cell pod. While Tipton was in prison, his wife filed for divorce.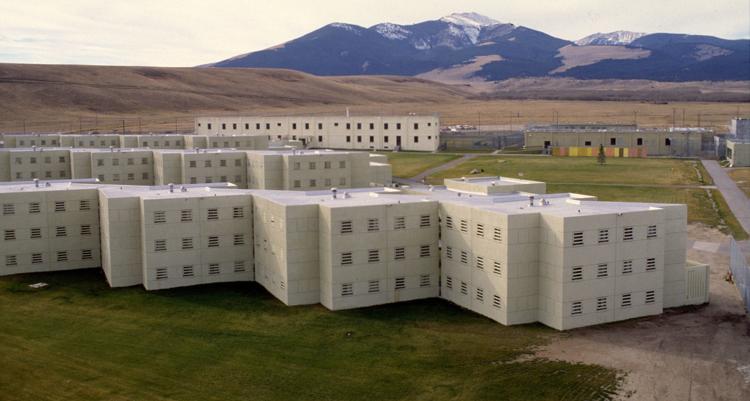 You have free articles remaining.
'I don't know anything about that'
Prosecutors charged that on March 20, 1987, Tipton climbed through a first-floor bathroom window around 4:30 a.m. and went upstairs into a child's bedroom, stuffed a belt in her mouth and told her to "Shut up or I'll kill you." He then removed the belt and raped her repeatedly.
The allegations stand in contrast to the string of petty, non-violent offenses for which Tipton has been convicted, although notably he was caught peeping into a restaurant bathroom in Washington in the months after the 1987 rape.
Yellowstone County Attorney Scott Twito said stranger and home invasion rapes like the one Tipton is alleged to have committed are "extremely rare," and in such cases it's not unusual to see a suspect with limited or no criminal history. They are good at picking victims and difficult to catch, he said. 
"These types of crimes are very uncommon, thank God," Twito said. "It's not uncommon for these offenses to be the only offenses they committed."
Tipton became emotional when told what he was being investigated for, according to Billings Police Department Detective Ken Paharik. Paharik drove to White Sulphur Springs in 2015 to interview Tipton in the county courthouse and to collect a second DNA sample to verify the earlier match. Tipton's eyes reddened and teared up, the detective said, but then he collected himself.
" 'I don't know anything about that.' He said that multiple times," Paharik told the court during Tipton's dismissal hearing.
Tipton's attorney said he has lived quietly since 1988 and has not left Montana, which is key in proving the statute of limitations is expired, since the clock would have stopped during any time he spent out of state. Tipton worked as a ranch hand, for years at the IX Ranch in Big Sandy and then, after a psychotic episode that hospitalized him in 2005, on a ranch closer to White Sulphur Springs, where he had family.
At his dismissal hearing in 2017, Tipton's witnesses painted a picture of a man who is dependent on a few close family members and rarely leaves the trailer home he shares with his brother Kenneth on the edge of town.
His mother said he stuck to himself during his years as a ranch hand, taking solo fishing trips on days off. She didn't know he'd been married until finding out during his dismissal hearing, 30 years after the fact.
When Tipton was released from the hospital after his mental breakdown in 2005, he returned home to family in White Sulphur Springs. He picked up another ranch job close to town, but was eventually hospitalized again. 
Kenneth quit his long-haul truck driving job and returned to White Sulphur Springs full time, picking up a few local jobs, to be with his brother.
"I was the only person he would talk to. He wouldn't talk to anybody else. And it got to the point where that didn't work either," Kenneth Tipton said. "It just got chaotic. I can't explain the ramblings, the just total scramble of the thoughts in his head."
Tipton is diagnosed with bipolar disorder and manic depression, his attorney said. Kenneth secured power of attorney over him and drives him to his doctor appointments. 
"I can't even get him to the store and back," Kenneth told the court in 2017.
Tipton declined to speak during his dismissal hearing. Kenneth testified he was worried that the stress of doing so would cause his brother to have another breakdown. 
Kenneth's girlfriend keeps Tipton's prescriptions filled and has served as the go-between for him and his lawyer, gathering the paperwork his lawyer asked for in building his case and explaining updates.
Tipton declined to be interviewed for this story. 
Kenneth Tipton is currently set for trial in Meagher County on charges that carry a mandatory minimum of 10 years in prison that cannot be suspended or deferred. He's accused of indecent exposure to a minor and two counts of sexually abusing children. Prosecutors allege he has three victims and began grooming one in 2014 at age 6. Kenneth Tipton denies the charges. He's also a sex offender on the national registry, with a 9-year-old victim from Washington state in 1991.
Victim: Not 'just about me'
Linda Tokarski Glantz came forward in 2017 in a series of articles as the victim of the 1987 rape. She said she remembers being told years ago that the state's case against Tipton could reach the U.S. Supreme Court someday, but "it seemed like such a long shot," she said. 
"I'm so grateful that it has gotten this far, and I'm so grateful that so many people have put so much work into this for us," she said. "And we'll just have to see what they say."
Glantz said she'll never be finished dealing with the aftermath of what happened to her, but if the Supreme Court does side with Montana and clear the way for Tipton's prosecution, it could "give some importance and some validation to everything I've gone through."
Glantz said that in the years before Tipton surfaced, she couldn't recall how often she thought of the traumatic childhood experience. But that changed. 
"It's definitely been a daily thing for the last four years," she said. 
Glantz said she's heard from plenty of supporters after her stories were published, including her third-grade teacher.
"She remembered very clearly being told about what had happened to me, and basically told me to keep up the good fight," Glantz said. 
"This isn't just about me," she added. "I think that it could be so important for so many people if there is an avenue for this rape to be prosecuted. And if it helps even just a few of us, it is worth it."