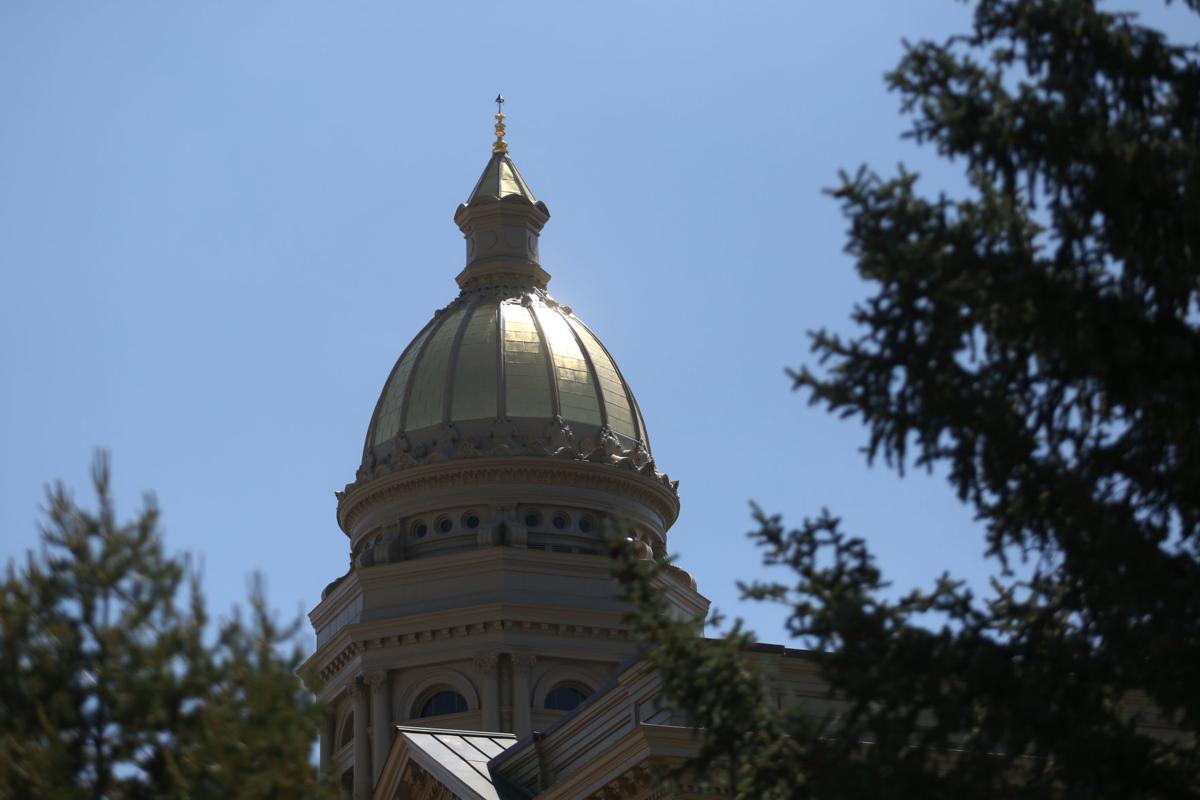 Wyoming Gov. Mark Gordon has signed off on more than $250 million in state budget cuts that includes furloughs and layoffs for state employees, a significant hit to senior services and a $90 million reduction to the Department of Health amid a worsening pandemic in the United States.
"This is an incredibly difficult task but we must respond to the financial circumstances the state is facing," Gordon said in a statement. "These cuts will impact families across the state, will affect the services we provide and will have an effect on dollars that flow into the private sector."
At this point, it is unclear what services specifically will be affected or eliminated by the budget cuts, which amount to a reduction of roughly 10 percent from the state's general fund. The cuts were first announced by Gordon in a press conference last week.
However painful those cuts may be, they are only a drop in the bucket compared to what the state is facing amid the COVID-19 pandemic and persistent declines in sectors like oil, gas, and coal.
Even with an additional 10 percent cut planned later this summer, Monday's announced reductions will not be enough to make up for an anticipated $1.5 billion budgetary shortfall over the coming two-year budget cycle, Gordon told members of the Joint Appropriations Committee Monday morning, meaning even steeper cuts – or a number of unpopular tax and fee increases – are likely coming sooner rather than later.
While Gordon said Monday he remained hopeful the state could avoid tax increases, the alternatives are likely to be challenging, and could include everything from the closure and consolidation of some school district operations and an end to support for municipalities on highway and sewer projects.
Cuts alone are not enough to fix the deficit either, Gordon warned, and will likely involve a number of unpopular options to diversify the state's revenue streams, which are still dependent on the state's flailing energy sector. Those options could involve the elimination of a number of popular exemptions in the state's tax code, including some for property taxes, disabled veterans and a repeal of a tax exemption on foo, that latter of which could have disproportionate impacts on the state's poorest people.
The cuts also come with challenges: notably, the fact that some services – when underfunded – could actually cost the state more in the long run. Offering an early retirement package to some state workers in an effort to save money, Gordon noted, could lead to a loss of experience in government at a time where it is needed most, while slashing services like substance abuse treatment for inmates could lead to potentially greater costs to the state down the line.
Other cuts – like reductions to the state's capacity to provide health care for its citizens – could also make Wyoming less attractive to businesses and potentially exacerbate the state's fiscal problems even further.
"If we are thoughtless in how we make these cuts, if we just make cuts just to make cuts, we will compromise our ability to run businesses in our communities," Gordon told lawmakers on Monday. "We will compromise our ability to fund schools at all. All of these aspects I think really need to be taken into consideration. We can't overstate the fact that if you're losing a third of your income, you really can't live on your savings for that long."
This story will be updated.
If the deal happens, it might be the largest public land purchase since the U.S. bought Alaska.
Sign up for our Crime & Courts newsletter
Get the latest in local public safety news with this weekly email.