After Johnny David LaFountain was sentenced on Friday afternoon, the mother of one of his victims caught his attention. 
"Johnny, I forgive you," Kristen Dawes said to the 20-year-old, tears in her eyes. "I'll pray for your family."
It was a dramatic change in demeanor for Dawes. Just 30 minutes earlier she had testified of the anger and fear she felt while she came to terms with the attack.
In the Yellowstone County District courtroom on Friday, Judge Gregory Todd sentenced LaFountain on three counts of aggravated assault and one count of criminal endangerment to 16 years in state prison, eight of them suspended.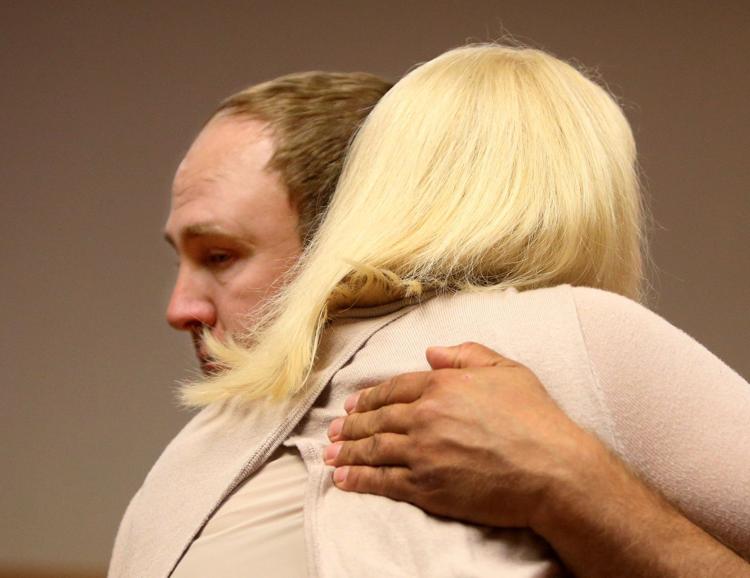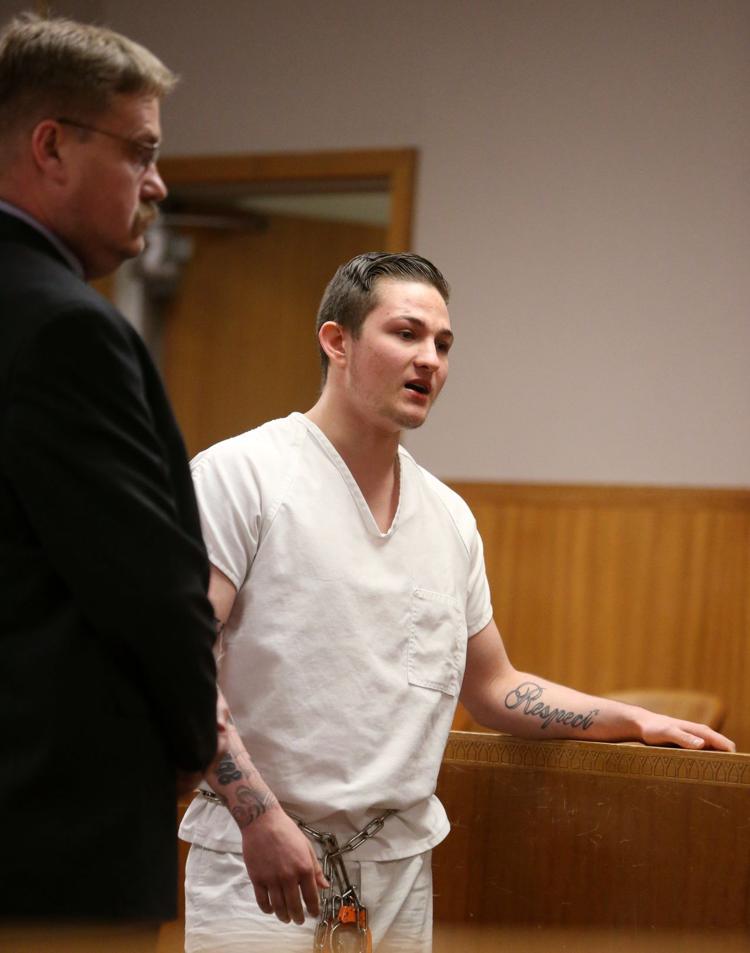 Dawes was at LaFountain's sentencing to speak for her son Zach and for Redwillow Horsecapture, both Senior High students who were beaten and hospitalized a week apart on the Rimrocks in late April and early May 2016.
"He was beaten past unconsciousness," she said. "He was beaten past the point of being able to defend himself. What kind of animal does that?"
Her son's brain injuries derailed his post-high school plans to join the police academy and left him with faulty short-term memory, she said. He has spent time in counseling for post-traumatic stress disorder.
Horsecapture suffered a broken jaw and a concussion after she was beaten and then kicked while unconscious. Doctors ended up placing a metal plate on her jaw to correct the damage.
"In order to protect the public and keep this from happening again, we need to have the highest sentence the law will allow," Dawes said. 
She then told LaFountain she had spoken with Horsecapture.
"She wants (you) to know she forgives you and hopes that you will change," Dawes said.  
She looked LaFountain full in the face and addressed him directly, something she had avoided while testifying. 
"Because of my faith I will get to the point where I'll forgive you," she said. "But today I am beyond angry."
Finally, she said, "It would be nice to just have an apology."
LaFountain offered that apology in remarks he made to the judge and his victims. 
"What I did to (Zach) is far beyond my comprehension," he said. "I take full responsibility for my actions. I'm so sorry for my actions and hope they can forgive me some day."
He said he learned earlier in the week that Horsecapture had forgiven him. "I cannot say sorry enough."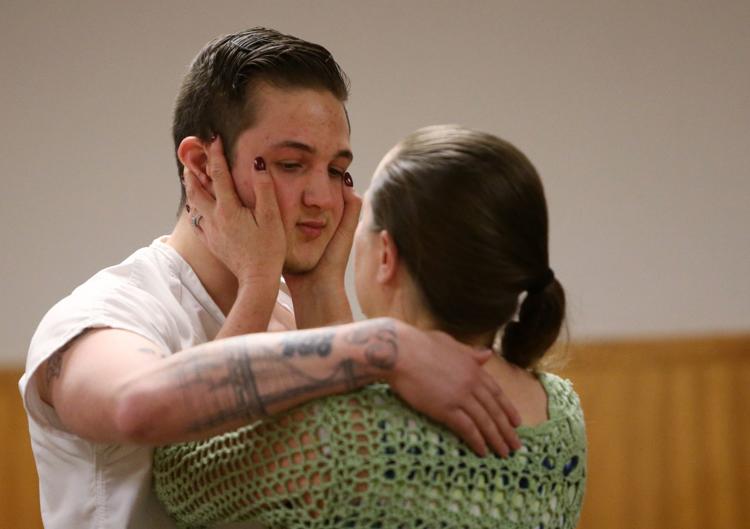 3 incidents
Three separate incidents led to LaFountain's statement and Friday's sentencing. 
You have free articles remaining.
On April 21, 2016, LaFountain was with friends in the West End Walmart parking lot where they approached a 48-year-old man outside of a motor home there. 
LaFountain and his friends attacked the man and left him on the ground. When he tried to crawl back into his motor home they dragged him back onto the pavement and repeatedly kicked him. 
Witnesses said they did not see the man fight back and the victim told police he suffered a broken eye socket. When police arrived, they saw pools of blood in the entrance of the motor home and on the ground where the man was lying.
One of LaFountain's friends involved in the assault was Anthony Lowe, who was 16 at the time. 
A week later on April 30, LaFountain and Lowe showed up with a girl, who Dawes' son had flirted with over text, and approached his car, which was parked atop the Rims in the early morning. 
LaFountain and Lowe pulled Dawes' son from the car and beat him to the ground until he was unconscious. They also damaged his vehicle. 
The final attack happened a week later on May 6 on the Rims. LaFountain along with Lowe approached Horsecapture, who was walking atop the Rims, and pushed her to the ground. She got up and swung at LaFountain who then punched her in the face, knocking her to the ground. He continued to beat and kick her while she was unconscious. 
Lowe was charged as an adult for the assault last year.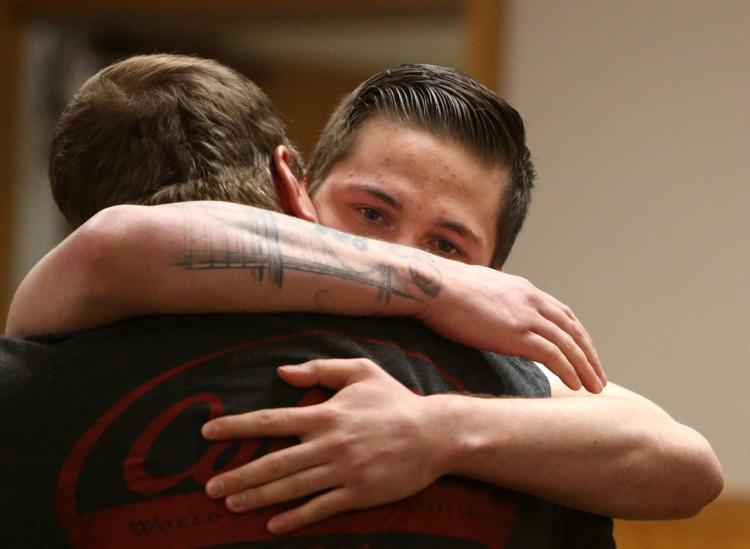 'You earned this sentence'
After Dawes addressed the court, LaFountain's father, John LaFountain took the stand.
He talked about his son as a youth wrestler who dropped out of Senior High as a junior. An elbow injury wrecked his chances for competing at state. His son started to drink and got involved with drugs. 
Before the assaults last year, LaFountain had tried to clean up. He earned his high school graduation equivalency degree and started studying to become a certified nurse's assistant, his father said. 
"He was a good kid," John LaFountain said. 
But he said his son had committed serious crimes and deserved to be punished.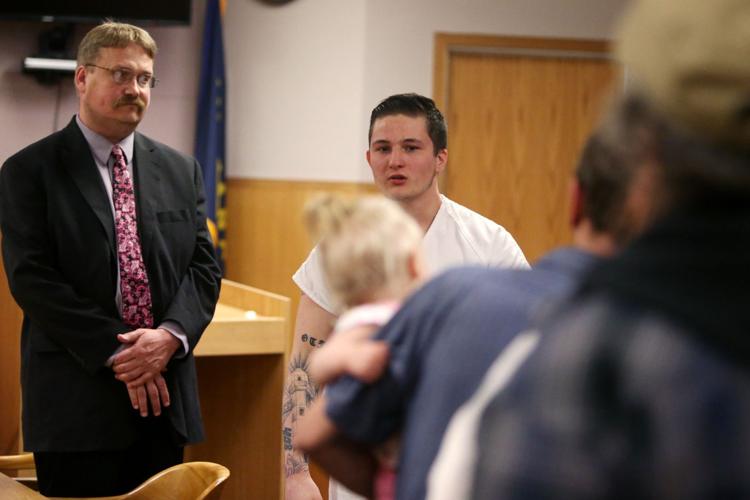 LaFountain's attorney Brandon Hartford argued for a shortened sentence of two years, with 12 suspended within a Department of Corrections prerelease center rather than state prison. 
Todd rejected the argument.
"You have perpetuated a lifetime of effects on the lives of your victims," he told LaFountain. "One of your victims was a young lady." 
Todd told LaFountain that his attacks showed a pattern, that they weren't a one-time event. 
"There's a balance that needs to be done," Todd told LaFountain. "You earned this sentence."