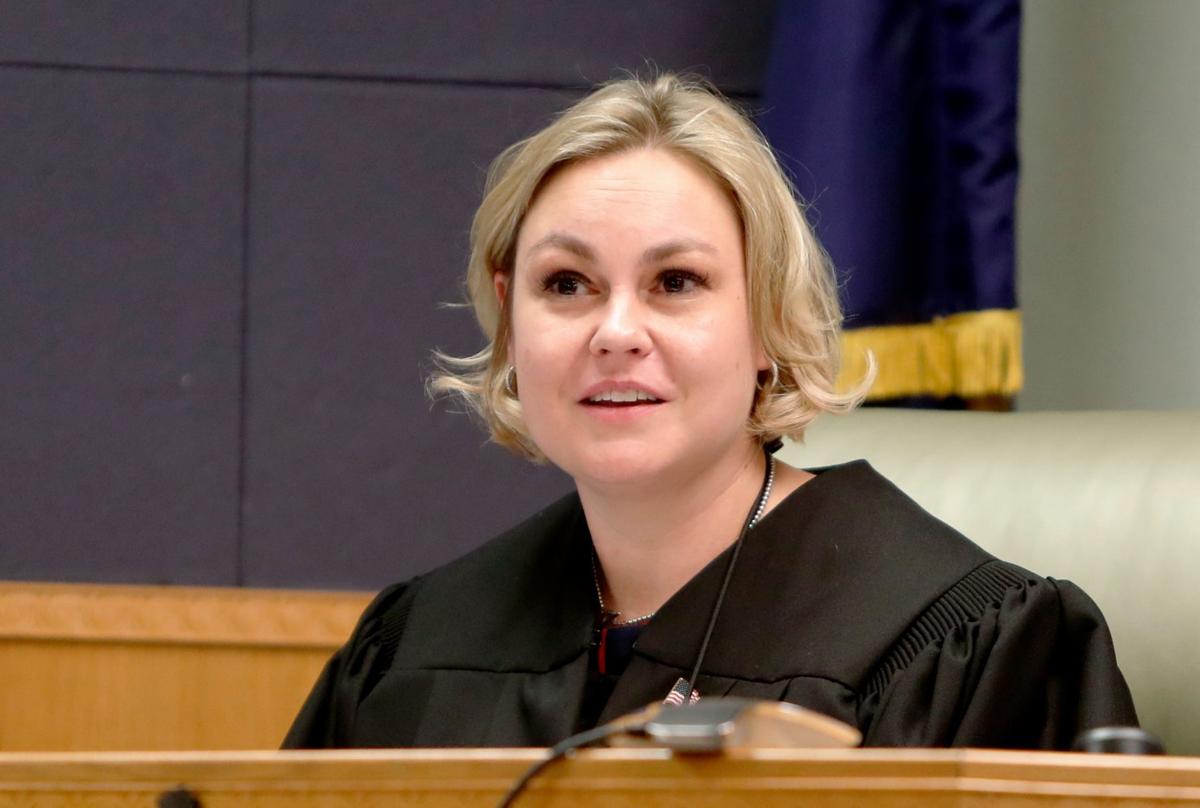 A sitting district court judge is asking the Montana Supreme Court to go beyond its recommended discipline and suspend his colleague.
Yellowstone County District Judge Gregory Todd is objecting to the Judicial Standards Commission's recommendation that Judge Ashley Harada be publicly censured. Todd said a censure would be "woefully inappropriate" and asked for the court's discipline to include a period of suspension.
Todd said in a filing Tuesday that his role in the complaint process was not a "political vendetta."
"It is a cry to appropriately send a message, loud and clear, to any judicial candidate that our ethical rules mean what they say and our system cannot be subverted," he wrote.
Todd is one of four Billings residents whose complaints against Harada led to the formal process now underway. Harada has admitted to all misconduct counts. 
The other complainants – Elizabeth Halverson, Jacquelyn Hughes and Karen Jarussi – have also filed objections to the recommendation for censure, and instead have called for the Supreme Court to remove Harada. They're also objecting to the explanations included in Harada's admission, saying they are insufficient or misleading.
In his objection, Todd wrote that Harada and her attorney, retired District Judge Russell Fagg, provided comment in a recent Gazette article that "quibbles, misstates, engages in revisionist history, and qualifies her responsibility" for the misconduct that she admitted to.
Todd said he became "nauseated and irate" while reading the article. 
"Harada and Fagg's response turns her answer into a mockery and this process into a sham," Todd wrote. "Her stunning audacity to continue to raise unsupported excuses is astounding."
Todd called Harada's interference in her former employee's application to the University of Montana law school a "vicious and unforgivable demolition."
Hanna Walter worked for Harada as a nanny and office worker from 2014 to 2017, according to her attorney, Katie Berst. She applied to the Montana school in 2019 but was not admitted.
Harada has admitted to sending a false or misleading statement to the school in order to preclude Walter's admission due to a personal grievance.
That statement to the law school, a copy of which The Gazette has obtained, said in part that Walter was disrespectful, unable to complete her work and that "her mental stability was questionable."
In a statement to The Gazette, Berst said that her client was "absolutely not" mentally unstable and that there was no basis for Harada to have raised that as a concern. 
Harada had threatened Walter with "blackballing" her law school application back in 2017, Berst said. But until the formal complaint against Harada was made public in January, Walter did not know Harada had followed through, the attorney said. 
Walter graduated magna cum laude from Rocky Mountain College in December 2018. While she was denied admission at the Montana law school, her attorney said she was admitted at the two other schools where she applied, which were the University of Idaho and the University of North Dakota law schools.
Todd also criticized Harada's explanation for having permitted an endorsement by the Yellowstone County Republican Central Committee to remain on her campaign Facebook page, despite rules prohibiting judges from accepting partisan endorsements.
Harada had said she reached out to the Judicial Standards Commission for guidance but did not hear back.
"The feeble excuse that Harada tried to get JSC input regarding allowing partisan endorsements to remain on her Facebook is laughable," Todd wrote. "What part of Rules 4.1(A)(3) and (7) did she not understand?"
Harada left the endorsement on her Facebook page until after the election, even though Halverson – one of the other complainants – had asked her about it and noted the rules banning such partisan activity at a candidate forum a month before the election. That's according to filings in the case by Halverson, Hughes and Jarussi.
Todd also criticized Harada's explanation for having overstated her legal experience, including claiming credit for roughly 80 jury trials that she participated in while worked as a federal law clerk.
Fagg said the jury trial experience was "a pretty big gray area" because Harada did gain legal knowledge from the experience, but that she admitted to the misconduct because she ultimately concluded she was wrong to have claimed credit for the trials.
Harada was on inactive status with the State Bar of Montana while working as a law clerk, which prohibited her from representing clients.
"Harada either tried 80 jury trials or she did not," Todd wrote. "This issue is black and white. To claim otherwise is preposterous."
Todd said in his objection that he'd received calls from two attorneys concerned that Harada would receive "a slap on the wrist" under the current process. He said those attorneys were fielding similar reactions from friends and clients.
"The judiciary, the Montana bar, and the people of Montana are watching and waiting your decision," Todd wrote.
The objections were sent to the court on Wednesday.
Harada declined to comment on the matters regarding Walter. Fagg issued a statement on her behalf. 
"While Judge Todd is certainly entitled to his own opinions, the fact remains that his objections filed with the court offers no new information or allegation that has not already been thoroughly investigated and considered by the Judicial Standards Commission," Fagg wrote. "Judge Harada has taken responsibility for the mistakes she made as a candidate and the Judicial Standards Commission has determined an appropriate consequence for those mistakes. Judge Harada looks forward to continuing to serve the people of Yellowstone county who elected her."
Sign up for our Crime & Courts newsletter
Get the latest in local public safety news with this weekly email.