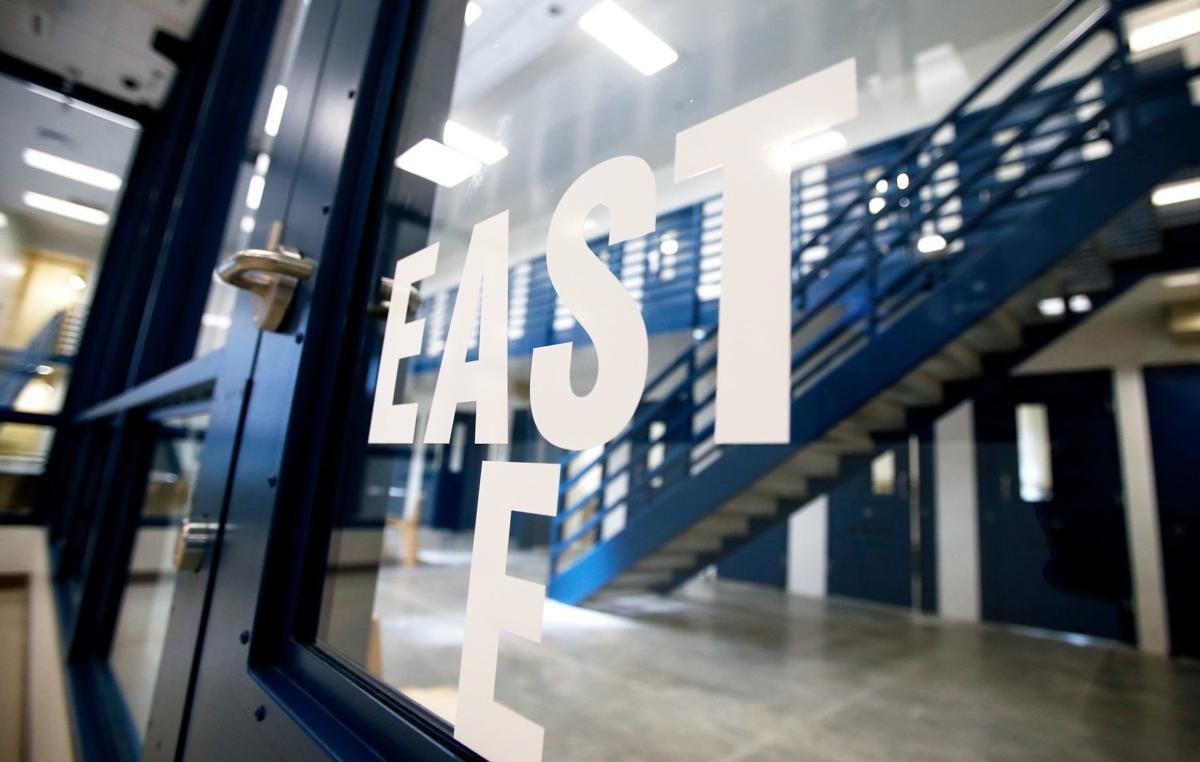 A Billings woman has settled with Yellowstone County for $32,000 after she said a guard at the jail punched her in 2018, knocking her to the ground and causing two teeth to fall out.
The county denies the guard threw a punch, acknowledging only that he restrained the woman, and the county admits no wrongdoing as part of the settlement.
The case was dismissed from U.S. District Court in Billings on Friday.
On Jan. 28, 2018, Sgt. Randy Nagel intervened at the request of other jail staff after inmate Anna Schraudner grew upset at the results of her mental health evaluation. Schraudner had been booked into the jail roughly two weeks earlier after the city revoked her probation on a misdemeanor sentence.
Nagel began discussing the jail's plan in light of the mental health evaluation, and Schraudner stood up and yelled at Nagel, prompting him to punch her in the left side of the face with his right hand, according to filings by her attorney.
"Sergeant Nagel is much larger than Schraudner, and his punch immediately dropped Schraudner to the floor with Sergeant Nagel landing on top of her," wrote Colin Gerstner, Schraudner's attorney.
Nagel weighed 300 pounds at the time, while Schraudner weighed 110, Gerstner said.
Gerstner said he is uncertain whether his client's two bottom teeth fell out as a result of the sergeant's punch or of having her face thrust into the floor during the ensuing restraint, which was carried out by Nagel and three other jail guards. Gerstner said his client was "in the middle of a mental health episode" at the time and cannot remember.
"The optics aren't good for the county, the way it happened," Gerstner said.
Schraudner was taken to Billings Clinic for treatment. A jail employee picked up one of Schraudner's broken teeth, put it in a glass of milk and sent it with Schraudner to the hospital, Gerstner said. The other tooth was hanging by a thread, the attorney said.
The $32,000 settlement will cover her medical bills "and then some," her attorney said. Neither tooth has yet been replaced.
The county denied that Nagel punched Schraudner, characterizing him as having "directed Schraudner to the floor," or "wrestled Schraudner to the floor," according to filings by the county.
According to the county, Schraudner initiated the physical confrontation that day by punching Nagel with her right hand, causing his left jaw to swell and breaking his glasses. Schraudner denies punching Nagel.
Nagel did batter Schraudner but did not assault her, the county maintained. The force was reasonable and allowed the sergeant to protect himself and maintain order, attorneys for the county said.
Sign up for our Crime & Courts newsletter
Get the latest in local public safety news with this weekly email.