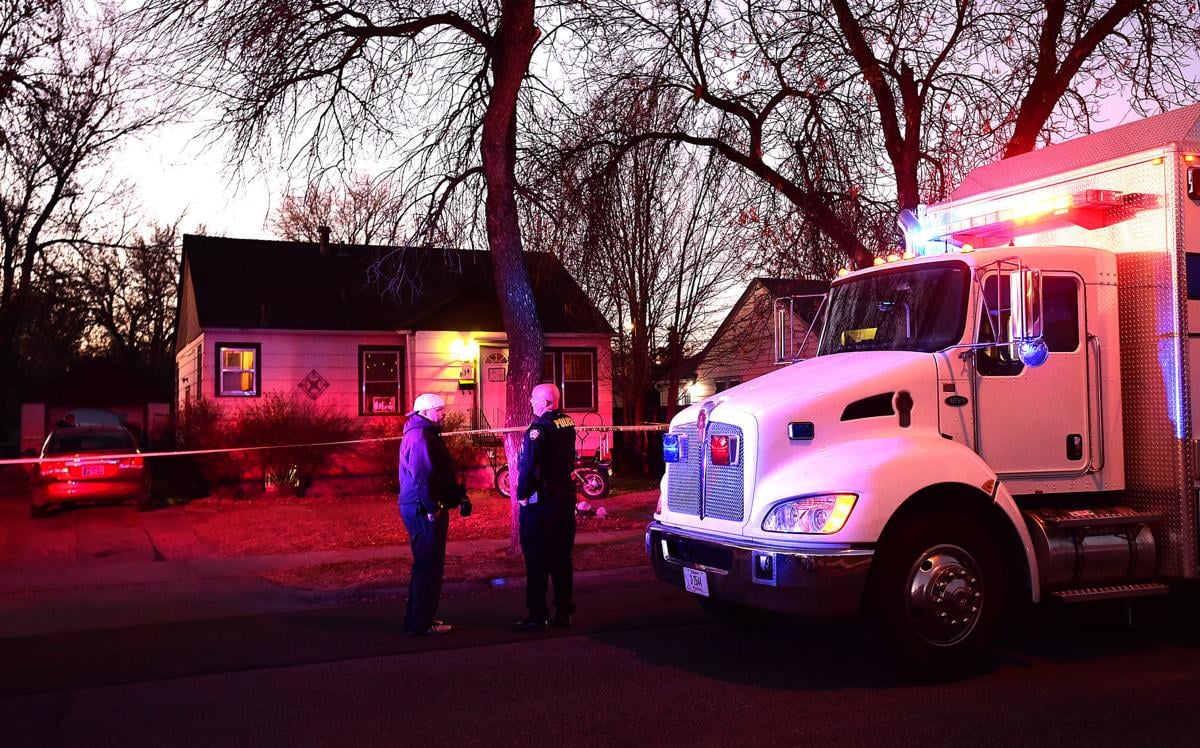 Yellowstone County saw 19 homicides in 2020, or more than one every three weeks.
But on the last day of the year, the Billings Police Department announced that a shooting on Sunday at a home on the South Side had turned fatal, and the case was being investigated as a homicide. The victim was a 39-year-old Mississippi man. It was one of two unrelated shootings that Sunday.
The other deaths included three women killed by a fiancé or ex-boyfriend and two men shot dead in broad daylight.
The 19 homicides represent fatal wounds from gunshots, stabbings or assault, or neglect, in the case of the infant. (While the autopsy revealed broken bones, the medical examiner determined neglect was the cause of death.)
Traffic-related fatalities are not included in the tally. 
The numbers mark a record since at least 2006, the earliest year for which complete data was available. The closest year, in 2015, saw 11 homicides, according to data from the Yellowstone County Sheriff's Office and the Billings Police Department. 
Yellowstone County isn't alone in its 2020 homicide spike. Crime analysts documented a 53% increase in homicides this summer in 20 major U.S. cities, according to a report from the Council on Criminal Justice. While the report authors attributed a drop in home burglaries, thefts and drug offenses directly to stay-at-home mandates, they said there wasn't enough evidence to "unambiguously" tie the increase in homicides to the COVID-19 pandemic.
Among the 17 fatalities at the hands of other residents this year, suspects have been charged in 11 cases. Another case was a homicide-suicide and cannot be charged.
In three of the remaining cases, a suspect has been identified and detectives have completed their investigation. Prosecutors are now reviewing the cases. Some involve claims of self-defense or defense of others. 
In another case, police have yet to identify a suspect. They've asked for the public's help with any information pertaining to the Nov. 30 death of Manuel Martinez outside the Broadwater Avenue church he'd slept in front of the week before. 
In the Sunday shooting, no arrests had been made as of Thursday morning. 
There have also been several infant deaths in 2020 classified as suspicious and still under review by detectives.
The Billings Police Department saw a 36% increase in partner or family member assaults, a 35% increase in strangulations and a 57% increase in assaults with a weapon compared to last year. The data run only through November for both years, since data for 2020 is not yet complete.
The homicides, and age of deceased, are as follows:
March 27 - S., eight weeks old
April 26 - Micah Myron, 50
April 27 - Brett Ness, 24
May 15 - Kenneth Cobb, 33
May 15 - Jennifer McCollum, 34
May 31 - Kira Ostman, 34
June 12 - Leon Gustafson, 34
June 18 - Kellen Fortune, 19
July 7 - Preston Gregor, 21
Aug. 8 - Christian Henning, 25
Sept. 6 - Adrian Goodbear, 26
Sept. 21 - Robert Kolter, 43
Oct. 4 - Kyle Reed, 33
Oct. 12 - Cole Stump, 29
Oct. 25 - Lenita Goes Ahead, 26
Nov. 1 - Waylon Bearground, 30
Nov. 30 - Manuel Martinez, 30
Dec. 6 - Dacey Moore, 17
Dec. 27 - James Williams, 39