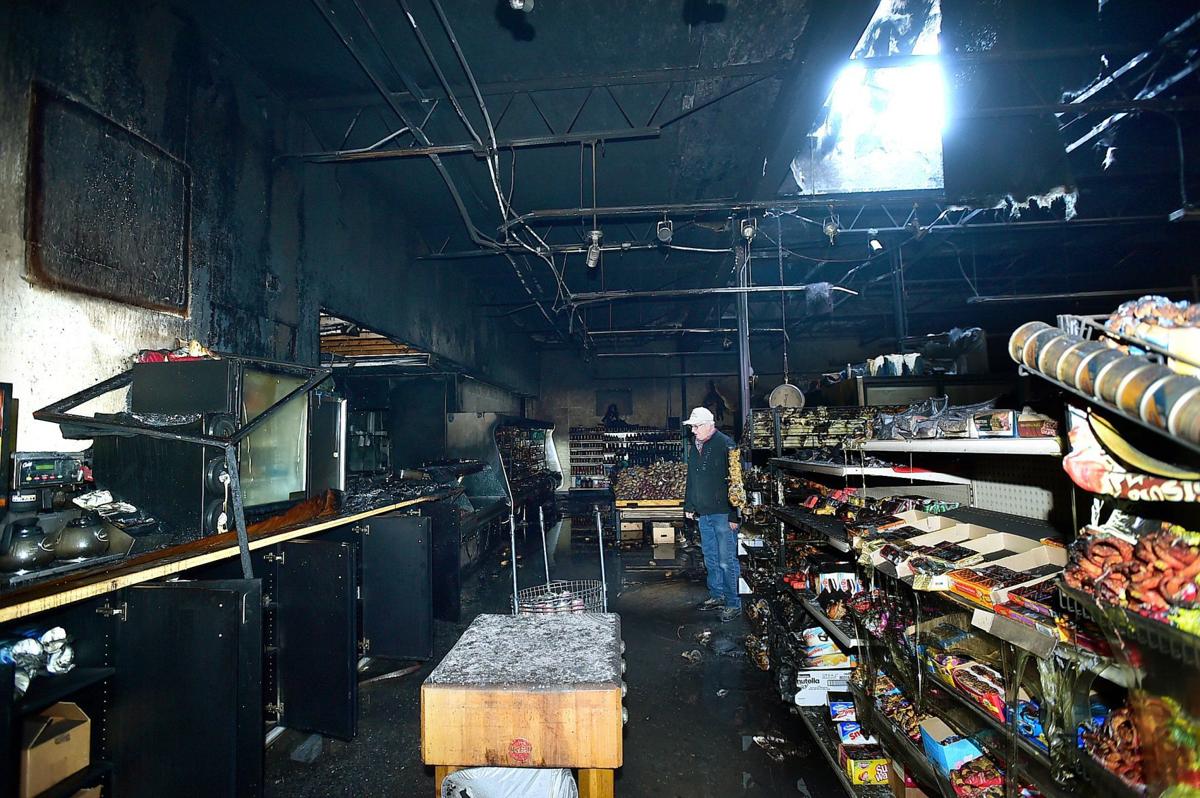 CROW AGENCY — After a fire gutted a long-standing downtown grocery store Thursday night, the Crow Reservation's largest town has not just lost the only source of fresh produce and cooking ingredients in a 14-mile radius, but also the community's central social hub.
"It's the main spot," Crow Agency resident Leda Falls Down said Friday. Falls Down was one of a steady stream of former customers who pulled up to the shuttered Crow Mercantile that morning. "We sit in the parking lot. That's where I catch up with my nieces."
The grocery store, known colloquially among residents as the "Crow Merc," erupted in flames Thursday sometime after 9:30 p.m., after workers had headed home for the night. It was under control about two hours later, according to Big Horn County Disaster and Emergency Services Coordinator Ed Auker.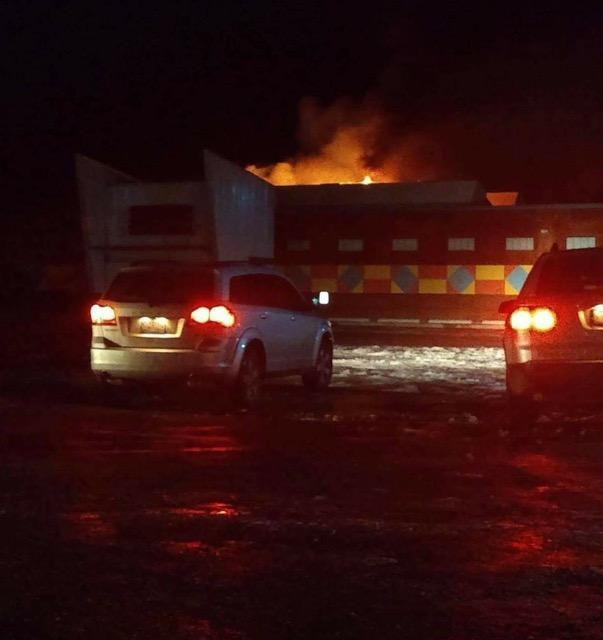 The next morning, daylight filtering through a burned hole in the roof shone on few places in the scorched interior that had been spared the immense heat and smoke damage. The acrid smell of wet ash hung in the air, piles of singed food stood on shelves where the plastic packaging had warped and peeled away, and a slurry of soot and water stood several inches deep on the floor. An insurance adjuster had yet to provide an official accounting of the damages, but co-owner Jim Watt wasn't holding out much hope.
"It looks like a total loss to me," said Watt, who along with his two brothers inherited the business from their father, who bought the original store in 1970.
The 8,000-square-foot building became the new site of the Crow Merc in 2011. Before that, the business had operated for more than 60 years in a building across the street.
With the loss of the grocery store, local food options for residents of Crow Agency have shrunk dramatically. Situated on the northern edge of the sparsely populated Crow Reservation, the town of 2,000 has few businesses left.
CROW AGENCY -- It used to be that when Crow Agency resident D.K. Falls Down wanted to do her grocery shopping, she would drive nearly 15 miles…
Aside from a convenience store and small breakfast cafe, the nearest source of food is 14 miles northwest, off the reservation, in the town of Hardin. South on the interstate, it's 22 miles to the Independent Grocers of America store in Lodge Grass. And in a town where the U.S. Census Bureau estimates nearly 40 percent of residents live below the poverty line, many people don't have a car, let alone extra gas in the tank for long-distance grocery trips.
"This is the main source of food. I have a large family, so I really depend on the Crow Merc," said Loretta Shane, another regular who drove downtown Friday to survey the damage.
Shane lives in Crow Agency with her husband and their seven children. She operates a food vendor business, Greasy Mouth Concessions, which includes a food truck and local catering. She said she's not the only local food vendor that depends on the grocery store for ingredients.
"We'll probably buy in bulk in Hardin or in Billings, but we really can't store that much (food)," she said.
Beyond the town's overnight food desertification, though, Shane said she worries about the loss of a central gathering place to the reservation.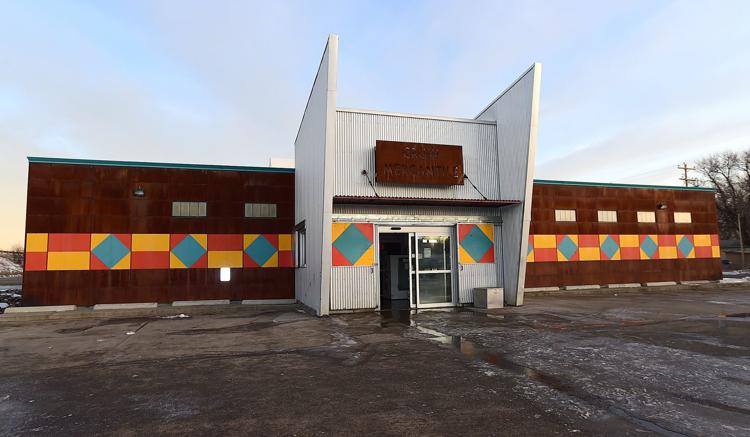 "They all come at different times. I'll see cousins I haven't seen in weeks," she said. "This is a really important business."
Few other options remain. The community's main event center, the "multi-purpose building," lies well outside the main downtown and residential areas. The adjacent administrative buildings have been shuttered or partially shut down as the tribal government faces cascading financial problems, and even at its previous location, the Crow Merc historically served as the center of social life downtown.
"Right when we open, people all come in here (to) buy their breakfast," said Harriet Driftwood, a 27-year employee who most recently worked as the customer service clerk. She smiled as she noted that the deli's biscuits and gravy was the bestseller. "Everyone, they hang out here. Everyone likes it here."
Driftwood is one of 18 employees now out of work, said Ed Watt. Another is the sister of Fontana Stewart, who she said has been "freaking out" since news of the fire broke Thursday night on social media.
Stewart, like many in town, grew up accompanying her parents to the Crow Merc. She also briefly worked at the grocery store, and studies at nearby Little Big Horn College. During breaks between classes, she'd often walk over to chat with friends or help her sister out at work.
"When you pull up and see a relative or friend, you end up talking at your car," Stewart said. With a laugh, she added, "They'll meet up outside and talk for hours. And then they'll go inside and visit some more."
Niki Stewart, who organizes local food drives in the town and surrounding communities, said she's praying for the owners, who she said have always stepped up with food donations when she asks.
"The Watt brothers have been a big component in everything I do," Niki Stewart said.
She added that even for Crow tribal members outside of Crow Agency, the mercantile carries many goods that they can't get elsewhere.
"Blue Bird flour. It makes the best fry bread," she said. "They almost cater to the community, (to) what our needs are."
The fire's cause remained unknown Friday morning, but Jim Watt said it appeared to have begun near the deli area. He didn't have an immediate estimate of the damage.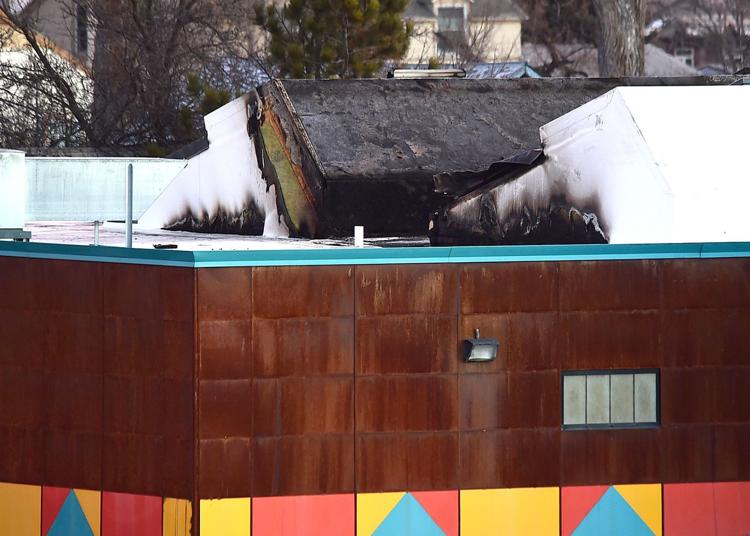 Ed Watt said he and his brothers are still waiting for word from their insurance company before they begin to guess at whether they will be able to reopen at some point.
"It's not a matter of weeks or anything," he said. "It's months and months."
CROW AGENCY — The dueling narratives of who now leads the Crow Tribe's government reached a crescendo Tuesday, when supporters of the tribe's …
The Billings Gazette's Juliana Sukut contributed to this report.
Be the first to know
Get local news delivered to your inbox!