CROW AGENCY — This house being built in a small neighborhood on a hill overlooking the town feels like success. 
Working on the house are members of the Montana and Hawaii Army National Guard, who will spend the month building or repairing housing units in Crow Agency for the Apsaalooke Nation Housing Authority. 
It's part of the U.S. Department of Defense's Innovative Readiness Training program, which pairs soldiers in need of specialized training with the communities that need a specific service.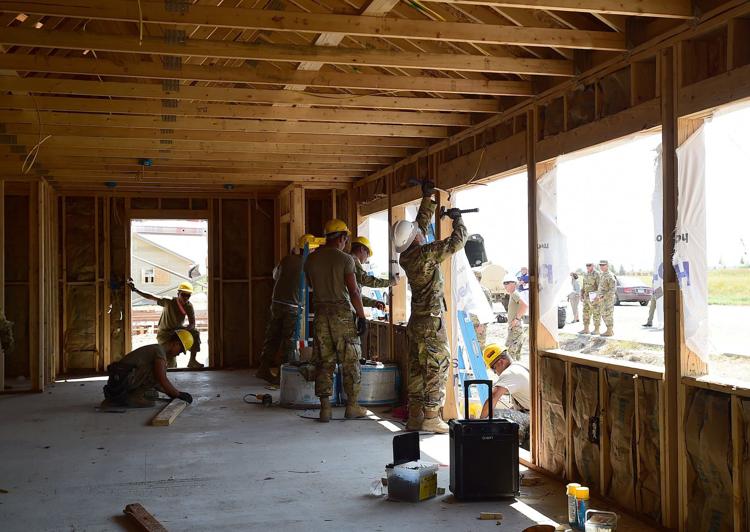 In Crow Agency, many residents need a place to live. 
"The greatest need it fulfills is the need for housing," said Lanny Real Bird, a board member on the Apsaalooke Nation Housing Authority board.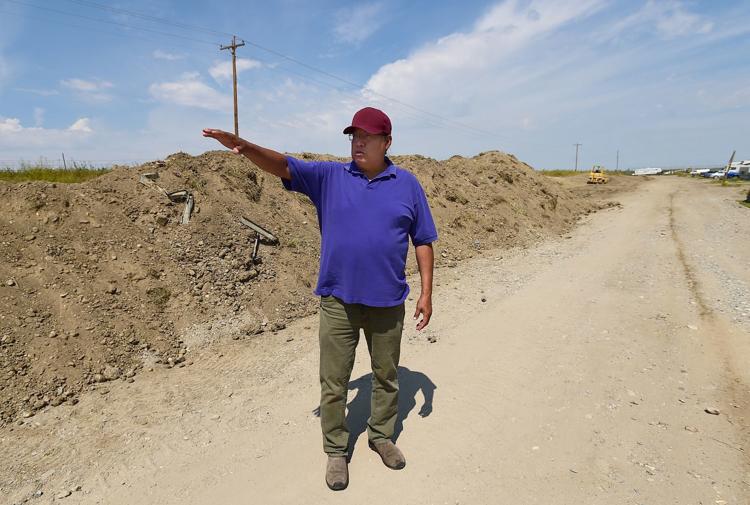 Real Bird talked about the shortage of habitable structures on the reservation and how some residents are living with three and four generations of family under one roof. Having the National Guard's help to build new structures and to bring attention to the needs of the community has been positive. 
"Until people understand there's a housing shortage, nothing will be done about it," he said.  
On Tuesday, Marilyn Simpson, the presiding officer of the housing board, led a tour of visiting state National Guard commanding officers, housing board members, and the media showcasing the efforts of the soldiers working on the construction. 
You have free articles remaining.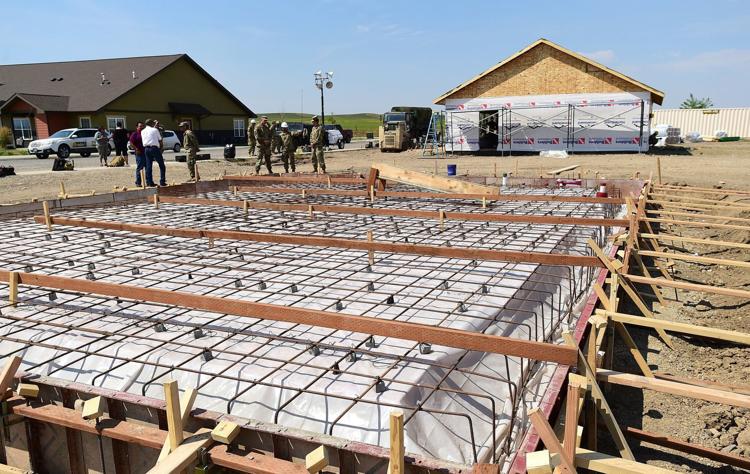 The house going up on the hill will be divided into a handful of units and will be called the Apsaalooke Warrior Apartments. The National Guard soldiers building the structure have specialized in vertical engineering — Army-speak for construction — and their work on the Crow Agency project is part of their training. 
"We're taking the needs from the community and matching them up with our training needs," said Montana National Guard Major Jeffrey Holycross. "You can't get any better training than actually doing something."
Members of the National Guard are required to complete 15 days of training every year, and for the engineering units, who will spend 15 days in Crow Agency between July 20 and Aug. 20, this fulfills that requirement. 
It's a welcome development.
For the past two years the Apsaalooke Nation Housing Authority has worked independent of Crow tribal leadership. An ordinance passed in July 2017 removed oversight of the housing authority from tribal leaders, a move intended to restore "lawfulness, accountability and public faith and confidence in the operations" of the Apsaalooke Nation Housing Authority, Simpson said.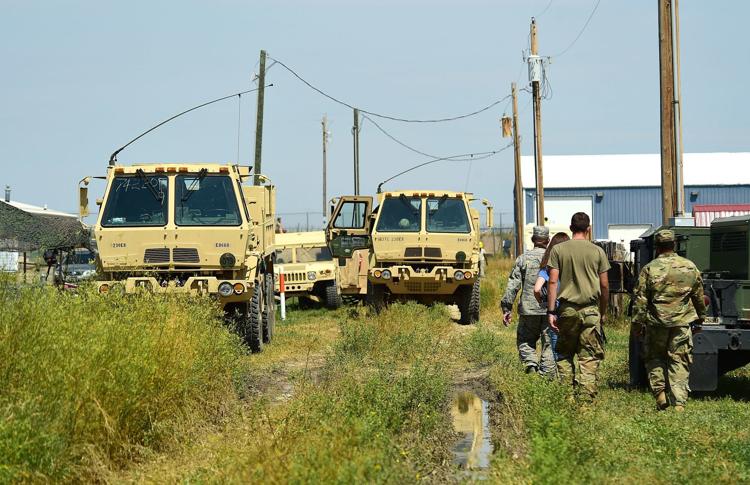 In May, the federal government removed the Apsaalooke Nation Housing Authority from its "high risk" lenders list after the ANHA completed its 2018 financial audit six months ahead of schedule and closed 14 outstanding financial findings. 
The housing authority is anticipating a clean audit of its 2019 books next year, Simpson said. With that and the National Guard's help building new housing and repairing old ones, it feels like the housing authority is making progress.  
"We're getting people into homes," Real Bird said.