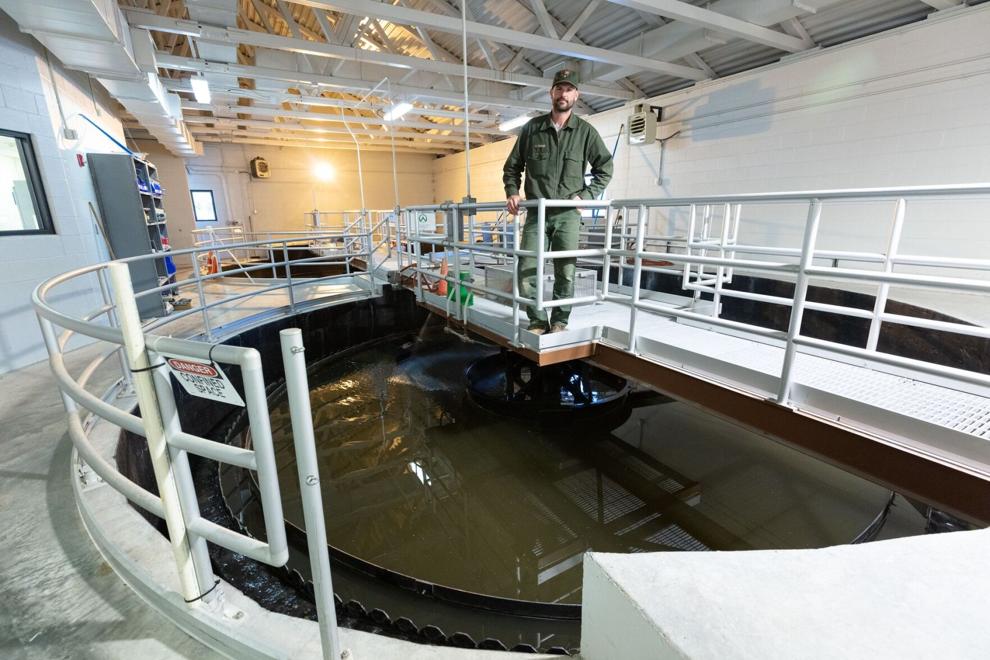 Cold, snow and "difficulty procuring needed items … that are not readily available" has again delayed completion of a temporary wastewater treatment facility at Mammoth Hot Springs in Yellowstone National Park.
The $30 million facility is necessary after a June 2022 flood along the Gardner River destroyed the sewer line from Mammoth to the wastewater treatment plant in the nearby community of Gardiner. The line was buried alongside the park's North Entrance road, which was also washed out in several places.
Since then the buildings at Mammoth, which is the headquarters for the National Park Service in Yellowstone, have been utilizing an old system — percolator ponds last used in the 1960s that were quickly rehabilitated for the summer.
It was originally hoped the temporary treatment plant could be up and running in time for Yellowstone's winter season, but then the deadline was pushed back to February, and now it's looking like sometime this spring before the plant will be online.
The treatment facility is necessary for Mammoth Hot Springs Hotel & Cabins to reopen to the public. The hotel was shuttered after the June floods cut off the main access road and sewage line. Hopes to reopen for the winter season were dashed by delays in getting the new plant online. The old system can't handle the hotel's influx of waste in winter, since they are open-air ponds that freeze.
For now, the plan is to open the hotel and cabins to the public on April 28, according to a Yellowstone National Park Lodges representative.
The temporary system is expected to work for several years until the park can get a new line installed to Gardiner, according to a park spokesperson. The new sewer line will be built into the design of a permanent road for the North Entrance.
A temporary entrance road was constructed at a fevered pace last summer to restore access to the park through Gardiner. The road takes a different route along an old stagecoach line to reach Mammoth. The four-mile, two-lane paved road cost an estimated $25 million to build. It reopened to the public in late October.
Loss of access to the park via the North Entrance and the Northeast Entrance at Cooke City/Silver Gate resulted in a 32% decline in tourism to the park last year, but that was down from a record high of 4.86 million visitors in 2021. The entrance closures were especially hard on the economies of the two tourism-oriented gateway communities as visitors chose to go elsewhere.
Money for the sewer repairs is coming in part from the 2023 Disaster Relief Supplemental Appropriations Act which allotted $1.5 billion for disasters at several national parks.