The Montana Democratic Party says a trade-war-plagued sales agreement between the Montana Stockgrowers Association and online China grocer JD.com has all but fallen apart, for which Democrats blame U.S. Sen. Steve Daines.
In a press conference this week, Democrats said the agreement between the state's largest cattle association and JD.com had produced nothing after three years. Three Montanans who currently own cattle or have owned cattle in the past shared their disappointment.
Trade disputes with China have stifled the sale. The Montana Stockgrowers Association said their agreement is still alive, despite a tough two years of trade disputes between the United States and China.
"This would have been a very big deal to us. We would have been able to sell 80,000 to 90,000 cattle through this deal to China," said Ben Peterson, a Judith Gap-area rancher. "We should be able to count on our elected officials to keep their word, but Daines seems to not think so."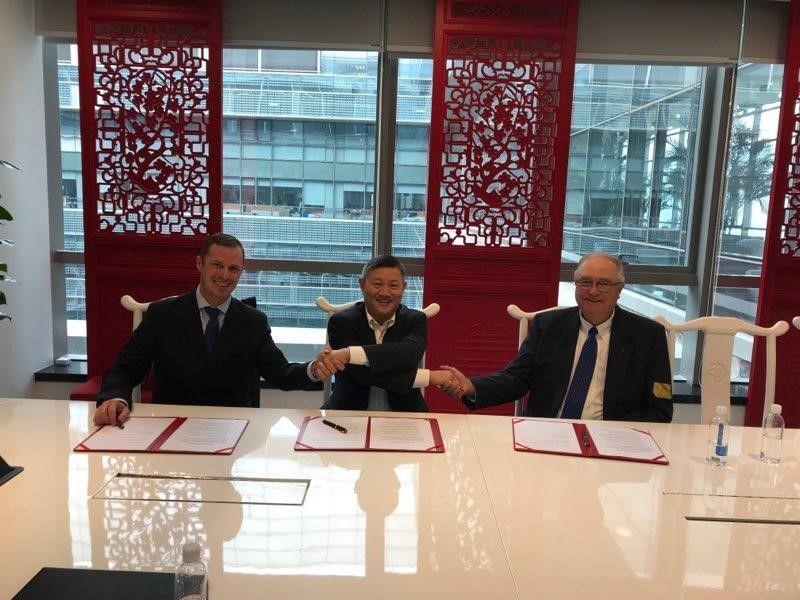 The big deal Peterson referred to is a November 2017 agreement between the Montana Stockgrowers Association and JD.com, the world's third-largest internet retailer behind Amazon and Google. The agreement stemmed from a meeting that September between Montana Stockgrowers Association President Fred Wacker and the Chinese Ambassador to the United States, Cui Tiankai.
The meeting took place in Maudlow, northwest of Bozeman, and was arranged by Daines, who had presented a small cooler of Fred Wacker's steaks to China Premier Li Keqiang during a trip to Beijing.
Wacker told Cui and members of the China Chamber of Commerce that the Stockgrowers wanted a sales agreement for Montana-branded beef. Those talks resulted in a memorandum of understanding between the Stockgrowers and JD.com for $200 million in cattle sales from January 2018 through the end of 2020. Additionally, a $100 million investment in a Montana packing plant was part of the trade.
The cattle were to exclusively come from Stockgrowers members, which strains Peterson's expectation of benefitting from the agreement. Peterson isn't a member of the Montana Stockgrowers Association. During the Democratic Party press call, Peterson spoke disparagingly of Wacker, saying he wouldn't do business with the rancher from Miles City.
None of the three current or former livestock owners at the press conference had approached the Stockgrowers about participating in the sale, they said. Their expectation was that Stockgrower beef sold to China would improve demand for Montana beef in general. Retired rancher Herb Karst, of Billings, and Democratic Legislator Rae Peppers, of Lame Deer, were the other two livestock owners on the call.
Several things have complicated the Stockgrowers' beef agreement, President Trump being the first. The initial beef delivery was slated for mid-2018, but that March, Trump threatened to expand tariffs that originally targeted China steel and aluminum. The same Chinese embassy in Washington that talked beef with Wacker in Maudlow fired back at Trump, warning that China wouldn't back down. The trade war escalated and then was exacerbated by the pandemic that Trump blames on China.
Further complicating the beef agreement was a shake-up of the JD.com hierarchy. The company's president, Richard Liu, was accused of rape and arrested in Minnesota in August 2018. Liu was never charged, but a civil lawsuit followed. Liu resigned in late 2019. The company's stock dropped, prompting a sell off. The scandal continued to disrupt JD.com into this year, according to a June report by The Standard, a Hong Kong daily English newspaper.
Democrats didn't mention JD.com's scandal in their press conference. They focused on Daines supporting trade with China early, but more recently siding with Trump on the trade war. The senator's support for China has been a part of the Democrats' campaign messaging against Daines, as they promote the Senate candidacy of their own Steve, Montana Gov. Steve Bullock.
Democrats have branded Daines the "China Cheerleader," at a time when U.S. sentiment toward China is low, particularly for Republicans. A Pew Research Center study in April found that 72% of Republicans had a negative view of China, as did 62% of Democrats.
Daines counters that he's holding China accountable. He accuses China of withholding information about the COVID-19 pandemic. His position aligns with President Trump's.
"It currently appears three years later that the only beef that made it to China was in Sen. Daines' suitcase when he went over there to talk to JD.com," Peterson said. "Well, China is buying more beef than ever. There's little to no evidence that any of it is coming from Montana, if from the U.S. at all. And we have Sen. Daines to blame for that."
In fact, sales of U.S. beef to mainland China are up 121% this year, reports the U.S. Meat Export Federation. Through August, China purchased $93.9 million worth of U.S. beef, about 12,288 metric tons worth. U.S. beef sales to Hong Kong through August totaled $381 million, about 46,612 metric tons. Hong Kong sales are down 11% compared to the January through August 2019.
"Tyson told me, they're shipping 2,000 carcasses per month to them," Wacker said. "It's growing. We've got a wonderful product."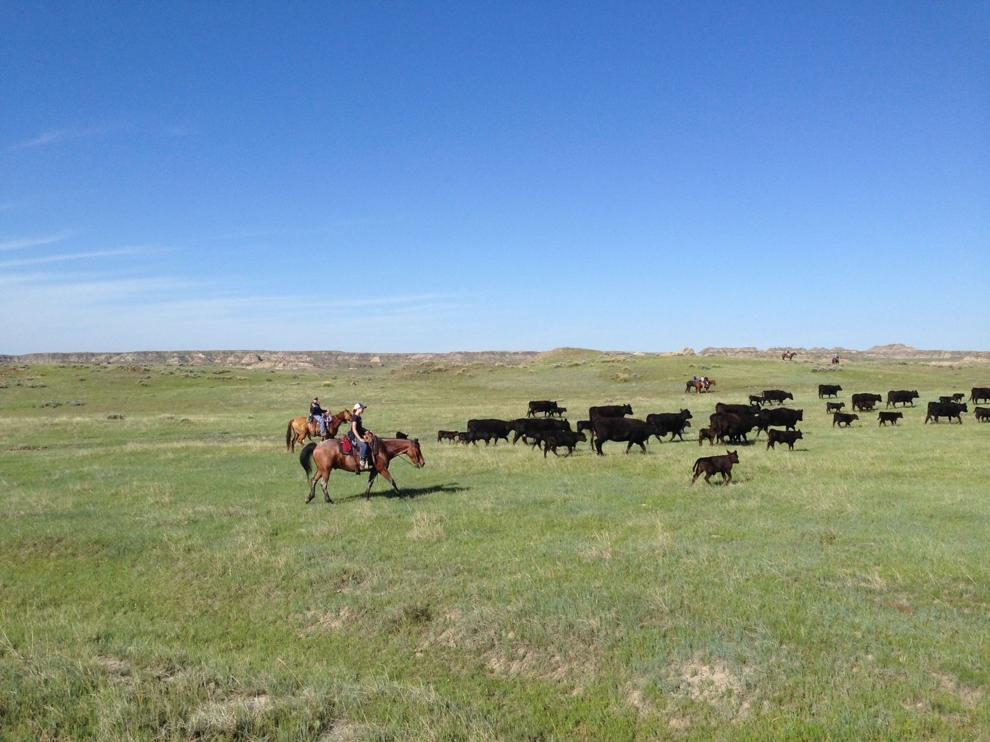 Wacker's relationship with Tyson stems from his supply agreement with Whole Foods market for antibiotic-free natural beef. It's an agreement that requires multiple ranches to raise beef to the grocer's specifications. Wacker is the conduit for the agreement. It's that experience that gave him the confidence the Stockgrowers could raise beef to spec for JD.com. Tyson was a potential processor for the first carcasses the Stockgrowers produced, a plan A, while the partners worked out the details of a meatpacking plant located in Montana. The packing plant plans got as far as siting potential locations.
Rest assured, Wacker said, if Tyson is shipping 2,000 carcasses a month to China, Montana beef is part of the mix. The state has twice as many cattle as people.
The agreement with JD.com is still on the table, Wacker said. He was in New York before the pandemic, meeting with stakeholders. China's interest in U.S. beef isn't fading, Wacker said, in part because of a mostly agriculture trade agreement between the U.S. and China signed last October.
Wacker was at the White House for President Donald Trump's signing of the U.S.-Japan trade agreement, which was done in part to give the U.S. beef producers parity with competitors from countries involved in the Trans Pacific Partnership, an 11-nation trade agreement the United States initiated, but later abandoned as populism dominated political discussion in 2016.
"I guess in answer to your question, the China beef deal is not dead. It's on hold and we're still working on it," Wacker said.
Trade is a long game, and the politics are never easy, Wacker said. One year before that 2017 meeting in Maudlow, China wasn't accepting any U.S. beef, which was under a 13-year-old ban stemming from the discovery of bovine spongiform encephalopathy in a Washington state dairy cow back in 2003.
Former Montana U.S. Sen. Max Baucus, a Democrat, worked for 11 years to get China's ban dropped. Baucus left office to become U.S. ambassador to China in 2014. Daines took up the ban after winning the seat Baucus vacated. That continuity is crucial to Montana agriculture, Wacker said.
"This is a big deal and it's still going and unfortunately there's a lot of politics involved," Wacker said. "In the meantime, for every bad thing that happens there's some good things. I was contacted by Alibaba, who is the largest dot com company in China and they're very interested in doing things."