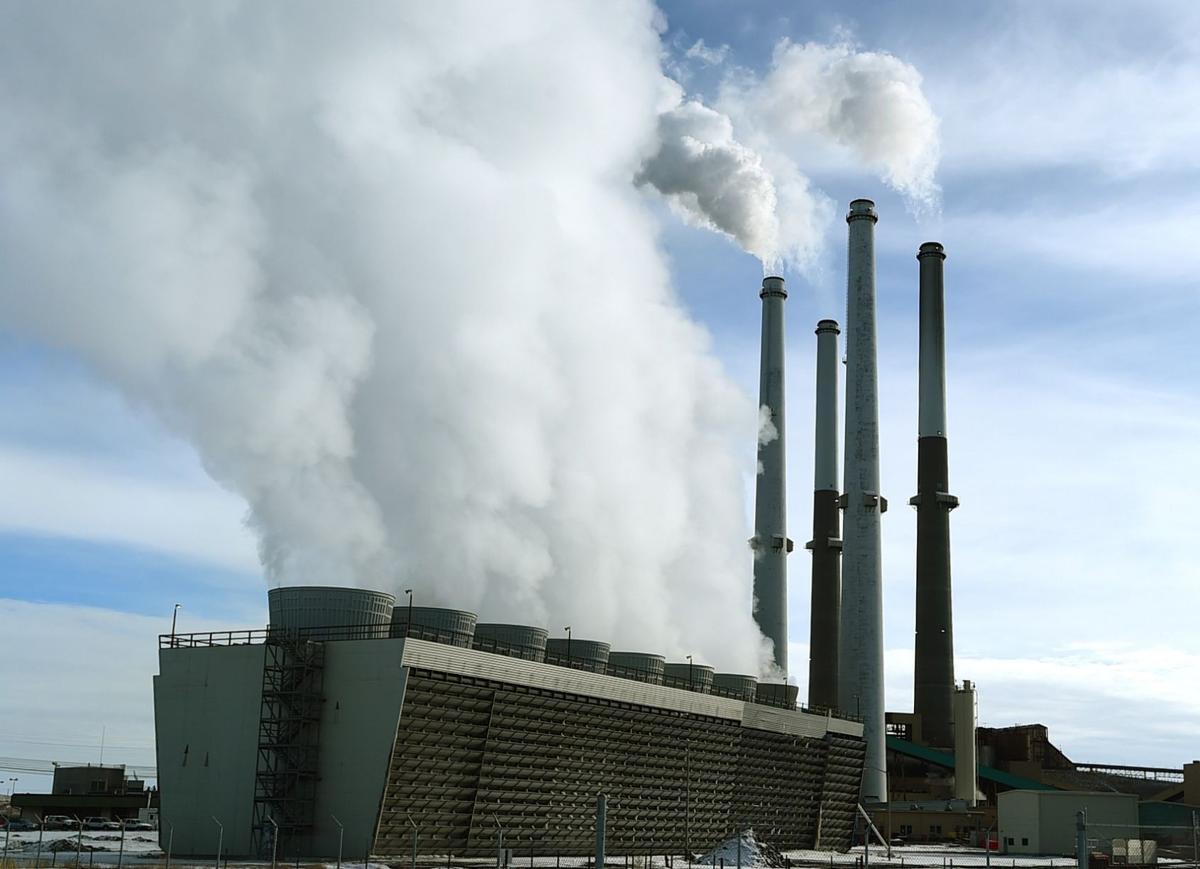 Demolition has started on parts of Colstrip Power Plant used to service its oldest units.
Construction workers began demolishing the Unit 1 and 2 cooling towers in July. The work comes 13 months after owners Talen Energy and Puget Sound Energy said it was uneconomical to keep running the units, which were shut down for good in January.
Talen didn't answer questions about how extensive the demolition would be, or whether it was being done by local workers. Puget Sound Energy said more would be revealed after Montana's Department of Environmental Quality released the owner's remediation report.
"What I can tell you is that none of the work on Units 1 and 2 have any impacts to the operations of Units 3 and 4. We have filed a remediation report to MDEQ that the agency is still reviewing, which may detail more information once it's made available," said Janet Kim of Puget Sound Energy in an email.
The cooling towers were relatively free of hazardous materials. Talen had inspected the towers for asbestos before demolition began, according to DEQ. There are no special disposal requirements for the junk, which can be hauled to a solid waste landfill.
Talen's remediation plant isn't final, said Rebecca Harbage, of DEQ. However, there is nothing preventing Talen from starting demolition before the plan is approved.
Built it the 1970s, Units 1&2 were offered for retirement no later than 2022 to settle an air pollution lawsuit against all Colstrip units. In the end, Talen and Puget chose to shut down the units two years before the deadline in the 2016 settlement between Colstrip's six owners, the Sierra Club and the Montana Environmental Information Center.
Although Units 3 and 4 still operate, four of the power plants' owners face coal power bans in Washington and Oregon starting in 2025. Puget has put its share of Unit 4 on sale. Owners PacifiCorp and Avista Corp. have agreed to restrict spending on the units in the next three years.