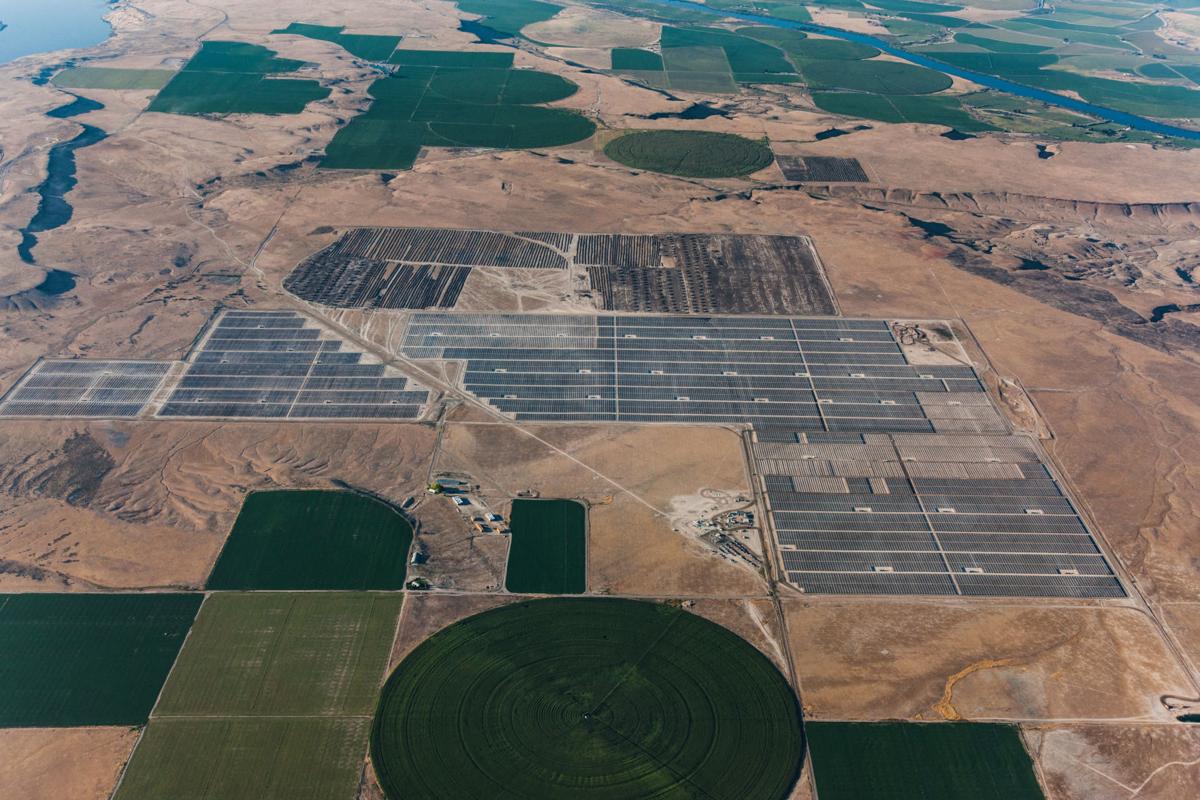 Plans for a large solar farm west of Dillon advanced this week as developer Clēnera secured a sales contract with NorthWestern Energy.
The 80-megawatt Apex Solar project is Boise-based Clēnera's third Montana development to secure terms in the past year. Apex pushes the company's contracted Montana generation to 230 megawatts, the most of any solar developer.
"We really view that, for Montana, this is one of the best solar resources in the state," Jared McKee, Clenera's director of business development, said of Apex. "It's pretty much due west of Dillon."
At 80 megawatts, Apex has enough power to electrify about 16,000 homes, reports Clēnera. 
Over 25 years, Apex is expected to produce $15 million in tax revenue for Beaverhead County and $3.4 million for the state of Montana, the company said.
Apex is expected to come online in November 2022, which would increase the nameplate solar capacity in NorthWestern's Montana portfolio nearly fivefold.
NorthWestern, which puts the number of its Montana electric metered customers at 384,700, has 17 megawatts of solar power under contract currently, which is less than 1% of its portfolio. Most of that generation stems from solar companies getting hookups through a 1978 federal law requiring regulated utilities to offer contracts for small renewable energy facilities that qualify. There have been successful lawsuits both against the utility and Montana's Public Service Commission about the contract and pricing obligations required by the federal Public Utility Regulatory Policy Act.
NorthWestern has repeatedly said that power from solar and wind energy sources is too variable and doesn't provided the utility with the firm power of fossil fuels "when the wind doesn't blow and the sun doesn't shine."
However, there has been persistent requests from customers concerned about climate change for NorthWestern to acquire more renewable energy. Three city governments for communities representing nearly a third of the utility's Montana customer base have plans to decarbonize.
In a press release Tuesday, NorthWestern Energy Director of Long-Term Resources Bleau LaFave said Apex would diversify the utility's Montana portfolio.
"The new solar generation provides diversity to the generation and supply contracts serving our Montana customers," LaFave said in the release. "NorthWestern Energy is developing a diversified portfolio to cost effectively provide reliable energy service for our customers."
NorthWestern should also being adding a Billings-area solar project MTSUN to its portfolio by July 2022. Both Apex and MTSUN are facilities qualifying for guaranteed contracts under federal PURPA law.
For Clēnera, the NorthWestern power purchase agreement is the just the latest of three Montana solar projects. The company secured a 15-year contract with Basin Electric Power Cooperative in Jun 18, 2020 for the state's largest solar project, a 150-megawatt development spanning 1,100 acres in southeastern Montana. Located 10 miles northwest of Baker, the Cabin Creek Solar Project is the state's largest solar farm. It's also a project Basin wasn't obligated to accept. Cooperatives in Montana don't fall under federal PURPA requirements.
Clēnera also has a 20-megawatt solar farm in Fallon County for which it is using PURPA to secure a contract with Montana Dakota Utilities.