BIG TIMBER — From the deck of his mobile home, Tim Thompson can look across a greening field 284 yards to where his troubles started.
There sits an empty newer manufactured home, one his cousins now claim ownership of and the place where those same cousins cared for Thompson's aged and sickly mother, Annette, while he was overseas working for a contractor in Iraq.
Annette died in 2006 and Thompson returned to his hometown in 2007. Since then, things have gone awry for what's left of a family synonymous with sheep and outfitting industries in this small town along the banks of the Yellowstone River, at one time the powerhouse of wool production in the United States.
Now downtrodden and ailing, the 65-year-old Thompson's tale of woe underscores the problems that can follow a family member's death, the difficulty of doing business with relatives, the danger and nastiness of infighting among families and the plight of some landowners who are land rich but cash poor.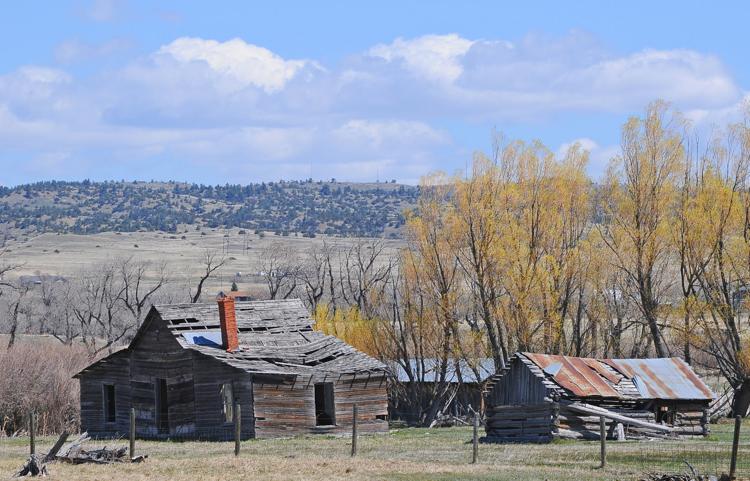 Homestead
Thompson's grandfather Sven homesteaded in the Big Timber area in 1920 and sponsored other Norwegians immigrating to Montana. Sven started out leasing land from what Big Timber native Elaine Allestad called a "warlord" of sorts who held a stranglehold on the region's land and many of the sheep industry's workers.
"He would manipulate them into buying supplies only from certain people," said Jim Baldwin, a longtime Big Timber resident.
In 1960, Thompson's father, Teddy, purchased 400 acres just east of where the Boulder River meets the Yellowstone River, a cottonwood bottomland that during high water in the springtime can turn into a large, spongy marsh.
"Granddad bought it once but then lost it during the Depression," Thompson said.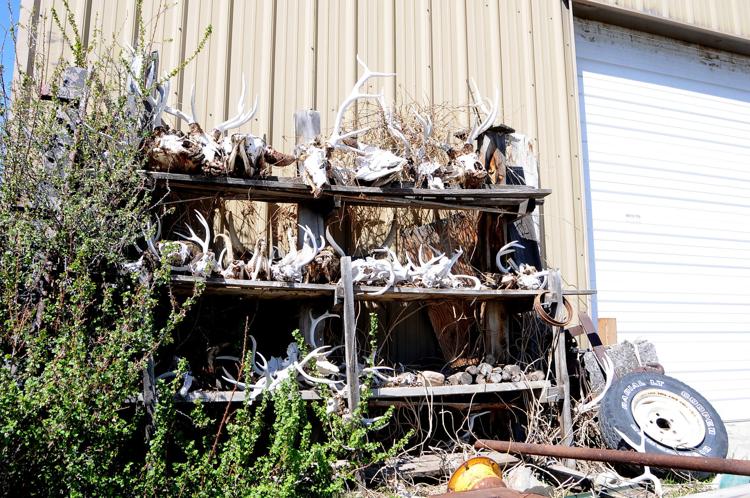 Outfitting
Prior to the creation of the Absaroka-Beartooth Wilderness in 1978, many of the area's sheep ranchers would trail their flocks into what is now the Custer Gallatin National Forest to reach summer grazing allotments in the Beartooth Mountains south of Big Timber.
Allestad said at the height of the area's sheep industry 32 bands of 1,000 sheep grazed in the highlands near the northern border of Yellowstone National Park.
As Teddy Thompson would help trail sheep up the Boulder River Valley to the mountains in spring and back in fall, he met and made friends with more affluent visitors to the area. That's how his family outfitting business started in the 1950s.
"We've catered to thousands of different people over the years, and there's a lot of history here," Tim Thompson said.
The clients came mainly to hunt elk, but also deer, antelope, mountain goats and bears. In the summer, clients could hike and fish while being fed and sleeping at a canvas tent base camp. The fishing was so good at some lakes that Tim Thompson said the trout seemed eager to bite a bare hook.
Each year, Teddy Thompson would highlight some of the past year's activities in a newsletter, at first hand-written and later typed. All were filled with the names of the clients and where they were from, Illinois to Minneapolis, California to Virginia.
The letters recount humorous anecdotes involving partly clad men and bears, misfiring rifle shells when a bull elk was sighted, the heroic rescue by helicopter of a stroke victim and a pack horse wreck down a steep mountainside. The letters often detailed more shots fired than animals killed, but there were exceptions, too.
"The next morning Tom, Jim and Doc took off for the peaks about 9 a.m. When they got back about 4 p.m. they had a billy goat hanging on Patterhorn. Tom was sure there were powder burns on the goat as he had gotten very close to it before he shot," Teddy Thompson wrote in 1969.
In 1960 he wrote praising a female client's helpfulness with camp chores, and then added: "I do not object at all to taking women providing the trip is not too rough."
With the creation of the A-B Wilderness and increasing outfitting regulations, the Thompsons eventually got out of both businesses.
You have free articles remaining.
Keep reading for FREE!
Enjoy more articles by signing up or logging in. No credit card required.
"The government got too involved with everything," Tim Thompson said. "Between the Forest Service and the Fish and Game, they wanted us out of there."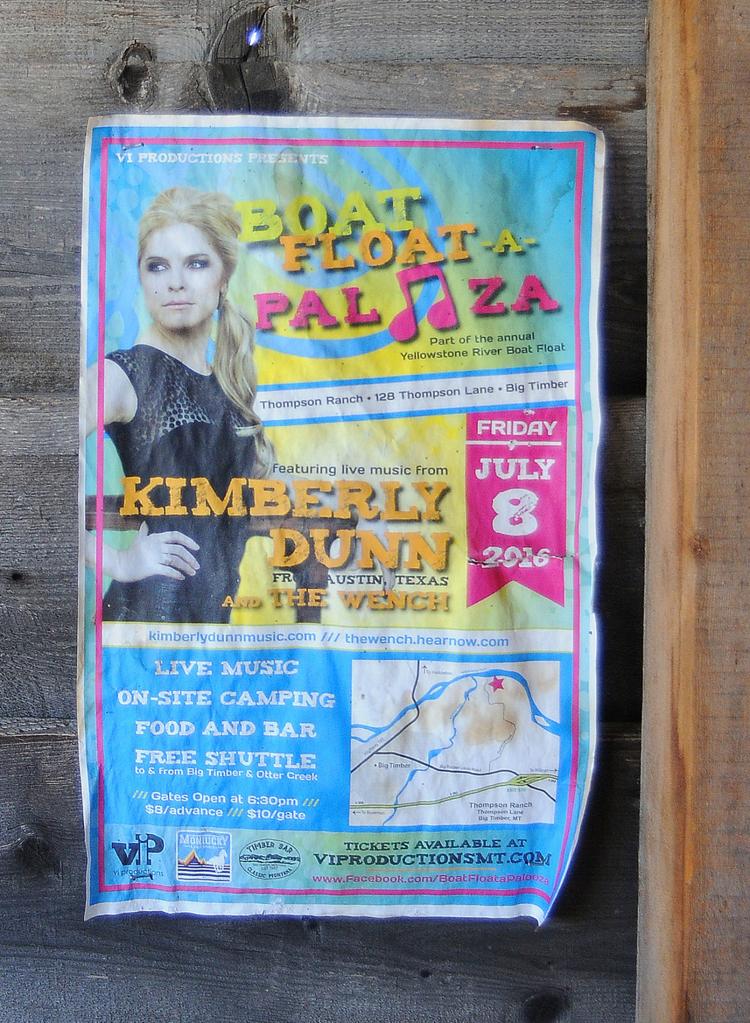 Rock ′n' roll
After his father died, Tim Thompson found other ways to open the ranch to the public. Instead of guiding clients or ranching sheep, he rounded up music fans for concerts that brought throngs of patrons to the property. He also invited Boy Scout troops who camped while earning merit badges and cleaning up downed trees.
"I've been going there since the ′70s. It's like a second home to us," said Bill Glaze, a New Jersey businessman who started visiting as a hunting client. "It's just a nice place to retreat to."
A covered concrete dance pavilion was built for the concerts. Rows of colorful tents would line the green pastures during events. After working in Iraq, Thompson invited veterans to camp on the property to decompress. He organized a Hitchin' of the Rivers Veterans Retreat and wanted to raise money to build cabins for the veterans to stay in. That's when problems began mounting for Thompson.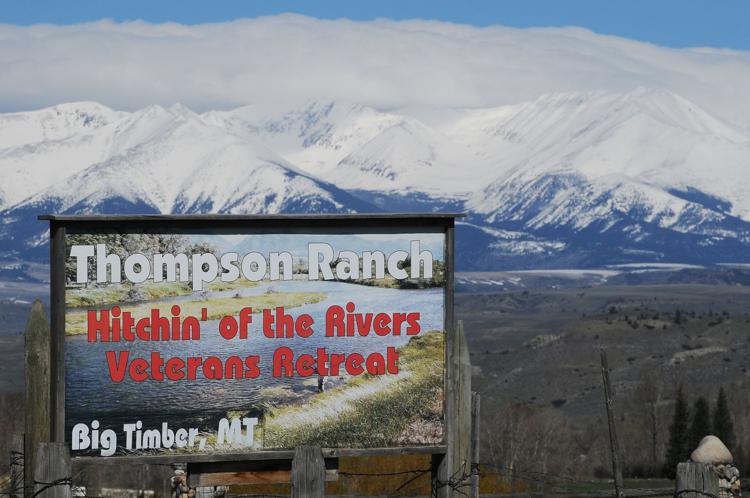 Lawsuits
To fund the veterans retreat he sought a bank loan. The ranch would be collateral. But during his stay in Iraq, Thompson's mother had given three-eighths of the land to Bruce Townsend, Thompson's cousin. Townsend's wife, Gladys, was taking care of Thompson's mother, Annette.
In an email to his cousins after his mother died, and while he was still in Iraq, Thompson wrote, "The house is yours now," according to court documents. He had purchased the manufactured home for his mother after selling off a portion of the ranch. He had also made his cousin, Bruce Townsend, a partner in his fencing business to run it while he was in Iraq.
According to court documents, when Townsend said he wouldn't agree to co-sign the loan for a veterans retreat, Thompson presented his cousins with a bill for rent. The Townsends went to court and won a case saying they didn't owe their cousin rent, but ownership of the home is still in dispute.
When contacted for comment on the disputes, Townsend said he wanted to talk but couldn't.
"On the advice of my lawyer I have no comment," he said.
In his defense, Thompson said he was taken advantage of by his cousins.
For five years the case has dragged on. Thompson just hired a new attorney after his first lawyer put a lien on his ranch for nonpayment of her fees. The Townsends want the ranch sold, or they would like to be bought out, so they can move on. But Thompson has limited income and wants to keep intact what's left of the ranch — which would mark 100 years of family ties in 2020. He has posted a Facebook plea for financial help with the legal battle.
"I hate to see it happen," said Baldwin, whose friendship with Thompson dates back to when they were youngsters. "He's been too kind of a guy."
In court papers the Townsends' attorney paints a much less flattering picture of Thompson, alleging he is an alcoholic, has sold joint property and not shared the proceeds with his cousin while also harassing the Townsends and their guests when they were still living in the modular home.
Mediation on the dispute had been scheduled for May 10 but the judge allowed an extension after Thompson hired a new attorney. The new mediation date is set for July 29. If no resolution can be reached the case will go to trial.
"It's kind of a mess," Thompson said, "and I'm just holding on to what I can."