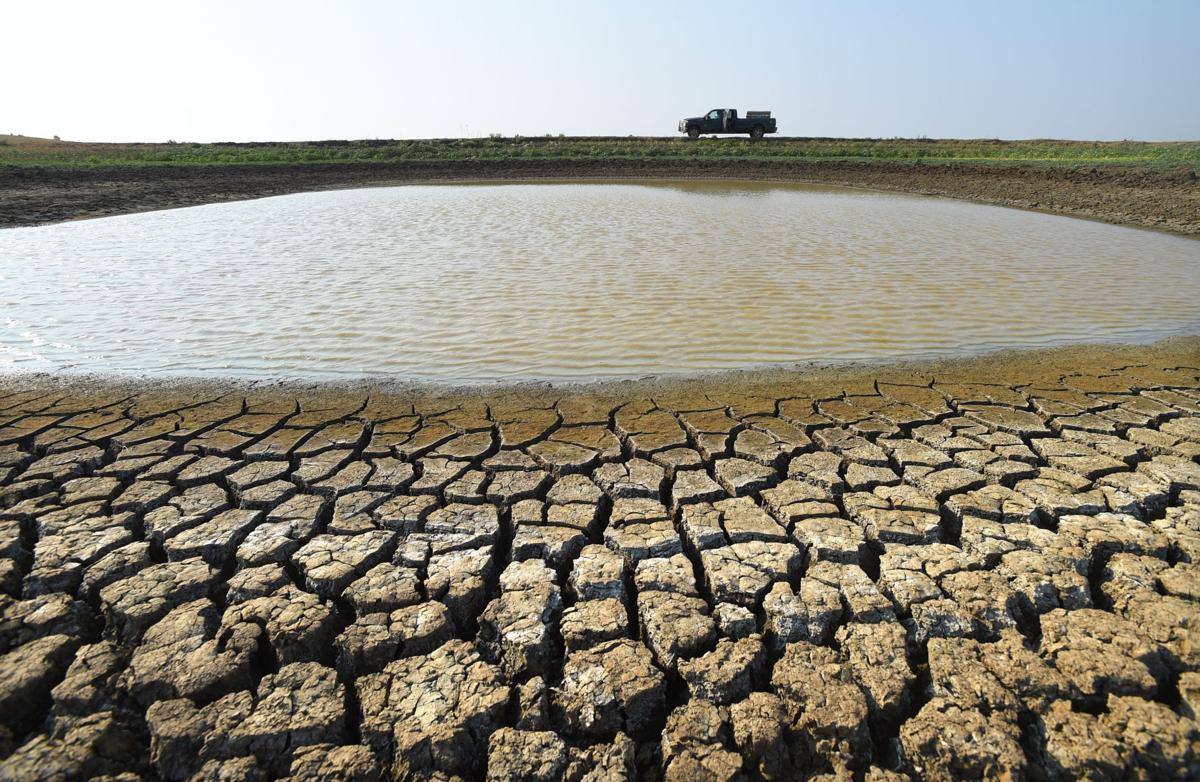 The dire dry conditions in the upper Missouri River Basin continued in September with 88% of the region experiencing some form of abnormally dry conditions or drought, a 6% increase from the end of August.
September runoff in the basin above Sioux City, Iowa, was 0.8 million acre-feet, 67% of the long-term average, according to the U.S. Army Corps of Engineers, which is responsible for managing dams along the river. Soil conditions in the region continue to be very dry. According to the National Drought Mitigation Center, October is not predicted to provide much relief with drought forecast to persist across much of the western United States and the northern Great Plains.
The center's monitoring showed most of Montana was about 3 inches below normal for precipitation in September, singling out Eastern Montana for special recognition by noting that portion of the state had "received less than half of their normal precipitation for September."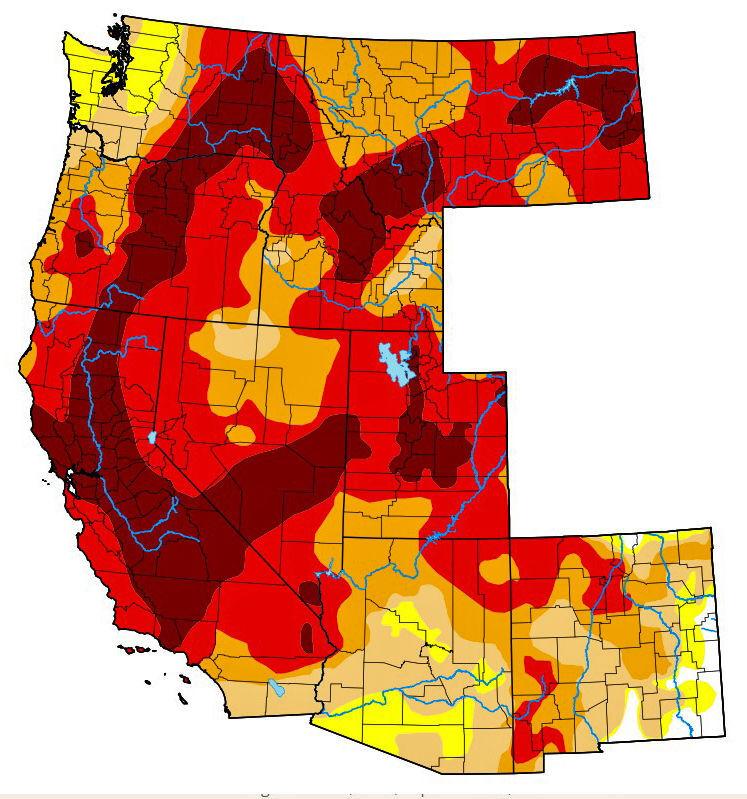 Much of Wyoming also suffered through a dry September, with the state ranking as one of the top in the nation for the biggest increase in drought-affected land, climbing almost 10% last month.
In Montana, extremely dry conditions were centered around the Fort Peck region down toward Glendive and in southwestern Montana near Dillon.
The lack of moisture, only recently offset by a storm arriving with snow and rain this week, is also illustrated by low flows in Montana's rivers. The Musselshell River at Mosby had climbed up from a low of 10 cubic feet per second last week to 28, still far below the 68 cfs average for this time of year. The Yellowstone River at Sidney had climbed from a low of 4,000 cfs last week to 6,100 cfs on Wednesday, still below the 7,800 cfs average for this time of year.
"Upper basin runoff was below average in September and is expected to stay low through the remainder of the calendar year," said John Remus, chief of the U.S. Army Corps of Engineers' Missouri River Basin Water Management Division. "Lower basin runoff has been below average as well."
Despite the low flows, releases from Gavins Point Dam along the Nebraska-South Dakota border will continue to be set at 32,000 cfs to maintain barge navigation downstream. The navigation flow support season ends on Dec. 1.
The 2021 calendar year runoff forecast for the upper basin, updated on Oct. 1, is 14.8 million acre feet, 57% of average. Average annual runoff for the region is 25.8 MAF. If the weather continues its dry pattern, this runoff amount would be the 10th lowest in 123 years of Corps record-keeping.
Low inflows have dropped Fort Peck Reservoir to an elevation of 2,227.7 feet – 8 feet lower than in January and about 10 feet lower than at this time last year – and is predicted to drop another half foot this month.
Lower reservoir levels is also reflected in power generated by turbines at the upper Missouri's six dams. Last year by October the dams had generated 874 million kilowatt hours compared to 771 million kWh so far this year. One kWh is enough to run six laptop computers for one work day.
A public meeting is scheduled for Oct. 25 at 10:30 a.m. at the Fort Peck Interpretive Center providing an opportunity for the Corps to update the public about planned dam operations for the coming year. For those who can't attend, a video recording will be posted online.