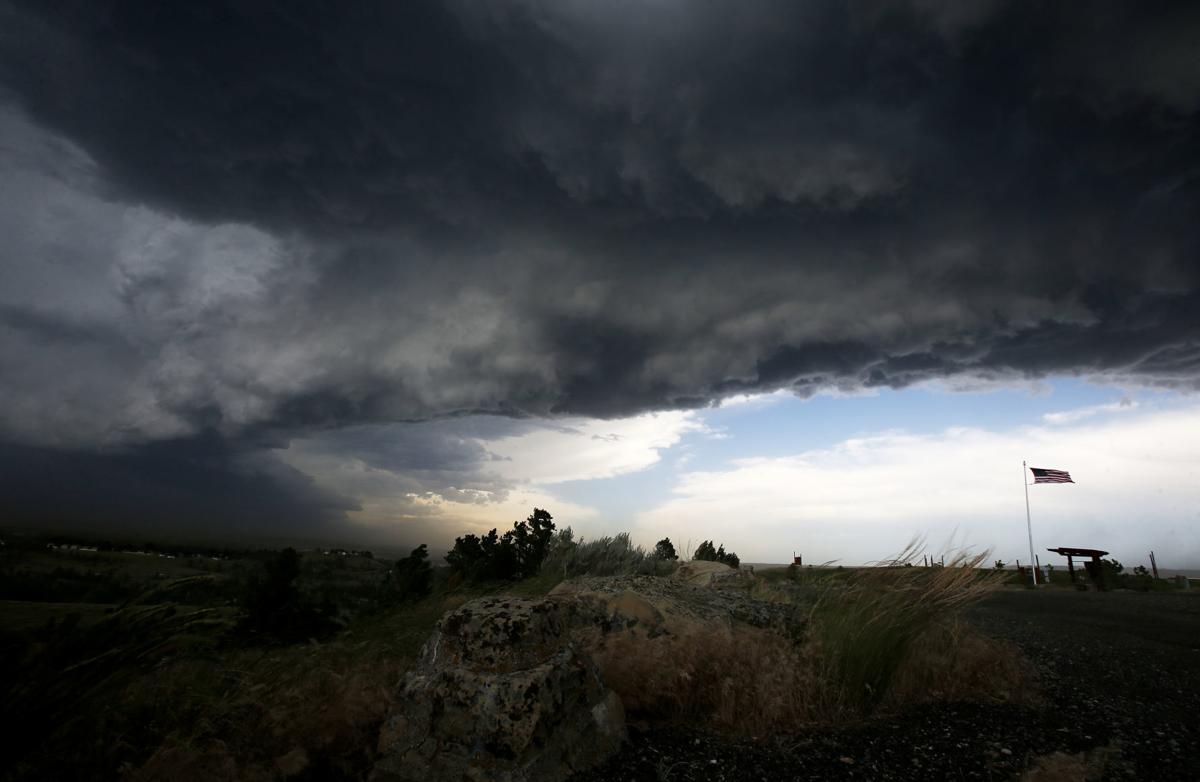 Eastern Montana took stock Wednesday of hail and wind damage from rough storms the day before that also produced a tornado near Winnett.
West of Winnett a small tornado was reported by the Petroleum County Sheriff's Department, said Mark Avery, a meteorologist with the Glasgow National Weather Service. 
Avery didn't have many details on the tornado, but it didn't appear to cause any damage in the rural area, he said.
In northeast Montana wind and hail did the most damage. Wind blew a roof off a house in Valley County and peeled shingles off another home near the Frenchman Reservoir in Phillips County.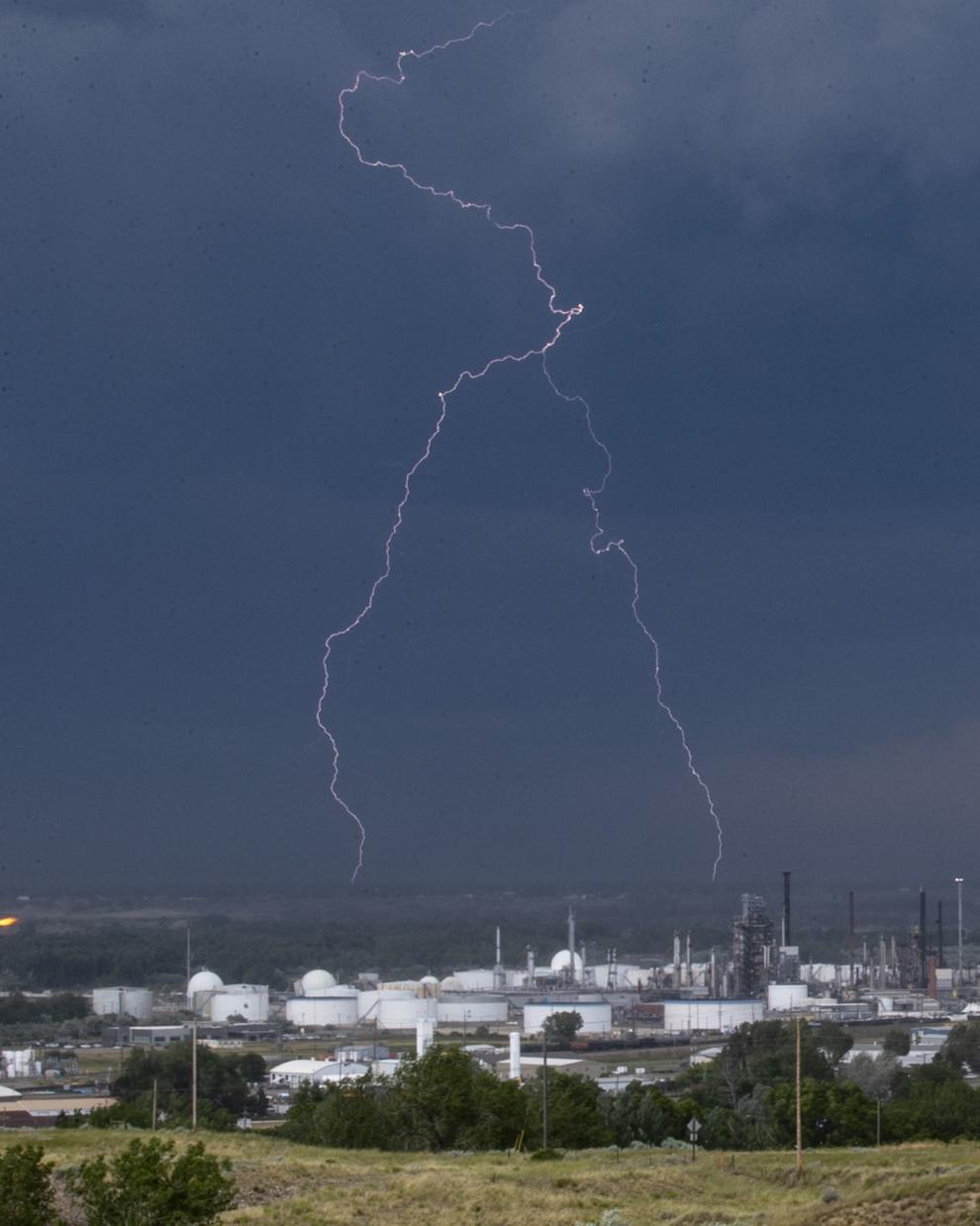 Northeast Montana saw extremely strong wind gusts. At the Malta airport a gust of 89 mph was recorded, Avery said.  
Wind and hail damage was reported across Central and Eastern Montana following Tuesday's storms, said Billings-based NWS meteorologist Joe Lester. 
About 13 miles east of Judith Gap wind toppled grain bins and there was some crop damage reports across Wheatland County, he said.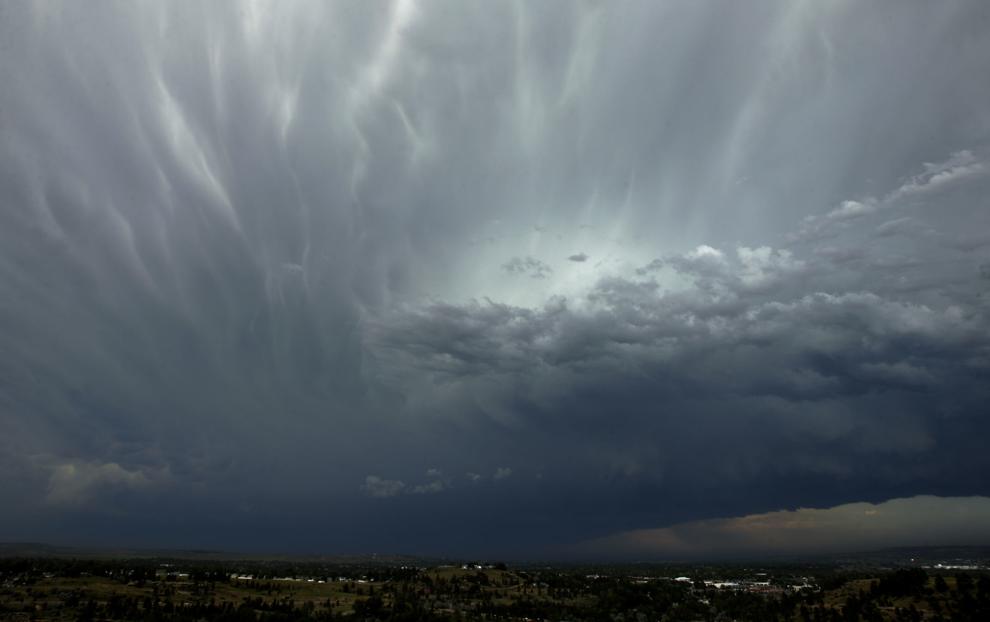 Hail ranging from 1 to 2 inches in size was reported across much of Eastern Montana.
Tennis ball-sized hail was reported about 18 miles southwest of Roundup, Lester said. It was the largest report the office received from Tuesday storms.
Billings didn't get hit quite as hard but still suffered some storm damage, Lester said.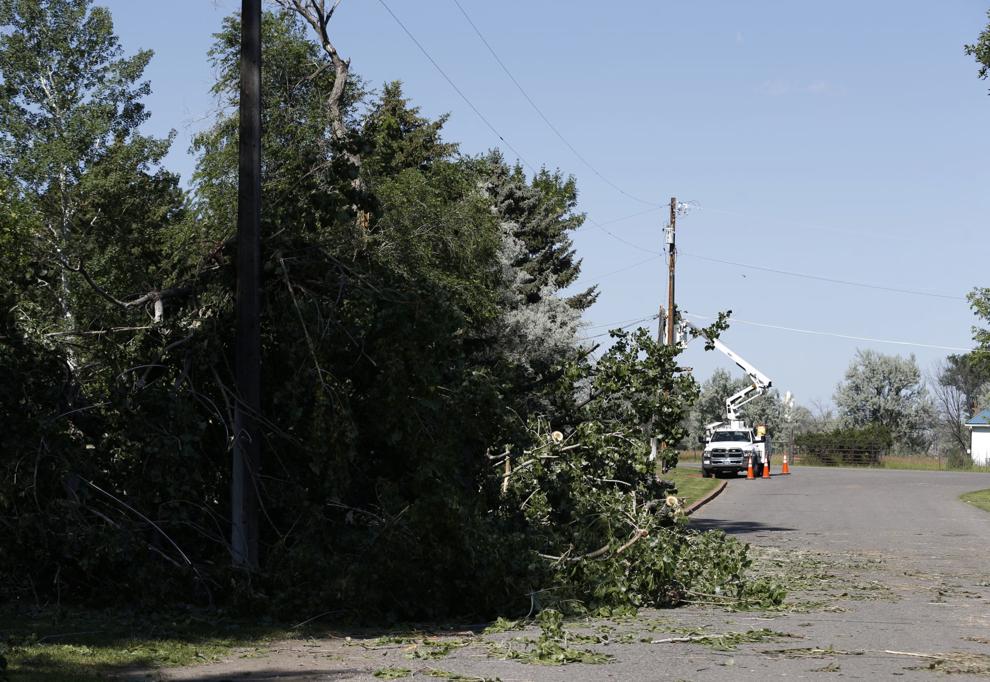 At the KOA campgrounds, several trees fell and some power lines downed causing a power outage that lasted for about 8 hours, said KOA owner Cody Linde.
About 25 trees fell on the campground after a microburst swept through at about 4:30 p.m. on Tuesday, he said.
No one was hurt and no RVs were extensively damaged. NorthWestern Energy repaired some downed power poles, and power was restored just before midnight, Linde said.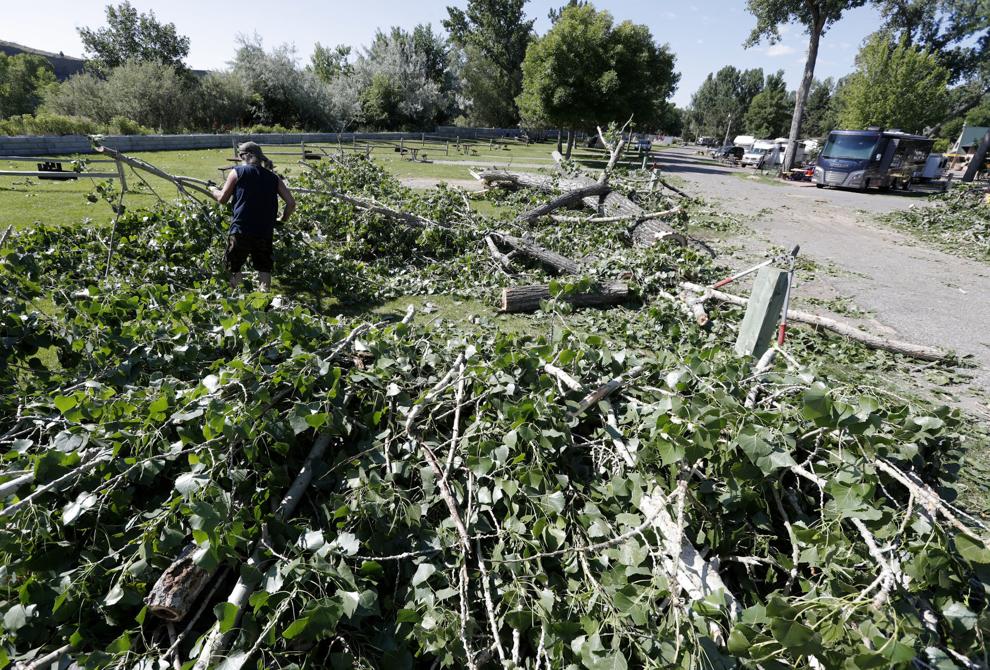 "It's going to take several days to clean up," he said. 
The severe weather on Tuesday was pretty typical as Montana enters its severe weather season, Lester said.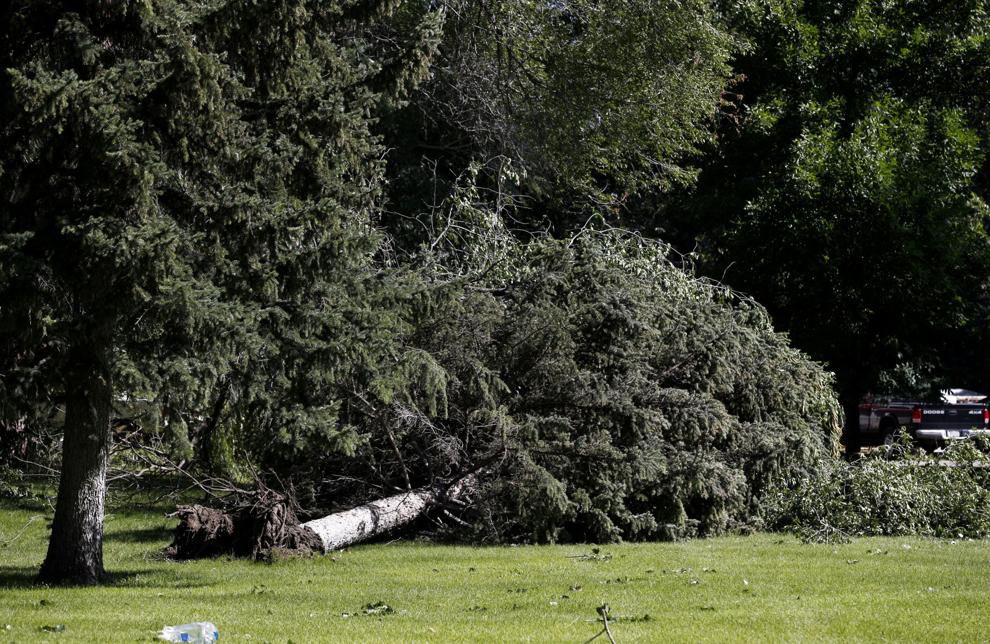 "It was an extremely typical severe weather day," Lester said. "As we move into mid-July we start thinking more about fires." 
The weather should quiet down for the remainder of the week. Billings should see dry temperatures in the high 80s and low 90s. Sunday is forecast to reach 97 degrees.