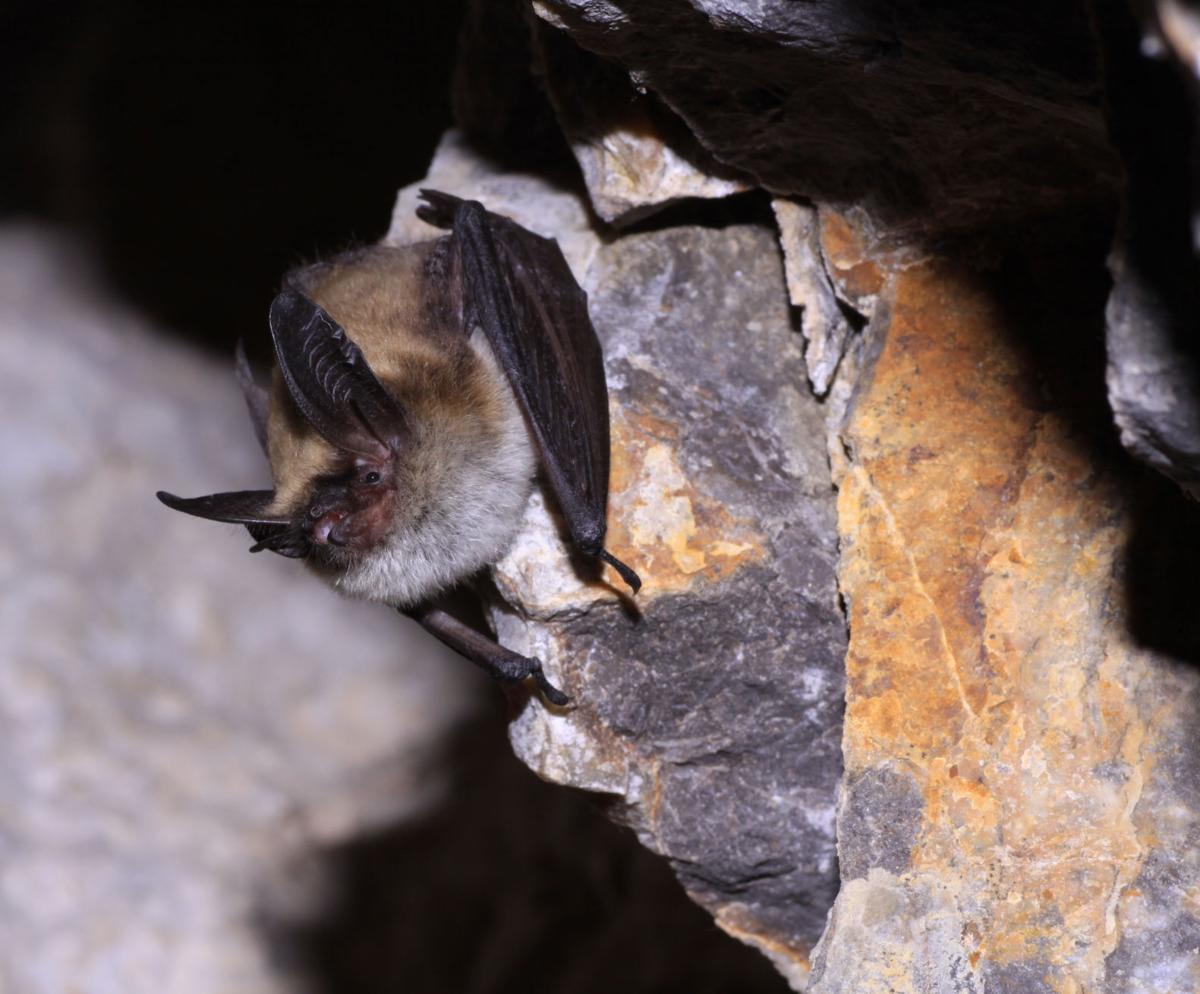 Eight people in Madison County have undergone precautionary treatments for rabies after they or family members came into contact with bats recently, but health officials aren't sure if anyone was actually bitten.
In three separate incidents, two of the bats exposed to people were found dead and another swooped down on someone. One of the dead animals tested positive for the viral disease, Melissa Brummell, a registered nurse for the Madison County Health Department, said Monday.
Brummell said she wasn't sure whether the cases over the past three weeks are due to an increase in exposure incidents or people being more aware of bats and rabies given education efforts the county has made.
And, she said, "I know of no bat biting for sure." That's because bat bites are so small, they can't always be detected.
So all eight people involved in three separate incidents recently underwent precautionary treatments to prevent infection, she said.
State officials say there have been 42 exposures to bats in all of Montana this year through Aug. 10 that resulted in precautionary treatments. There have been two bat exposures in Butte-Silver Bow, both in area cabins, county health officials say.
The good news these days is that rabies treatments don't have to be the horror stories they used to be, when multiple injections in the abdomen were made with large needles.
Today, people can receive one dose of rabies immunoglobulin and then three shots in the arm muscles — similar to flu shots — over a 14-day period.
The bad news is the cost. It can vary because the new regimen is based somewhat on a person's weight.
But according to the Montana Department of Public Health and Human Services, the average cost of the medicine alone is $10,748 per person.
The treatments are recommended after exposures because if the rabies infection sets in, the result is almost always fatal. The last time rabies was diagnosed in a human in Montana was 1997, state officials say.
In one of the recent exposure cases in Madison County, Brummell said, a dead bat was found just outside a house and all five members of a family who had slept there overnight underwent treatments as a precaution.
In another case, a dead bat was found inside a house and the two people who lived there were treated. The third recent case involved a bat swooping down and touching a person, although Brummell isn't sure if a bite actually occurred.
"You can't always see or feel a bat bite, they are so little," she said.
Animals carry rabies in their saliva and usually transmit it to other animals or humans through bites or scratches. But it can also be spread if saliva comes into contact with eyes, noses or mouths.
Karen Sullivan, Butte-Silver Bow's health director, said in recent column in The Montana Standard that nurses in her department spent dozens of hours in July on rabies exposure cases.
There were 12 new dog bites, she wrote, follow-up work related to 16 dog and cat bites, exposure to bats at two area cabins and a Butte teenager who was bitten by an otter while swimming in a river.
There has been no alarming spike in bat exposures, Sullivan said Monday, but health officials err on the side of caution in those cases.
"With bats, they could bite you but you wouldn't necessarily know it," she said. "That's why we refer to those cases as exposure. So precautionary treatment is always recommended."
According to state health officials, there have been 116 rabies treatment recommendations related to exposures to all animals in Montana this year through Aug. 10. That is down from 153 for the same period last year, but there are always delays in reporting.
There is usually an increase in bat activity in Montana starting at the beginning of July, they say, generally lasting into September or October.