Residents south of Helena evacuated Thursday due to the Holmes Gulch fire were allowed to return home Friday evening.
The announcement came at a community meeting at the Montana City fire station Friday. Fire officials and Jefferson County Sheriff Craig Doolittle said that evacuees from Holmes and Martinez gulches may return home, but will remain under a pre-evacuation advisory.
"We had a good day, as you guys can see there's not a lot of smoke, things are looking really good and still a lot of work to get done up there," said incident commander Dave Hamilton with the Montana Department of Natural Resources and Conservation.
About 150 people attended the community meeting in Montana City Friday. Hamilton told the crowd that he was confident moving forward, detailing firefighting that went on throughout the day. That included 100-200 spot fires that crews worked to contain, he said, although fire activity was considered minimal throughout Thursday night and Friday.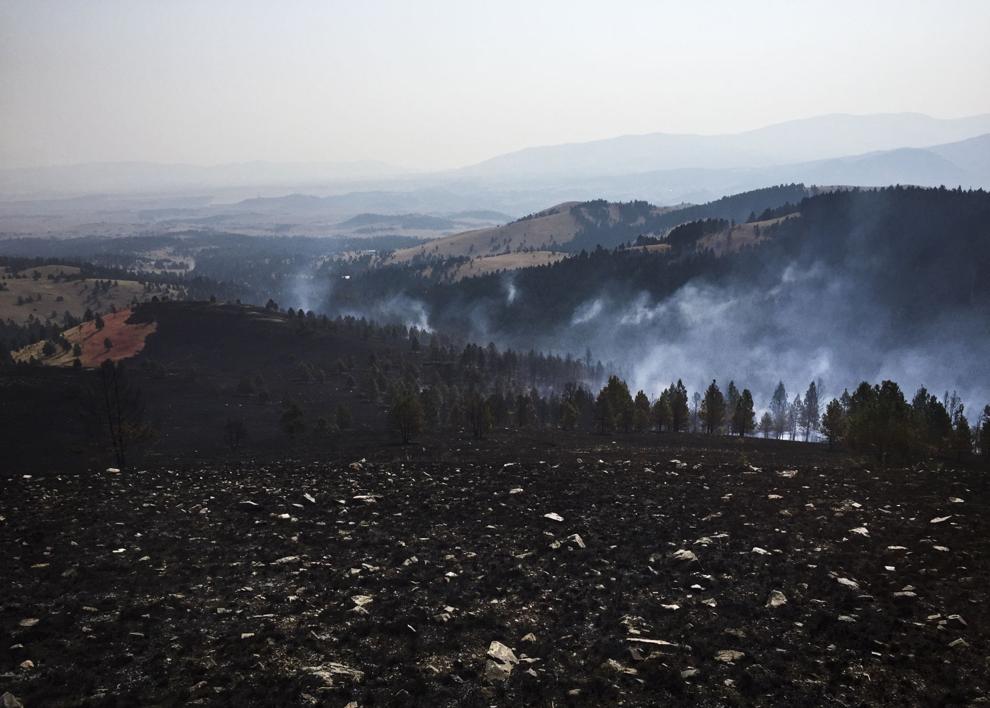 Thursday's initial evacuation included 74 residences 2-3 miles south of Helena. All existing pre-evacuation warnings for Jackson Creek remain in effect while Holmes Gulch, Martinez Gulch, Mule Trail, Doe Mountain, Timber Lane and Saturn Drive move into pre-evacuation, Doolittle said.
Residents in Martinez Gulch and Holmes Gulch up to Mule Trail may come and go as needed. Residents on Mule Trail and above must travel around to Davis Gulch and enter through Tucker Gulch, he said.
Questions or concerns from residents returning home can go to deputies continuing to patrol the area or calling 225-4475, Doolittle said.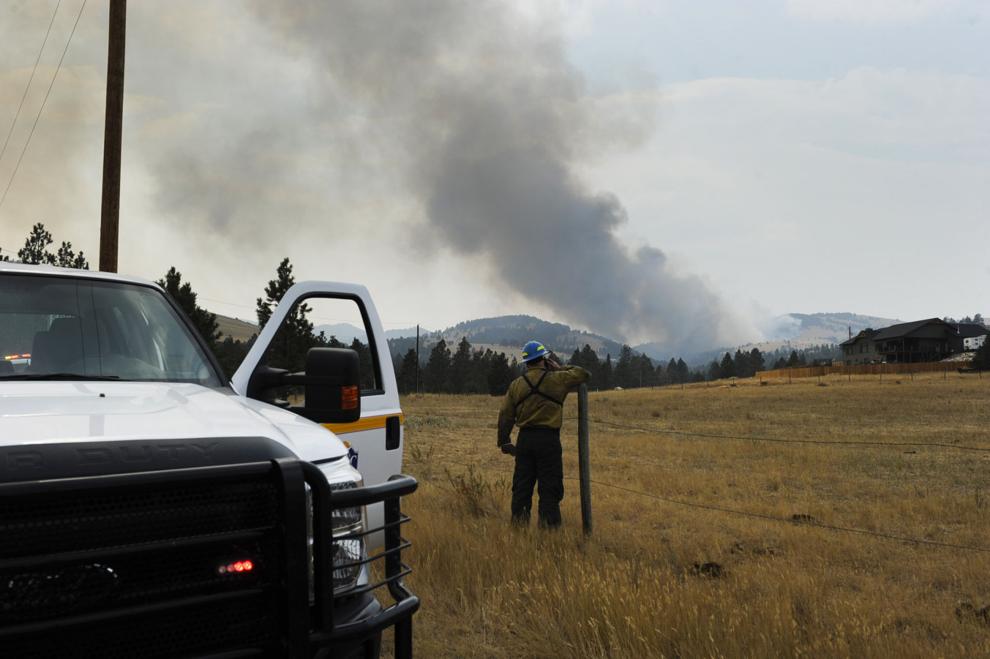 The areas remain closed to the general public and trail closures remain in effect on Mount Ascension.
Hamilton, who took command of the fire with DNRC's county assist team early Friday, said most of the good firefighting work took place Thursday which kept the bulk of the fire mostly in place. He thanked evacuees for their patience through Friday while crews continued to operate.
Firefighters were pulled out Thursday evening over concerns about high winds and falling trees, he said.
Initial estimates Thursday put the fire as large as 300 acres – a size that was downgrade to 76 acres after aerial observations. It increased slightly to 110 acres on Friday with 145 personnel working on the fire. It was considered 35 percent contained.
DNRC crews will not leave until they are sure the fire could withstand a 40 mile per hour wind without blowing up again, Hamilton said, estimating that would likely take another day or two.
Hotter and drier conditions are forecast on Saturday with a small chance of thunderstorms.
Reporter Tom Kuglin can be reached at 447-4076 @IR_TomKuglin