In a daylong hearing Monday, a former Eastern Montana police officer denied the sexual assault allegation that led to his firing nearly four years ago.
The move inched closer to conclusion a legal battle between the town of Columbus and former officer Paul Caraway.
The police commission still must rule on Caraway's request for reinstatement and back pay.
Caraway was fired in November 2015 after a dispatcher accused him of twice exposing himself to her and once forcing her to touch his penis. He has since lost a lawsuit against the town and its now-retired police chief.
Caraway's lawyer, Michael San Souci, of Bozeman, cast the hearing as Caraway's long-awaited day in court. He said his client's accuser instigated all conversations the two had that were sexual in nature.
Caraway denied the allegations against him. 
"They are all 100% false," he said. "None of them are true."
Caraway spoke about suffering through depression after his firing. He said the publicity also affected his family, friends, and wife, who sat through the hearing with him.
You have free articles remaining.
He admitted to making comments others might find sexual but said the dispatch center was full of that sort of humor, pointing to the time one woman hid condoms in a package of M&M's that a man was eating.
"There was always jokes like that," he said.
The city, represented by Billings attorney Adam Tunning, said it was hardly Caraway's first day in court, noting that Caraway had lost his wrongful discharge lawsuit and appeal. The final ruling, from the Ninth U.S. Circuit Court of Appeals, came in May.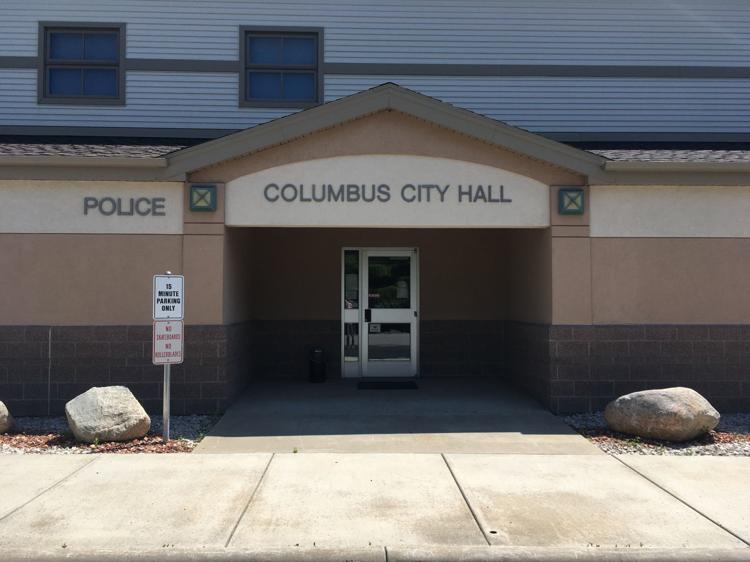 "We feel strongly that his conduct acts as a waiver to any sort of relief that the police commission could grant," Tunning said.
When Tunning asked Caraway about one comment he was reported to have made to a woman while in the weight room — "Rack your weights, weigh your rack," — Caraway said he did not believe it was sexual. He said he was merely reading backward in mirrors on the opposite wall a sign that read, "Rack your weights."
Before the city fired Caraway, it asked the Division of Criminal Investigation to review the matter for possible criminal charges. A prosecutor with the Montana Attorney General's Office said he could not file charges and that both Caraway and the dispatcher had "credibility issues."
The city is still defending itself in a lawsuit by the woman who accused Caraway of sexual assault and said the town was not quick enough in dismissing him.