CROW AGENCY — Clashes between the new and ousted administration on the Crow Agency continued when a group of men broke in to the Water Resources Department in Crow Agency late Friday afternoon.
The purpose of the break-in is speculation, but a large group of passersby filmed the almost two-hour long ordeal, beginning around 2:30 p.m. at the building on 316 Araopush Rd.
Disputes are between supporters of Chairman Alvin "A.J." Not Afraid, who was voted out of office in a recall election on Jan. 19, and supporters of Chairman Carlson "Duke" Goes Ahead, who won the recall election by majority vote.
Supporters of Not Afraid maintain the election was invalid and he is still the acting chairman. The Crow Legislature has formally recognized Goes Ahead as chairman.  
Friday, according to witness accounts and several Facebook videos, a group of men set up concrete barriers around the entrances of the Water Resources Building, and attempted to enter the facility.
Amber Oldhorn filmed the situation on Facebook Live, and said she began filming when she saw the group of men approach the entrance of the building.
It's unclear who the men were, or what their motivation was.
You have free articles remaining.
Supporters of Goes Ahead, including Goes Ahead and Shawn Backbone, the recently elected secretary, had been waiting at the entrance and wouldn't let them pass, said Thomas Blackbear, security personnel for Goes Ahead, who was there Friday.
Several men instead ran around the side of the building and broke down a side door, entering the building. According to Blackbear the men were looking for computers and documents that had been stored in the building, but he said they were cleared out a few days prior.
Police arrived shortly after, and the confrontation calmed down. At least one man was arrested on the scene, according to the Facebook video, but witnesses and Blackbear said up to four have been arrested. The Bureau of Indian Affairs has not confirmed arrests.
On Friday afternoon, First Interstate Bank also petitioned the U.S. District Court to interplead funds in the Crow Tribe accounts, effectively placing the accounts in the care of the federal courts, until the chairmanship was resolved.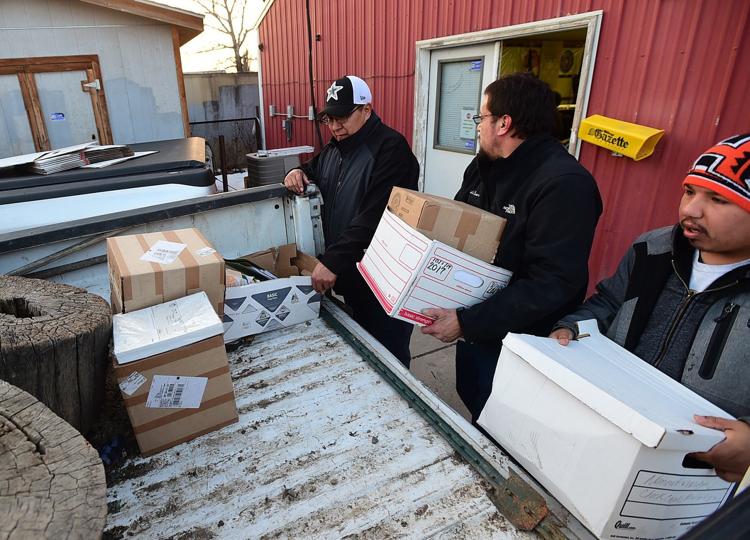 Tuesday, supporters of the Goes Ahead administration collected financial documents from the tribe's finance office, following accusations by Goes Ahead that Not Afraid has been mismanaging tribal finances.
According to Goes Ahead, the tribe's bank accounts have been frozen since Monday.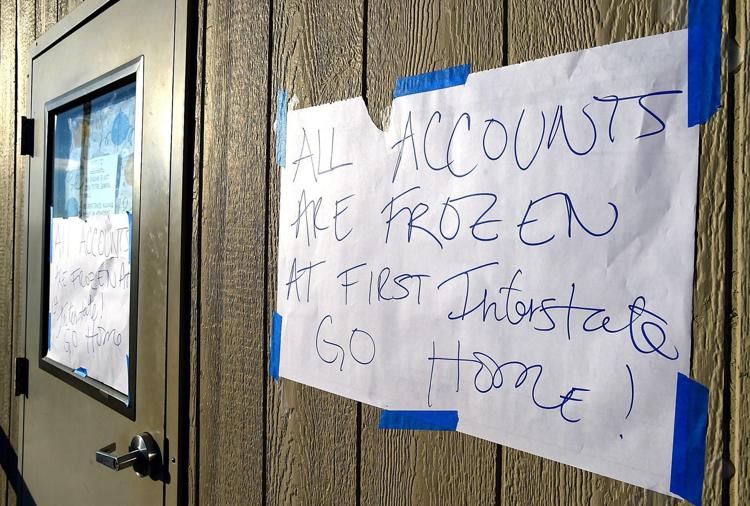 Two executive orders were released on Facebook Friday, declaring a state of emergency. The executive order was signed by Not Afraid, citing criminal syndication and incitement to mob as a risk to the sovereign nation. The order also enacted a curfew from 9 p.m. to 6 a.m.
After 9 p.m. Friday, no one seemed to be following the curfew, Blackbear said Saturday morning. People were outside and driving around, he said, adding that no one appeared to be enforcing the curfew either.