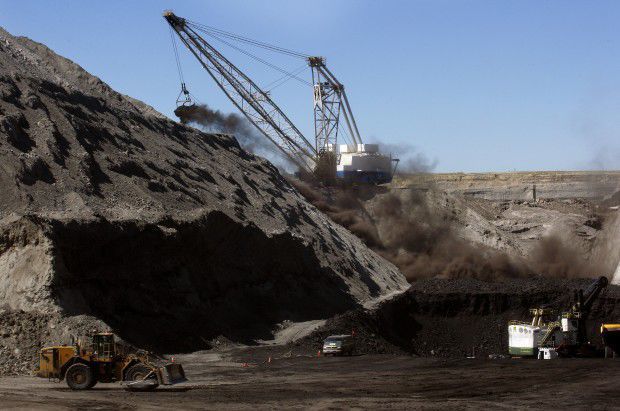 A federal bankruptcy court approved the final sale agreement struck between bankrupt coal operator Cloud Peak Energy and an out-of-state company, Navajo Transitional Energy Company (NTEC), for three Powder River Basin coal mines on Thursday.
The incoming company hopes to finalize the ownership transition at the mines by the middle of October, according to statements made by NTEC. It plans to keep current workers employed at the mines, and make the change in hands "seamless."
"We are pleased to have this final order approved and look forward to assuming operations in Montana and Wyoming in mid-October," said Clark Moseley, chief executive officer of NTEC. "As a company we have a solid record of returning mines to profitability and doing so as an industry leader in safety and reclamation."
Though the court approved an initial purchase agreement on Aug. 19, the decision rendered Thursday by the U.S. District Court of Delaware endorsed revised sales terms between both companies.
NTEC formed as a tribal enterprise in 2013 when the Navajo Nation acquired nearby coal facilities from BHP Billiton near Farmington, New Mexico. NTEC was established to take ownership of the new investments. But the company contracts the operation of the coal mine out to a subsidiary of North American Coal Company called Bisti Fuels Company. The Navajo Mine provides coal to the nearby Four Corners Power Plant, which is set to retire in 2031.
Cloud Peak, a Wyoming-based company, filed for bankruptcy in May. Coal companies in the red and unable to repay mounting debts can auction off assets after filing for bankruptcy, often bestowing new ownership to mines in an effort to keep up coal production.
Unlike two neighboring mines in the basin owned by Blackjewel, Cloud Peak continued operating its two mines in Wyoming — Cordero Rojo and Antelope — in addition to its Spring Creek mine in Montana, throughout bankruptcy proceedings.
NTEC will make a $15.7 million cash payment for the three mines, in addition to a $40 million second lien promissory note and payment of royalties for coal produced over the next five years. The coal company will also assume $94 million in pre- and post-petition taxes.
A closing date has not been announced.
Be the first to know
Get local news delivered to your inbox!