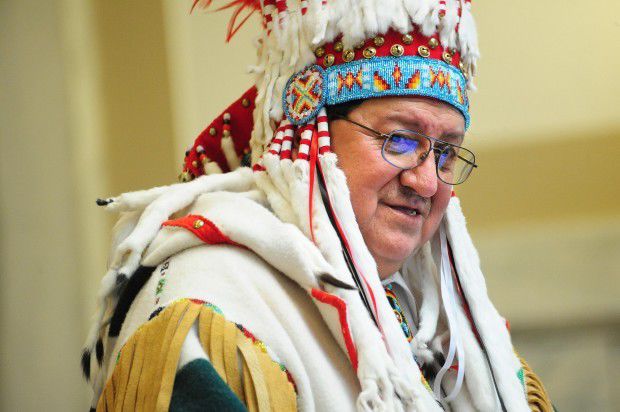 Former Blackfeet Tribal Chairman Willie Andrew Sharp, who has been charged with stealing federal money from the Head Start Program, pleaded not guilty to charges in an indictment today, U.S. Attorney Kurt Alme said in a press release.
Sharp, 65, of Browning, pleaded not guilty to theft from an Indian tribal government receiving federal funding and to wire fraud as charged.
Sharp appeared for arraignment before U.S. Magistrate Judge John T. Johnston in Great Falls. Johnston released Sharp pending trial.
You have free articles remaining.
The case is assigned to U.S. District Judge Brian M. Morris.
Sharp faces a maximum 20 years in prison, a $250,000 fine and three years of supervised release on the most serious charge. The indictment also is seeking a criminal forfeiture money judgment of $38,711 from Sharp.
The indictment alleges that Sharp, while chairman of the Blackfeet Tribe, ultimately oversaw the Head Start Program and approved and ensured others approved overtime at the Blackfeet Head Start Program, knowing that the overtime was false, Alme said.
In total, several people at the Blackfeet Head Start Program, including Sharp's wife, Denise L. Sharp, claimed more than 7,800 hours in overtime and received more than $232,000 in federal funds from the program in a 15-month time period, starting in about April 2013, Alme said. Denise Sharp pleaded guilty earlier to charges in the case and is awaiting sentencing.
Assistant U.S. Attorney Ryan Weldon is prosecuting the case, which was investigated by the FBI.