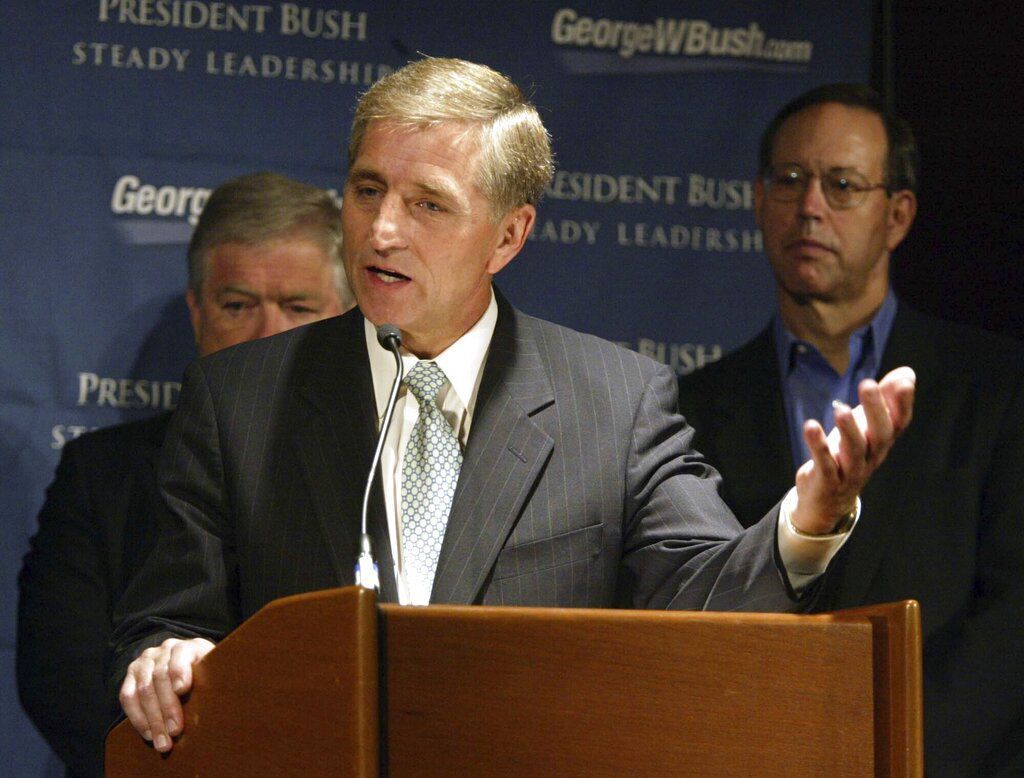 Former Montana governor and Republican National Committee Chair Marc Racicot on Tuesday said he would not vote for President Donald Trump, citing Trump's character as fault enough to vote for Democrat challenger Joe Biden on Nov. 3.
Racicot, 72, shared the revelation in an interview with Brian Kahn, host of Home Ground, broadcast Tuesday evening on Yellowstone Public Radio. He offered up no specific praise for former Vice President Biden, but spoke of qualities such as patience, decency and openness to contrary opinion, qualities Racicot suggested are absent in the Trump administration, as the reason for voting against the Republican president.
"I regret that I will cause consternation perhaps in some corners, but even as a Republican, I will not be supporting Donald Trump for president, and I will not be voting for him," Racicot said. "That means I will be voting for Joe Biden for president. … I'm not going to march lockstep with him every step of the way or with the administration. I'll have disagreements, I'm certain. But the content of a man's character or a woman's character to serve in that capacity is more important than any other issue that I have to consider as a matter of conscience."
Racicot did not cite any specific examples. However, a recently-released portion of a book by Bob Woodward showed Trump misled the public about the severity of COVID-19. The president has been accused of sexual misconduct by at least 26 women since the 1970s; he denies many accusations. A New York Times investigation showed he reduced his tax bill with "questionable measures," paid no income taxes at all in 10 of the previous 15 years," and yet portrayed himself as a successful businessman in his bid for president. 
Racicot is not the only Montana Republican to reject the Trump-bearing GOP. In July, former Secretary of State and state Senate President Bob Brown penned a guest column in the Missoulian, his own "Declaration of independence from the Republican Party."
"For over 70 years, I've considered myself a Republican," Brown wrote. "But after watching Trump's consistently ignorant and irresponsible leadership, I've concluded that in good conscience, I can't remain a member of the party he has taken over."
Racicot served two terms as Montana's governor, elected in 1992 and again 1996. He stepped into the national spotlight alongside George W. Bush during the then-Texas governor's 2000 presidential run and became a key voice on Bush's behalf during of the Florida recount fiasco.
Tuesday's interview with Kahn touched on Racicot's early political career, money in politics and his views on the state attorney general's office, which he also occupied prior to his election as governor. Racicot used 1968, following the assassinations of Martin Luther King, Jr. and Robert F. Kennedy, as a pinpoint in time in which he last remembered such a frayed societal fabric. 
This year, Racicot said, the presidency has threatened the Republic.
"I think that our form of government, and therefore life and decision-making, is at risk because we simply have moved away from the fundamental operational dynamics of how to go about governing ourselves," Racicot said.
While perhaps more sharp in his concerns during Tuesday's interview, Racicot penned a similar call in 2016 in an op-ed published in the Washington Post under the headline, "Americans can choose better than Trump."
"In 2016 I made it very plain, in July … I couldn't vest my confidence in Donald Trump," he said Tuesday. "And I don't intend to vest that confidence in Donald Trump today because I have even more grave doubts than I did in 2016."