For two years, former interim Gardiner School District Superintendent Randy Russell rented a plot of land just north of town and lived in a canvas tent with his wife.
During the winter, vacation rentals in Gardiner start to free up, and prices go down. So Russell rented in the winter and tented in the summer.
Russell's large canvas tent is quite homey.
"It's not like I'm roughing it," he said.
In the middle of August, Russell left his canvas tent and moved to Billings to be an assistant principal at West High School.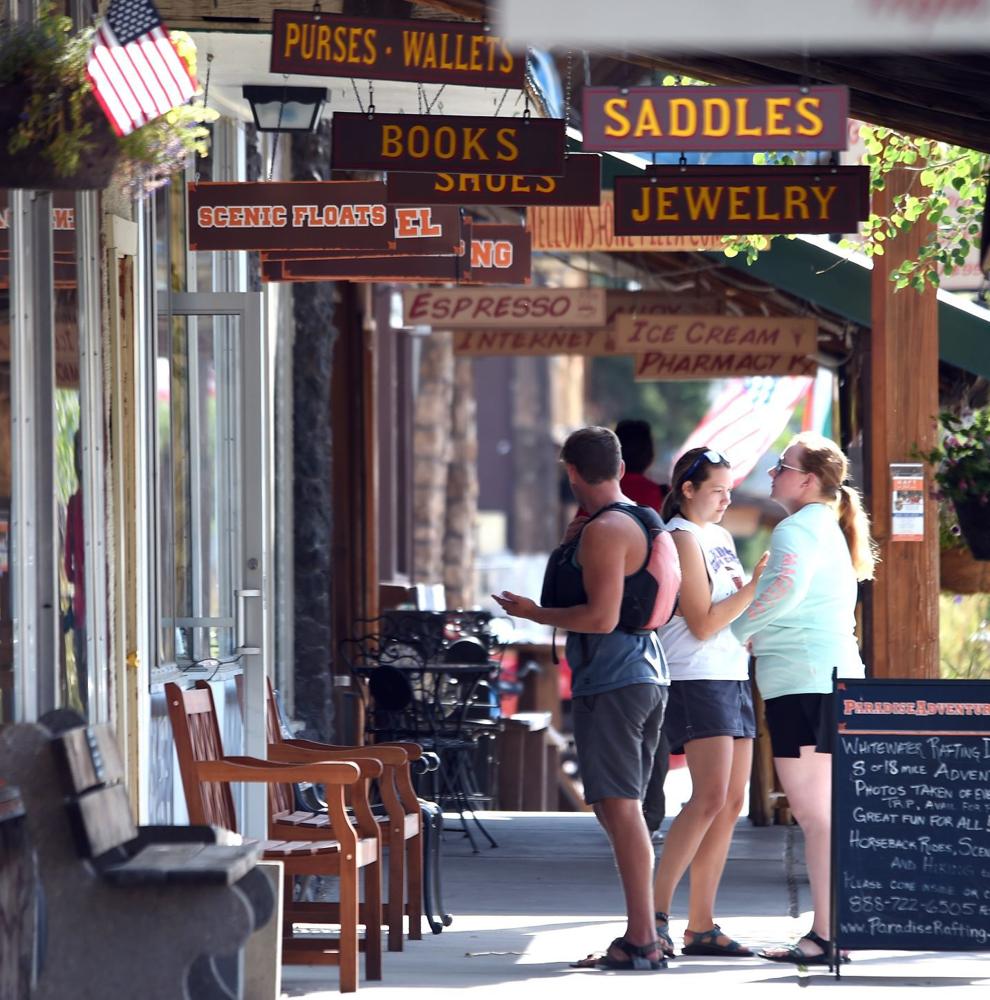 "I lived in a tent because I couldn't afford to rent a place when I came to Gardiner," he said.
His living situation is not uncommon in Gardiner, even for working professionals. Many in the area have had to embrace alternative living like tents, RVs or dorm-style living.
"Unless the companies own housing, all their workers live in tents," he said.
The tourist-filled gateway community has been facing a housing shortage for years with little room to build so close to Yellowstone National Park. Vacation rentals and constant pressure from the tourist industry are exacerbating the shortage. Businesses are struggling to attract workers and locals are forced out of the town. Now the community is struggling to come up with a solution to the housing crisis.
Vacation rentals and housing shortages
The town of almost 900 residents sees tens of thousands of tourists filter through to Yellowstone National Park.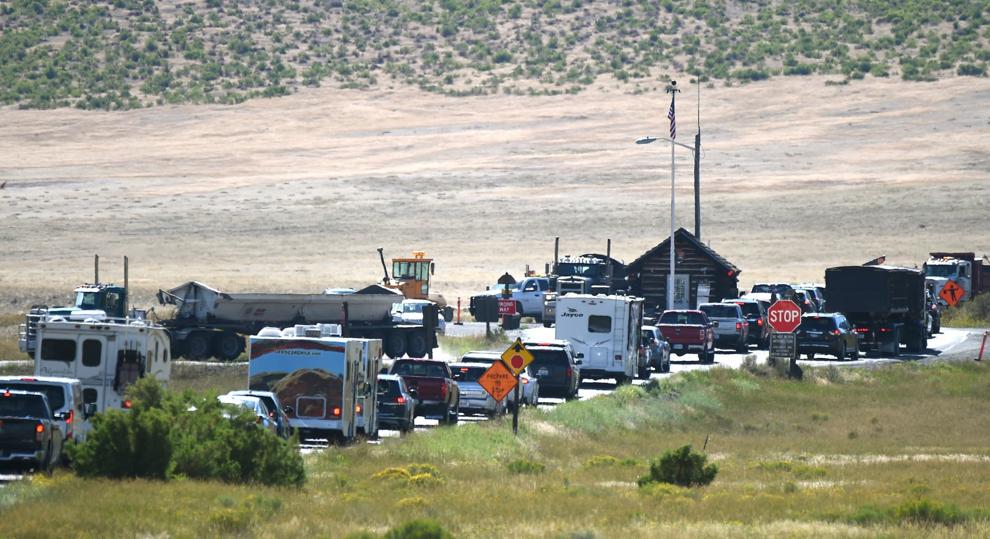 Last year more than 4 million people visited; this January to July nearly half a million people have visited the North Entrance nestled aside Gardiner, according to park statistics.
For decades the town has relied on the booming tourism industry.
Vacation rentals have always been a lucrative endeavor, but the number of rentals — and their prices — have skyrocketed since the introduction of online rental services like Airbnb in 2008 and Vacation Rental by Owner (VRBO) in 1995.
Now, the town is grappling with how to handle short-term rentals amid a permanent housing crunch.
Spokesperson Francesca Faris said VRBO doesn't share numbers of listings. But, a search by a Billings Gazette reporter for available rooms during the month of August brought up 242 rentals — that's not including those already rented. Prices averaged at $275 a night. For perspective, there were 66 VRBO listings in Billings during the same time frame when a reporter searched.
Airbnb had 124 listed rentals for the Gardiner area, averaging at $206. The average nightly price in Billings is $74 for 217 listings, and $146 in Bozeman. Red Lodge averaged just $3 more than Gardiner and had 172 listings.
There are 606 "housing units" in Gardiner, according to data compiled by the U.S. Census Bureau. Airbnb and VRBO listings combined would account for about 360 houses or cabins, barring a margin of error for single rooms within houses, tents and campers, or rentals double-listed.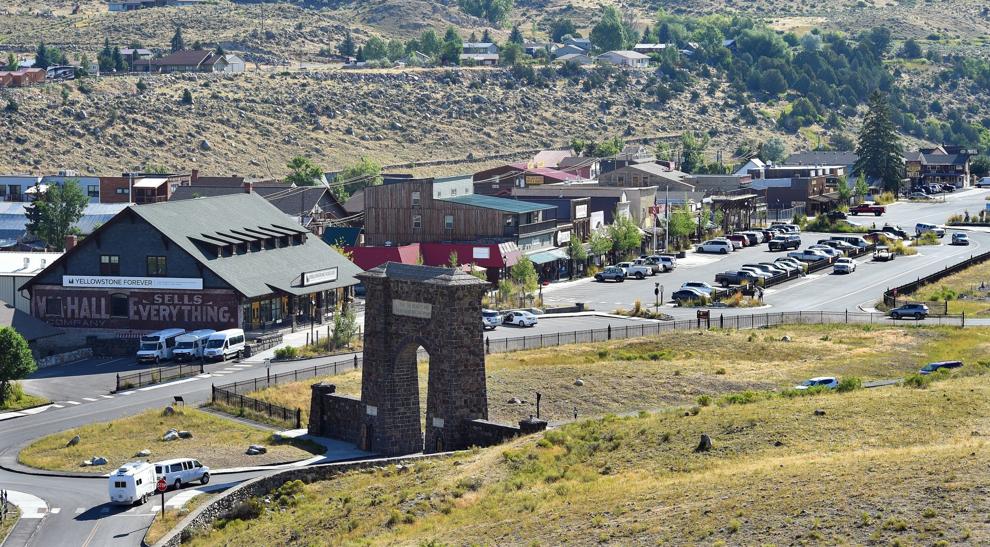 Resident satisfaction from 2018 data compared to the 2013 survey was down 13%, too, according to ITRR.
Houses or apartments used for vacation rentals instead of long-term housing is compounded by the fact that Gardiner is topographically challenged for new development.
There aren't many places that would accommodate a bigger development of affordable multi-unit dwellings. Soon, the best option will be to grow up, said Mike Inman, director of the Park County Planning Department.
The town borders a national park, state and federal land, and is nestled in the mountains — making it difficult to develop.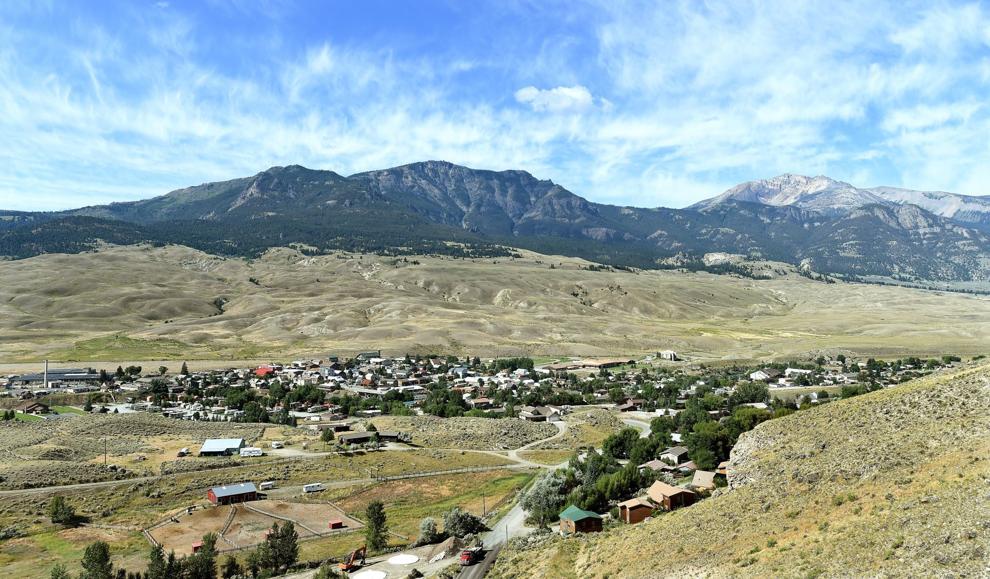 "Once you head out of town to the north, you very quickly wind up with large-parcel ownership. Until they decide they're willing to part with property, there really is no place to go," Realtor Mike Wojdylak said.
Housing put on the market is typically extremely expensive, said Wojdylak, who is also the president of the Park County Board of Realtors.
"You'd have to go back to 2015 to find anything less than $200,000," he said.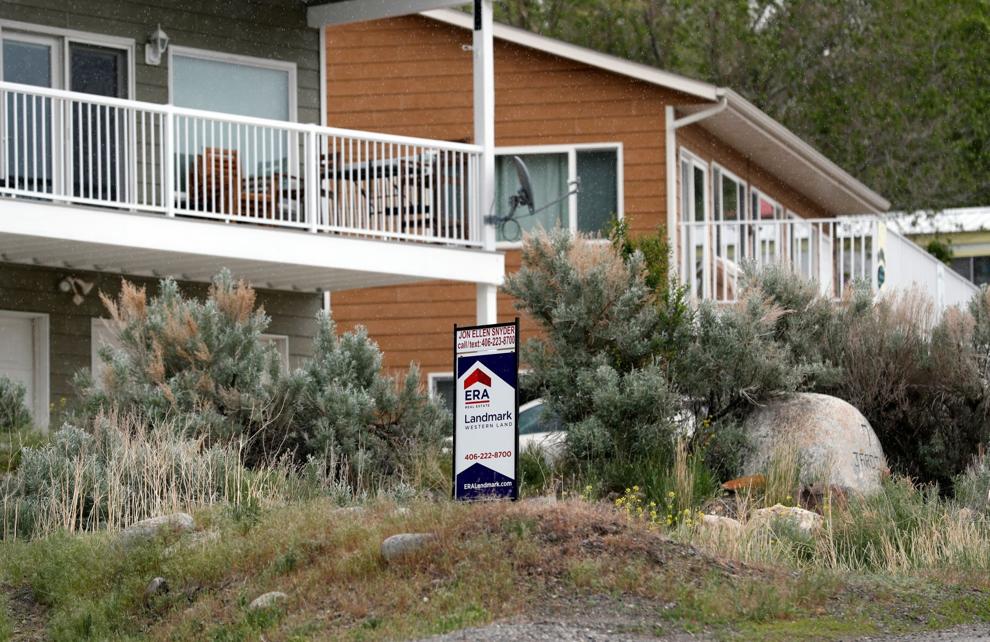 In 2019 the median home in Gardiner is priced at more than $320,000 for a standard three-bedroom home, he said.
Often, homes sell for a much higher price.
"Last year in 2018, in my book what was nothing more than a shed sold for $162,000," he said.
As the shortage continues, prices rise. Locals who aren't grandfathered into housing are struggling to afford to buy homes or find rentals.
Some move to a bedroom community about 30 miles away in Paradise Valley. Some live in Livingston and commute.
"We really wanted to buy a home. It's stressful because we always felt like, 'What if something happens and we lose our housing?'" said Neala Siegle, the executive director for the Gardiner Chamber of Commerce.
"After two years of (renting) here it became clear we couldn't afford it. We live 40 minutes away in Emigrant," Siegle said of her and her husband. They have lived in the Gardiner area for five years.
"There are no locals who can move there on that income," Wojdylak said.
No regulation
The unincorporated town can do very little on its own to regulate or influence development and housing. Park County is the governing body, but it doesn't require building codes or zoning regulations, Inman said.
"We do require septic permits. Outside of septic permits and rural addresses we don't always know what development is taking place," he said.
Turning homes into rentals isn't regulated either, he said.
Park County doesn't require vacation rentals to be registered countywide, or track them beyond licensing through the county health department. That later goes to the Montana Department of Health and Human Services. The health department may inspect rentals and hold them to similar standards as traditional lodgings.
But, Inman thought those numbers might not be entirely accurate because, "people are still doing it without being licensed."
Siegle believed that was because people aren't aware of the rental laws.
Airbnb does pay the same bed tax to the Montana Department of Revenue as hotels do, spokeswoman Laura Rillos said.
The Gardiner Chamber of Commerce tries to survey and collect a list of available rentals, but the always-changing rentals are hard to keep track of and fully list on the yearly survey, Siegle said.
"It is a little bit difficult with so many people being able to sign up on VRBO and Airbnb," she said. "And now with the housing situation, it's kind of critical for someone to be tracking it."
The chamber counted 87 vacation rentals, totaling 231 rooms for rent, although Siegle wasn't confident that number was 100% accurate. A study conducted by Successful Gardiner, a coalition of various organizations, including the MSU Extension, Future West, and Park County Planning Department, identified 120 listings within the city proper.
A town divided
Community members want to address the housing problem, and regulating vacation rentals seems to be the easiest solution.
Some property sellers won't sell unless their interested buyer is a local.
Gardiner School principal Mike Baer said the folks who sold him his house undercut the value so his family could have a place to live. He's still shocked someone was willing to give up at least $200,000 for his family. Before that, Baer, his wife and two kids lived in a walk-out basement, and then a trailer.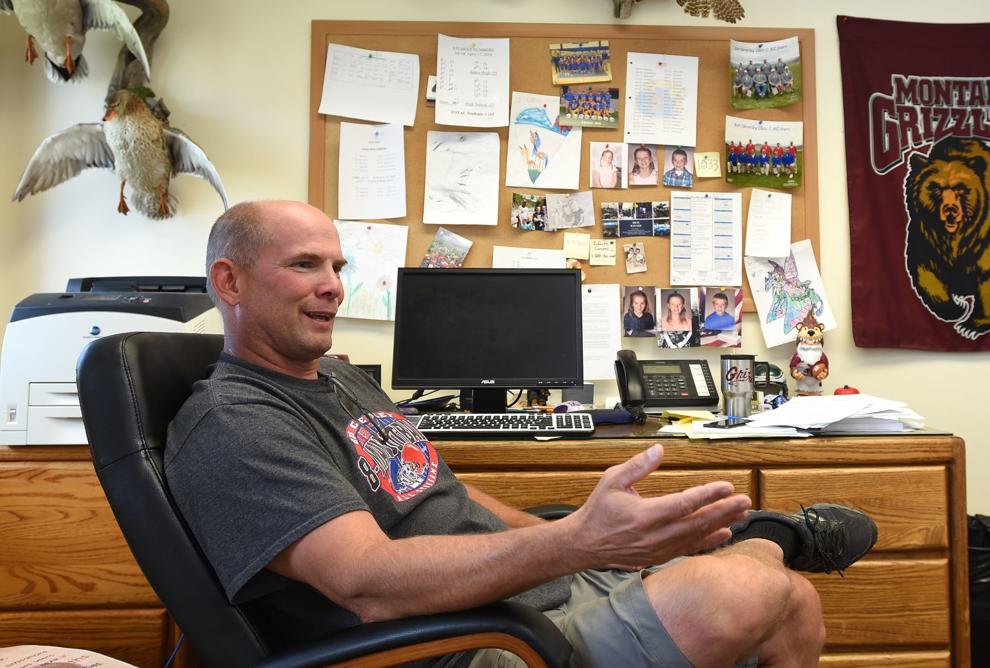 Other sellers write it into the lease that the home can't be used as a short-term rental. Wojdylak said those deed "conditions" are rarely enforced or enforceable.
The county hasn't formally stepped in to regulate rentals, but has been working with local committees and groups to help educated community members about the town's options, Inman said.
That could mean asking the county to take a firmer hold on zoning and regulating, or creating a separate zoning district for Gardiner.
Two out of three votes by county commissioners are needed to create a zoning district. Inman isn't sure that would happen.
"Our county commissioners have never done that. They recently adopted a zoning district to regulate the signs. That's the first county initiative probably since the '70s," he said. That was passed in January, and limited signage on U.S. Highway 89.
That has prompted Gardiner to weigh options of incorporation rather than have the county involved in regulatory oversight, Inman said.
Incorporation has been discussed before, but has made a resurgence this year. Several community meetings were held at the beginning of the year to help educate citizens.
Those were put on by Successful Gardiner, a coalition with various stakeholders, and in partnership with the MSU Extension, Future West and the county.
Schalene Darr, vice president of the Greater Gardiner Community Council, also sat on the board of Successful Gardiner, who later published a community profile on Gardiner addressing the scope of the housing issue. Those meetings were productive, but showed the divide between those who would want a municipality and those who are thriving without one.
"Some of the meetings were very divided, because you have those people that are making their money off of the vacation rentals who are not very happy about not making that money" if regulations were to pass, Darr said.
To incorporate, 300 registered voters, or two-thirds of the registered voters in the town, would have to sign a petition and take it to the county commissioners. After filing, the community votes.
"That was a big eye of contention because Gardiners are very opinionated, and we don't want that stuff going on," she said, referring to higher regulation, taxation and government.
But, she said, the conversation is worth having, and many are gung-ho for incorporation.
Some of the benefits of incorporating include the ability to adopt tailored regulations and ordinances against vacation rentals, attract low-income housing and make growth plans for the town. In its simplest form incorporation requires some form of government and enforcers.
"If you have some rule that they can't have a vacation rental there, and they change it to be a rental, what are the repercussions for that?" Darr said. "There are going to be a lot who say, 'I can do whatever I want.' How do you enforce that?"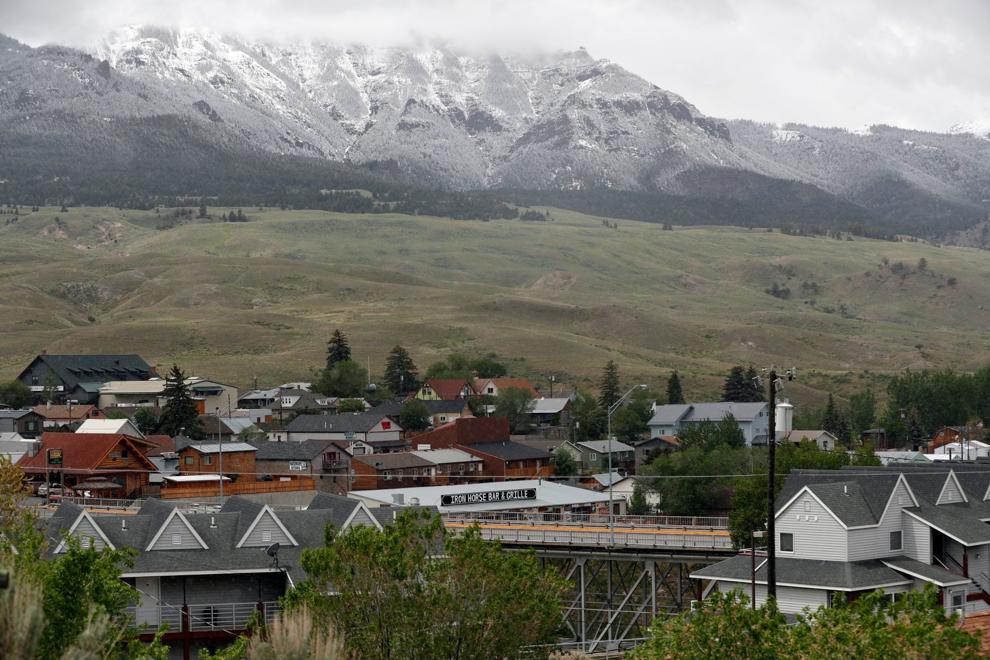 Creating those kind of ordinances would be tricky, Darr said, acknowledging that many people rely on income made from rentals.
"It would be very hard in my mind to draw a line of who can or can't have a rental," she said.
Skeptical about incorporation, Darr was equally concerned about continuing to have the county regulate the town. Gardiner will have to come to terms if it wants to continue to grow.
"If Gardiner can get ahead and plan they can maintain their size and integrity and character," said Inman, the county planning director. "But, I don't know if they'll be able to stop the pricing."