Despite voter fraud being exceedingly rare in Wyoming, the photo ID bill has gained major support in the Legislature. 
"I really do think the right deterrent can avoid bad behavior," said Sen. Pat Flowers, D-Belgrade.
The bill adds language to state law covering penalties for bringing firearms to schools with the intent of clarifying that expulsion is discre…
The bill would require any state relocation of wild bison, except on Indian reservations, to first receive approval from the county commission…
"This shows the drafters of the bill think the property of giant international corporations are more important than the property of Montana ci…
Both bills are carried by Rep. Brian Hoven, a Republican from Great Falls.
After the passage of major gun legislation earlier in the session, state lawmakers are continuing to attempt to change who can carry guns and …
House Bill 568 would limit dispensaries to one per 1,000 county residents with a cap of 10 dispensaries per county.
Committee chairman Sen. Keither Regier, R-Kalispell, said he believed the issue was limited geographically and the bill could set a poor precedent.
House Bill 427 is another run at previous legislation from Rep. John Fuller that the House voted down in late January.
Investigators questioning South Dakota's attorney general after a fatal car crash pressed him on how he did not realize he had struck a man an…
"This bill is probably the worst bill I've seen all session, if you want to know the truth of the matter," said Rep. Geraldine Custer, a Forsy…
Wyoming Rep. Liz Cheney didn't mince words when asked about Donald Trump on Wednesday, saying the former president shouldn't play a role in th…
The North Dakota House has passed two bills to legalize and tax recreational marijuana in the state. The legislation goes to the state Senate.
Senate Bill 266 empowers the state attorney general to force power plant businesses to make necessary repairs.
The bill ultimately failed to clear second reading in the House by a 44-56 vote.
All the Senate Republicans backed Senate Bill 100, while all Democrats opposed it in a 31-19 vote.
A Democratic priority this session, to boost high-speed internet infrastructure throughout the state, would allow local governments to partner…
Currently, black bears may only be hunted via spot-and-stalk hunting in the state during spring and fall seasons.
Rep. Jennifer Carlson, a Republican from Manhattan, said whether or not someone has chosen to get a vaccine is private, protected medical info…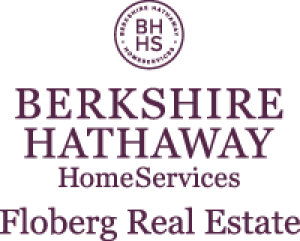 Susan B. Lovely - Berkshire Hathaway Home Services Floberg Real Estate
The legislation passed second reading votes on mostly party-line margins.
The bill saw support from a number of parents but significant pushback from the medical community.
The plan would raise Wyoming's fuel tax by 9 cents.
In the last two sessions, the same proposal — those iterations brought by Republican lawmakers — met the same fate. 
The Senate Judiciary Committee did not take immediate action on the bill.
South Dakota House lawmakers on Tuesday began impeachment proceedings against the state's attorney general, who is facing misdemeanor charges …
"It's a great way for younger Natives to say, 'Alright, our foot is in the door. There's a chance we could get higher positions.'"