Editor's note: Several typos introduced during the editing process have been corrected in this story.
Both Democrats and Republicans have a contested primary in the attorney general's race this year, with Kimberly Dudik and Raph Graybill running in the Democratic primary, and Jon Bennion and Austin Knudsen running in the GOP. 
Green Party candidate Roy Davis is the only third-party candidate vying for attorney general. 
Current state Attorney General Tim Fox is term-limited and is running in the Republican primary for governor. 
Lee Montana Newspapers sent each candidate these questions. Some responses were lightly edited for clarity and concision:
1. Please briefly describe your professional credentials and why they make you better prepared than your opponents to serve as attorney general. 
2. Current Attorney General Tim Fox has asked the U.S. Supreme Court to let it challenge Washington's rejection of a permit for a terminal to export coal from Montana and elsewhere. As attorney general, would you have intervened similarly or not, and why?
3. Please outline three bills that you as AG would seek to sponsor in the 2021 Legislature. (Note: the Montana attorney general often seeks out lawmakers to carry legislation that the attorney general helps draft and testifies in support of.)
Jon Bennion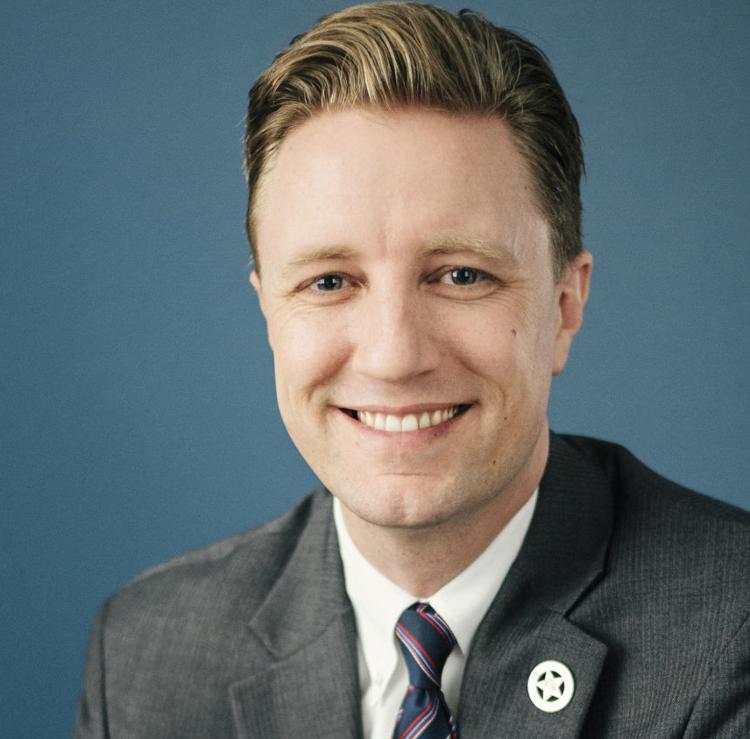 1. For half of my 15-year legal career, I have been a deputy attorney general at the Montana Department of Justice working for Fox on cases involving criminal law, constitutional law, natural resource issues, and consumer protection. I have litigated cases in state district court, the Montana Supreme Court, federal district court, and the U.S. Supreme Court. My primary opponent is a career politician who has very little experience in any of these courts and he decided to run for AG after only five months of prosecuting. I am ready on day one to hit the ground running without on-the-job-training.
2. Without a doubt. Since I currently work for Fox, I was a part of the decision to holding Washington state accountable for its unconstitutional overreach and will continue to be a part of that case as long as I am in the AG's office. Washington state is violating the Commerce Clause of the U.S. Constitution and it's the attorney general's job to fight government overreach. If they are allowed to block Montana coal that funds our schools and infrastructure, what next? Montana beef? Montana grain? My primary opponent isn't even licensed to practice in the U.S. Supreme Court.
3. I have helped pass 48 out of 50 DOJ bills on topics like human trafficking, sexual assault, domestic violence, giving me the strongest record of passing important legislation over the past eight years.
A bill that brings our DUI laws into the 21st century and adequately addresses repeat DUI offenders. The penalties for fifth and subsequent DUIs are actually less than the fourth DUI, which makes no sense. Early on, we should focus on getting offenders treatment and turning their lives around. After a number of repeat offenses from people who refuse to take opportunities, we simply need to protect society.
A bill that prioritizes state spending to combat meth through local drug task forces. These local drug task forces help disrupt the distribution of dangerous drugs like meth, but they rely almost solely on federal funds. With very minimum investments from the state, these collections of local law enforcement can help stop the flow of meth and other illegal drugs into our communities. We did this with drug treatment courts last session because the state provides no money to get these courts going.
We also need an attorney general that will help repeal old and outdated laws. For example, state law currently requires a question on the concealed weapon permit application asking the applicant why he or she is seeking a permit. I don't think that is anyone's business, much less the government's business. If someone is qualified, it shouldn't matter what the reason is for them to carry concealed. At least half of the bills I bring forward will either repeal laws or reduce the number of words in state code rather than increase the number of laws.
Roy Davis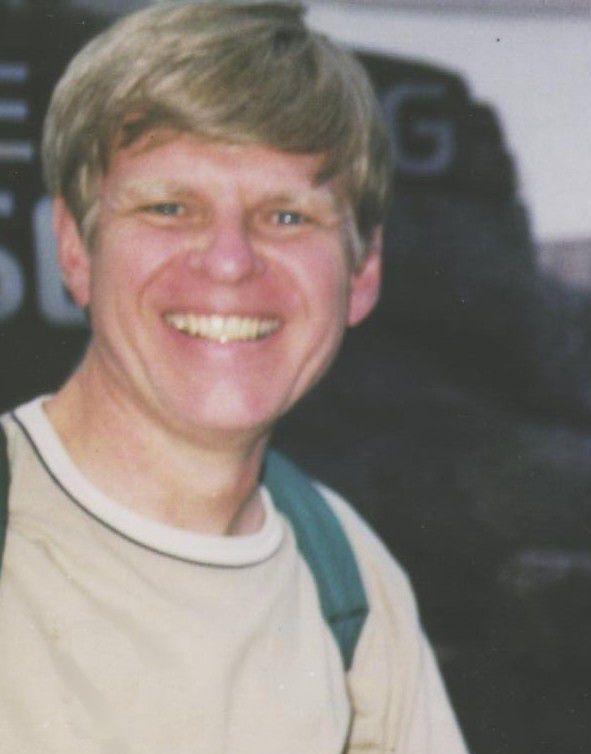 1. I have been practicing law in Montana for roughly 25 years, and I am a graduate of the University of Montana. Previously I have about eight years in law enforcement as a deputy sheriff, Montana State investigator and Helena City police officer. I have been a union member and staunch supporter of labor and the right to collectively bargain. I own and live on a small ranch just northeast of Helena.
2. Tim (Fox) has done — for the most part — an alright job, but he has been slow to support the constitutional and civil rights of Montanans. The current world climate requires a new and forward thinking way of handling problems. It's time for Montana to get back to the future.
3. • A bill requiring the calling of the grand jury, as is mandated in the Montana constitution.
Any bills supporting renewable energy resources.
Any bills supporting the individual rights of Montana citizens.
Kimberly Dudik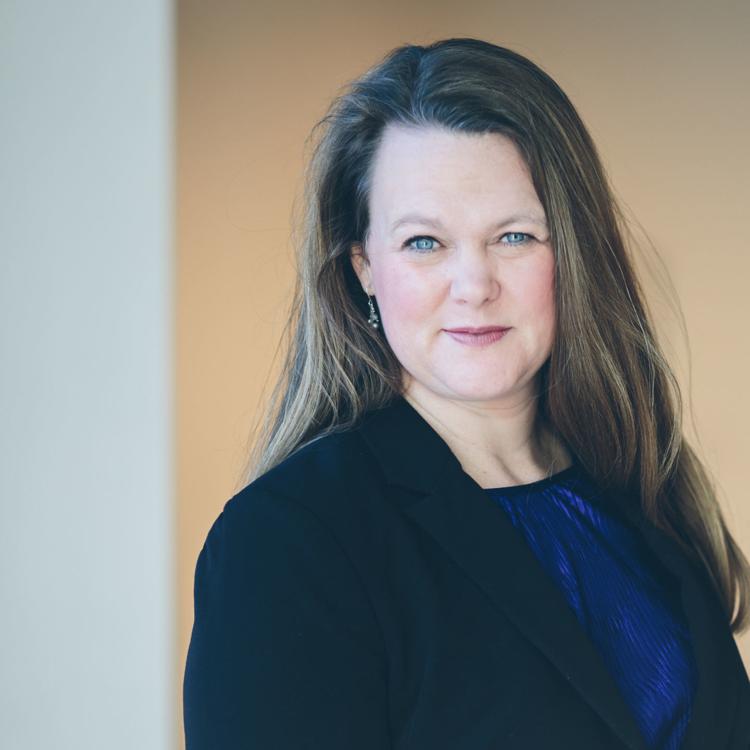 1. I am the only candidate in this race with the experience and proven record, spanning two decades, that is necessary to deliver results. I'm from Frenchtown, Montana, proudly educated at the University of Montana and Montana State University. I have over 17 years legal experience, as a deputy Gallatin County attorney, assistant Attorney General, substitute judge, and private attorney. As a four-term legislator, I set the state budget and led essential reforms. I bring unique experience in public health, having been a registered nurse, an advocate for domestic violence survivors, and hospital director.
2. Montana has many issues our citizens are facing right here that should be the attorney general's focus. The coal industry has provided substantial revenue and jobs. Nonetheless, it is not a wise use of state resources to fight legal challenges in other states. Having examined and set the state budget for the last eight years, I know how precious every tax dollar is. They should be utilized first to provide essential services. This lawsuit is not for essential services and I would not have intervened as Fox did. Other investments need to be made leading to high-paying, sustainable jobs.
3. My priorities include affordable healthcare, improving public safety, and protecting our elections.
Access to affordable health care and prescriptions is a problem too many Montanans face. Through my experience as a nurse, hospital director, and policymaker I am aware of many factors leading to increased health care costs. I will propose legislation to better regulate drug-pricing, such as the Prescription Drug Price Accountability Act I cosponsored in 2019. My bill will also control prescription benefit manager practices to increase transparency into rebates provided and better control pharmaceutical pricing.
I would lead the fight to improve public safety by increasing alternatives to prosecution so that law enforcement and prosecutors have additional tools to keep our communities safe. The toll chemical dependency issues, especially meth abuse, are taking on our communities has not been adequately addressed. I plan to propose a bill to expand on the pretrial diversion programs and other resources for alternative criminal justice processes and increased treatment responses for chemical dependency problems.
Protecting the integrity of our elections is a priority of mine. Free and fair elections are the bedrock of our democracy. In addition to the work I have done bringing light to all the money spent in our elections and stopping dark money, more needs to be done to bring truthfulness and accountability to what is stated in election materials. I plan to bring a bill that would require the person or entity making claims in election materials regarding statements a candidate made or votes a candidate took to have to file with the Commissioner of Political Practices the factual basis that the claims were based upon. This way voters could access that material if they want to know what facts support claims made.
Raph Graybill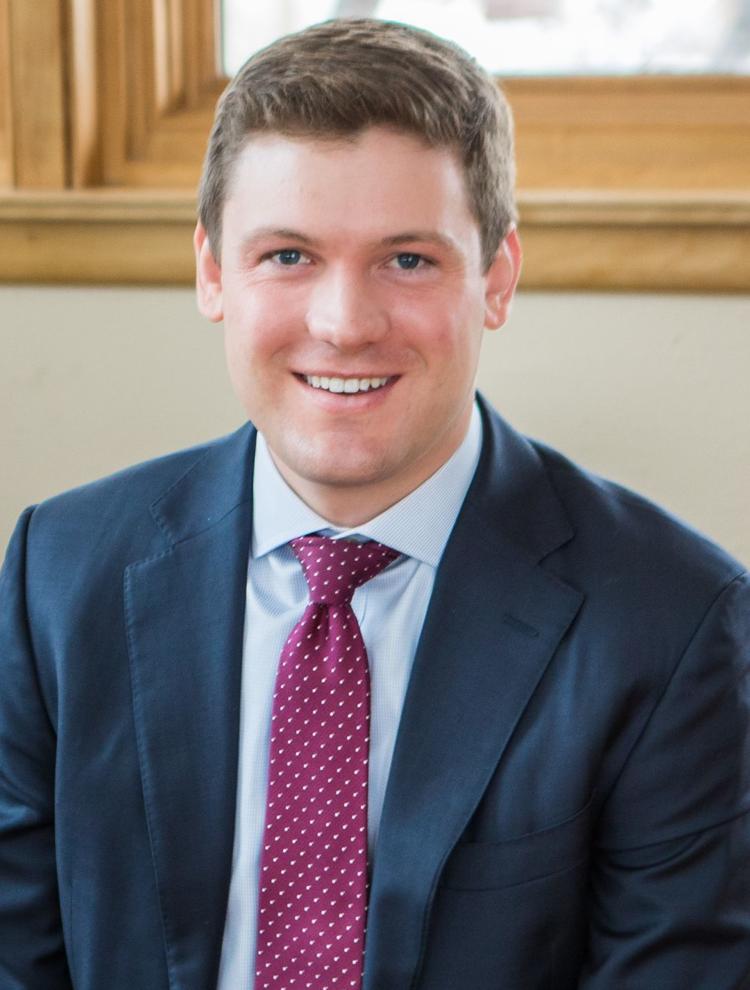 1. I'm Gov. Bullock's chief legal counsel. He trusts me to fight for Montanans. We beat the Trump Administration in court, keeping dark money out of our elections. We protected public lands in a landmark ruling before the Supreme Court. And I work alongside Gov. Bullock every day to protect Montanans and our economy as we work to stop the spread of COVID-19. I'm humbled to be endorsed by Gov. Brian Schweitzer, Sen. Max Baucus, Montana Conservation Voters, the Montana Federation of Public Employees, and the Montana Teamsters Local 190. I'm the only candidate running for attorney general who doesn't take corporate-linked PAC money.
2. This is a political stunt and not serious about solving the real issues facing Montana workers and their communities. As attorney general, I'll skip the stunts and fight for Montana like it counts. For coal country, that means focusing on impactful solutions to help affected workers and communities. I first learned about this case on my way to the U.S. Supreme Court on behalf of Montana, where I was defending our Montana Constitution and public education — a case the attorney general refused to support. I know how to fight in the Supreme Court, and will always defend our Montana Constitution.
3. As Attorney General, I'll take direct action to protect Montanans by defending our rights in court. I will:
Protect Montanans with pre-existing conditions. I'll personally intervene and fight to stop the dangerous effort by Republican AGs to end the Affordable Care Act. Over 432,000 Montanans have pre-existing conditions. If this lawsuit is successful, every one of them could be denied life-saving care by insurance companies. Health insurance companies should not hold that much power over us. I'm the only candidate with experience going up against the Trump administration in court — and winning. I'm ready to lead and protect our rights in this case on day one.
Fight to lower health care prices. Pharmaceutical corporations use shady loopholes to rig the price of prescription drugs. It costs us millions, and forces many Montanans to choose between food and having their life saving medication. With the federal government asleep at the wheel, it's the job of our AG to stand up for Montanans and stop illegal price rigging. I will investigate and hold pharmaceutical corporations accountable when they engage in price rigging on prescription drugs, and will initiate litigation to recover money for Montanans.
The AG's job is to defend Montanans' right to equality under the Montana Constitution. I'll take a leadership role in addressing the epidemic of missing and murdered indigenous women in Montana. I'll make Division of Criminal Investigation agents and resources immediately available when requested by tribal governments, and promote cross-deputization agreements to build bridges between tribal and county law enforcement. I'll also fight to ensure the recognition of the Equal Rights Amendment, something Montanans passed decades ago. Trump Administration officials are refusing to recognize the ERA even though three states recently pushed the amendment over the constitutional threshold to ratify.
Austin Knudsen
1. I've been a practicing attorney in Montana for 12 years, and in that time, I represented farmers, ranchers, small businesses, and Montanans from all over the state in almost every type of legal question imaginable. I'm currently the Roosevelt County Attorney, and deal first-hand with the county's severe meth problem by putting violent criminals behind bars. But I know this isn't just an issue in my neck of the woods, and I have the experience necessary to help the rest of the state. I'm the only Republican candidate in the race with the real-world prosecutorial experience that is necessary for Montana's top lawyer.
2. As attorney general, I would have challenged Washington's rejection of the terminal permit immediately. Washington does not have the right to interfere with Montana's interstate commerce under the U.S. Constitution. It's as simple as that. Tim Fox might not have needed to ask the court for a retroactive challenge if he hadn't missed a critical filing deadline with the Washington public service commissioner in 2017. If a private attorney missed a court filing deadline for a client's case it would be considered malpractice and they could be held liable.
I'll shrink the Department of Justice bureaucracy in Helena, which has grown tremendously under Tim Fox and his Chief Deputy Jon Bennion. Since taking office, the overall DOJ budget has increased from $86 million in 2013 to $106 million today, a $20 million bump. I'll do this through internal management of the department, and through the Legislature by reducing the DOJ appropriation in House Bill 2.
Violent crime in Montana is up 36% since 2013. I'll combat this by using the DOJ budget reductions (No. 1) to increase funding to county sheriff's offices, local police departments, Highway Patrol, and county attorney's offices. These law enforcement agencies are dealing with drugs and violent crime on the front lines, and they're overwhelmed. Most sheriff's offices and city police departments can't afford one of the best - but most expensive - tools to combat meth: a drug sniffing K-9. Many rural prosecutors in Montana are only part-time, and can't keep up with the increased meth prosecution. I want to reduce the size of Helena's bureaucracy and get some of those resources out to those on the front-line.
I'll protect our Second Amendment rights by preventing cities from implementing local gun control. In 2016, the Missoula City Council passed local gun controls that applied only within Missoula city limits. The results were: 1) Missoula citizens' Second Amendment rights were violated; and 2) Montanans visiting or traveling through Missoula were potentially breaking Missoula's new ordinances. As speaker of the Montana House in 2017, I fought Missoula's illegal and ill-conceived gun controls, and led the charge for having them overturned by the Montana Supreme Court. I will bring back legislation vetoed by Governor Bullock in 2019 to prohibit cities from adopting their own gun control ordinances.
---
Check out our 2020 Voter Guide
Voter Guide 2020
Take a look at Montana's legislative candidates and see their thoughts on healthcare, the economy and more.
Get Government & Politics updates in your inbox!
Stay up-to-date on the latest in local and national government and political topics with our newsletter.