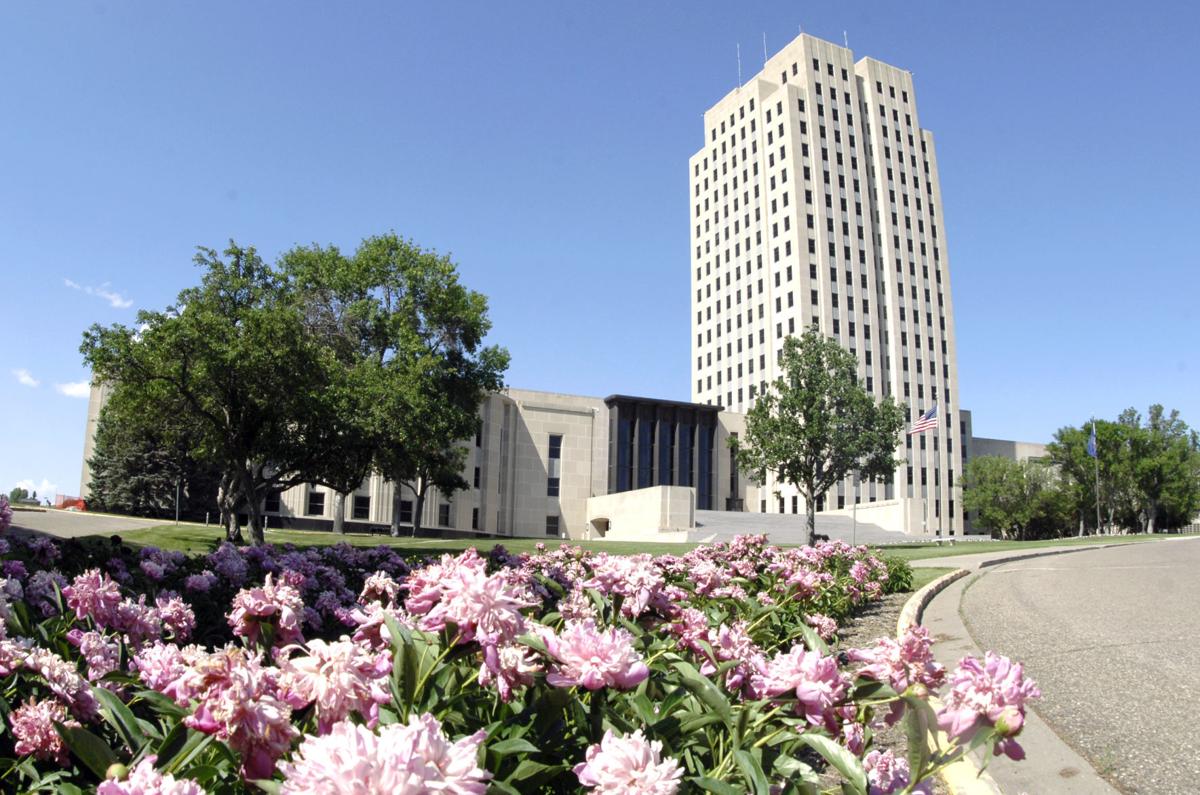 North Dakota Secretary of State Al Jaeger has requested an attorney general opinion regarding a Bismarck-area state legislative race that features a candidate who died amid early voting.
Republican District 8 House nominee and rancher David Andahl, 55, died Oct. 5 from COVID-19. He and fellow GOP nominee Dave Nehring last spring secured district Republicans' endorsements and voters' nominations in the June primary, defeating longtime incumbent Rep. Jeff Delzer, R-Underwood, who chairs the powerful House Appropriations Committee.
So close to Election Day with voting by mail already underway, the ballot cannot be changed in the wake of Andahl's death. District 8 covers a swath at the center of the state north and east of Bismarck. Nearly one-third of District 8 mail-in voters had already returned their ballots, as of Monday.
A Bismarck-area legislative candidate who has died just weeks before the conclusion of the general election succumbed to COVID-19.
The state's top election official on Thursday asked Attorney General Wayne Stenehjem:
What will be the result or effect of votes that are cast for the deceased candidate?
If the deceased candidate receives a number of votes that would be sufficient to elect the candidate, may the candidate be declared to have been elected, and if so, would a vacancy then be deemed to exist?
If a vacancy does exist, what would be the process for filling the vacant position?
Jaeger expects an opinion by the end of this week.
It's unclear what the result of the election might be if Andahl were to win a seat. Democrats Linda Babb, of Bismarck, and Kathrin Volochenko, of Mercer, also are running.
Jaeger had earlier said the remedy to an Andahl win would be the process for filling the vacancy of a sitting legislator, in which the office holder's district party appoints a successor.
For example, District 43 Democrats last week named Grand Forks County Assistant State's Attorney Zac Ista to fill the remaining two years left of former Rep. Matt Eidson's first term. Eidson resigned last month and moved out of state, citing mental health struggles after leaving the U.S. Marine Corps in 2015.
District 8 Republican Chairman Loren DeWitz told the Tribune the district party is still advocating Andahl's candidacy, seeing a path to appointing another Republican should he win.
"That's what we've been told, is that's the way the process would work," DeWitz said. "The secretary of state's office said if there's a change in that, they would let us know."
District party leaders will wait to see what the attorney general opinion says. DeWitz was aware that Jaeger has consulted Stenehjem over the race.
Volochenko, who also is her district party's chairwoman, has been actively campaigning, but not due to Andahl's death, she said. She awaits the election's results.
She wasn't aware of Jaeger's opinion request, but cited a provision in the state constitution regarding who is qualified to be a legislator. She declined to say whether she believes Andahl is still a qualified candidate, calling it "opinion." She acknowledged Democrats might now have a greater chance at victory in the race, but she hopes to win on her own merit.
Volochenko placed an ad in Saturday's Tribune expressing condolences to Andahl's family, which she said was her own decision.
"I just decided that I need people to understand that I do have compassion and I do care," she said. "That's why I'm running for the Legislature anyway, is because I want to help people and I do care, and I'm sorry that he passed and I wanted to express my condolences so that the family is aware that I am human, that I do have compassion." 
Concerned about COVID-19?
Sign up now to get the most recent coronavirus headlines and other important local and national news sent to your email inbox daily.