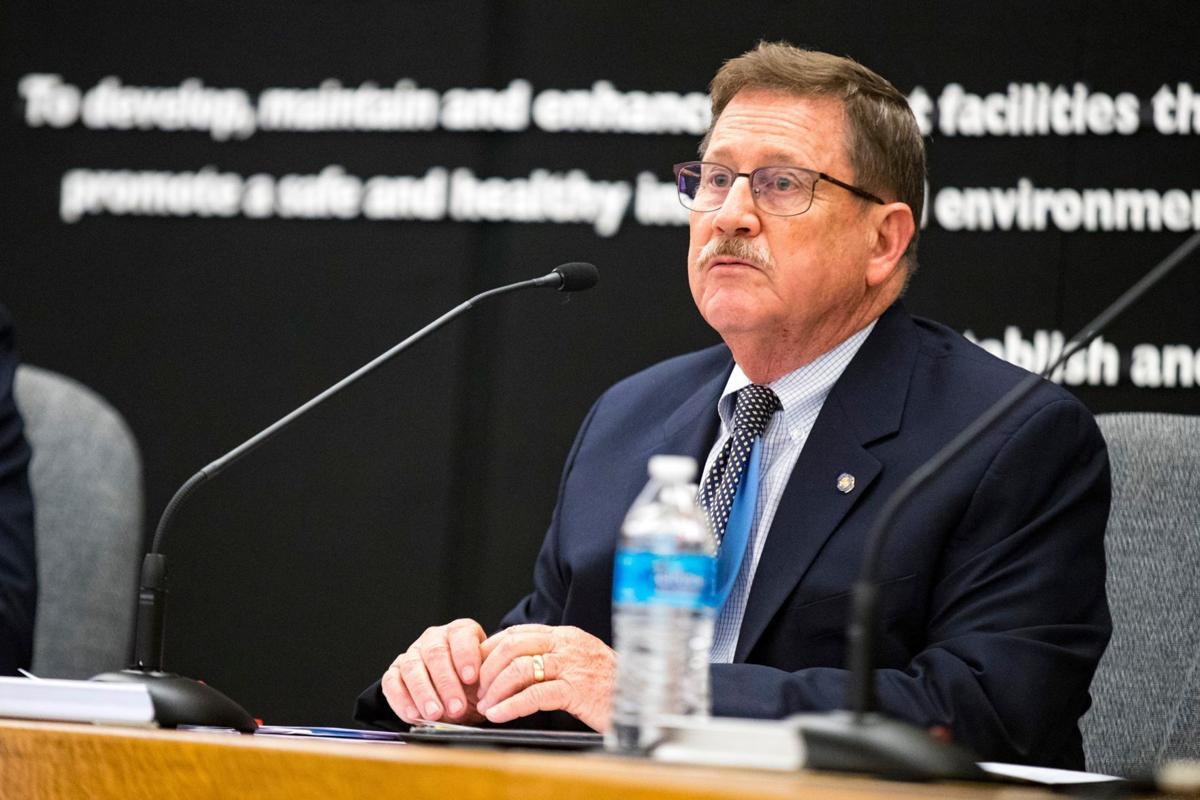 Citing falsified documentation and lax spending practices at the Montana Public Service Commission, state legislative auditors say there isn't enough credible information to assess the department's finances.
Analysts for the Legislative Audit Committee say they were given falsified records by PSC staff while attempting a two-year financial compliance audit on the PSC. However, they did conclude commissioners' travel expenses were out of control. The PSC's books were off as much as $100,000 as debts went unpaid and revenue uncollected from the businesses regulated by the PSC.
In a report released Thursday, auditors said a lack of credible information from the PSC made it impossible come to a sound conclusion about the department's finances.
"We had concerns about the integrity and competence of certain management personnel, due to an attempt to provide us with falsified documentation, potential waste of state resources, and disregard of state and internal policies including management override controls," auditors said in the report.
Commissioners contacted Thursday told Lee Montana Newspapers they had been advised not to comment on the report before June 7 and 8, when the Legislative Audit Committee takes up the report.
Commissioner Brad Johnson, who was PSC chairman during the two years audited, said he was expressly told not to discuss it. Johnson represents a district including Kalispell and the Helena region, where he lives. Commissioner Tony O'Donnell said he could not talk before the hearing either.
"Just wait and then ask me the same questions. You'll find out, I'll be free to speak. After I've talked to the chairman, we'll have a coordinated response," O'Donnell said.
The Public Service Commission is an elected, five-member, quasi-judicial regulator of monopoly utilities. The all-Republican commission sets the electricity rates for more than 400,000 utility customers in Montana. In cases where customers are captive, meaning they must rely on one business for services like electricity, garbage or water, the commission is supposed to balance customers' right to a reasonable price and reliable service with a utility's right to a rate of return. The job pays $109,000 a year.
There were multiple commissioner travel issues raised by auditors, who said commissioners disregarded travel policy, leading to a potential waste of state resources. Waste, auditors explained, means "using or expending resources carelessly, extravagantly, or to no purpose."
"In one instance, a flight to Washington, D.C., was purchased without documentation of why it was a state-related expense," auditors report. "In another, two commissioners traveled to Washington, D.C., and the plane ticket for one commissioner was comfort class and cost more than twice as much as the plane ticket of the other commissioner. The comfort class ticket cost $1,414, whereas the other ticket cost $515. One flight was out of Great Falls and one was out of Helena, but we did not think the departure location was likely to cause the $899 difference in price."
Commissioners aren't supposed to spend money on travel without getting the approval of another commissioner. But in 33 travel instances reviewed, there were 13 times when a commissioner didn't seek approval for expenses totaling $15,000.
Travel arrangements were normally booked by department staff, but one commissioner booked travel independently using a government credit card and repeatedly used the same airline rather than shopping around for the best deal. That commissioner has since surrendered his government credit card, the PSC auditors said.
PSC Chairman James Brown wouldn't sign off on the audit. Elected in November 2020, Brown wasn't part of the audit period that ended June 30, 2020.
He does get a mention in the report. Late in the process, a PSC staff member with no supporting evidence for an expense had a manager sign and backdate a form to cover the expense of $185. The falsified document was created in 2021 but backdated by more than 18 months. Another staff member asked to help create the false document turned it over to auditors, who then alerted Brown, after which the attempt stopped. Auditors then found several other documents that appeared back-dated and raised the risk there was more falsification.
PSC staff indicated the falsified documents were merely a misunderstanding about the way things are supposed to be done.
The State Information and Technology Services Division indicates that it is owed $41,790 for services provided to the PSC. The commission kept the debt off the books because it disputed the amount, though auditors report that commissioners and SITSD have reached an understanding that will result in the PSC paying all or some of the debt. There were also computer tablets bought but no expense recorded and poor accountability for tech that was "retired" out of commission.
Additionally, up to $26,000 in fee revenue owed to the commission had gone uncollected.
Some issues raised in the study had previously materialized in public records requests by Lee Montana Newspapers. Disputes over the travel expenses had festered for at least a year. In October 2019, then-Commissioner Roger Koopman had called for public discussion about commissioner travel spending.
Koopman's primary concern was that a previous spending cap on each commissioner's travel has been discarded and that the travel expenses were increasing because of a lack of control. Thursday, Koopman said the findings by legislative auditors weren't surprising.
"It really is concerning when, over and over again, you raise this with commissioners and they just turn a deaf ear to it," Koopman said. "I suspect I wasn't the only one. I suspect Justin Kraske was trying to bring this to their attention. But I was raising it in an appropriate way in both open meetings and private meetings."
Kraske was PSC chief legal counsel until last December when commissioners voted to dismiss him. 
It was during this same period that fellow Commissioner Randy Pinocci and then-PSC communications director Drew Zinecker began spying on Koopman's email account, the contents of which were read later on a right-wing internet program.
An investigation for the PSC later concluded that Johnson's signature stamp was misused to falsify a document granting access to Koopman's account.
There were also false reports to the Montana Highway Patrol by Zinecker of a gun threat at the PSC, as well as a theft report made to the Helena Police Department. Both the Montana Highway Patrol and Helena Police concluded the reports were unfounded.
Rather than release the public information requested by Lee Montana, the PSC sued Lee, Gannett and Yellowstone Public Radio, delaying the release by about five months.
One of the other financial issues auditors identified was the amount of money the commission spent hiring private attorneys to work on lawsuits unrelated to utility regulation.