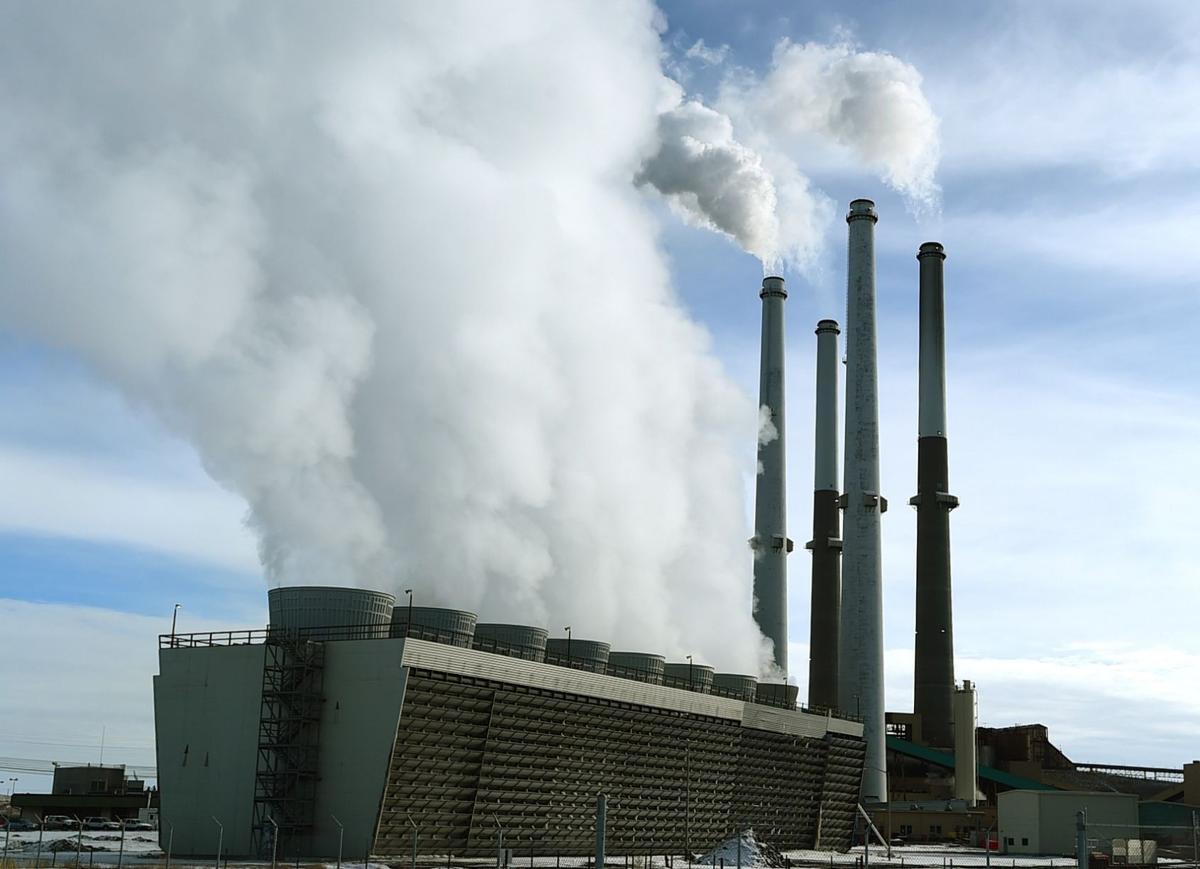 A Billings legislator's proposal that Montana buy Colstrip power plant drew criticism from business and environmental groups alike at a Monday hearing in Helena.
Business lobbyists cautioned against state government buying private companies, while environmentalists warned against shifting hundreds of millions of dollars in cleanup costs to taxpayers. South Billings Republican Rep. Rod Garcia said he just wanted to save Colstrip.
"My intention is just keep this open, running, keeping the economy strong in Montana. That's it," Garcia told the House Federal Regulations, Energy and Telecommunications Committee.
The legislation itself, House Bill 203, didn't specifically identify Colstrip power plant, though Garcia told the committee saving Colstrip was his intent. Rather, the legislation directs the state of Montana to raise up to $500 million in revenue bonds so it can buy a coal-fired power plant. A newly created government commission to buy and manage the plant are also in the plan.
The four-unit power plant in Colstrip, the second largest coal-burner in the West, is under duress. Age, consumer concerns about climate change, and competition from natural gas and renewable energy are working against it.
Four of the power plant's six utility owners are poised to move away from coal power within 8 to 10 years. In Washington State, where 1.8 million customers draw Colstrip power, the Legislature and governor are considering a ban on coal power by 2025. Washington Gov. Jay Inslee argues that coal power is damaging the climate. A 2020 presidential candidate, Inslee wants to cut the cord.
The power plant's two oldest units will shutter in four years or less to settle a clean air lawsuit.
Bob Gilbert, a lobbyist for the town of Colstrip and Rosebud County, said the bill would save the community. He laid out a scenario in which the state could buy a coal-fired power plant to save it from closure and then sell it to a private power company. Garcia's bill puts state government in position to buy a power plant quickly if necessary, but it doesn't force the state the buy unnecessarily, Gilbert said.
"This is a tool in the tool box because it is permissive, that in the event of the need to purchase this plant and perhaps pass it on, the Legislature won't have to meet in special session. It can be done by the state with the sidelines that are in it," Gilbert said.
But most of the people testifying at the hearing, if they weren't directly tied to Colstrip, were in opposition, including the Montana Chamber of Commerce, which just year commissioned an economic report predicting harmful economic consequences if Colstrip power plant closed entirely.
"We oppose HB 203 because, while well intentioned, it wouldn't work. And going down that path could be catastrophic for Montana taxpayers, "said Cary Hegreberg, Montana Chamber president.
Hegreberg also said the government shouldn't be replacing private industry, a comment reiterated by Bob Story, of the Montana Taxpayers Association.
The Montana Environmental Information Center cautioned that environmental cleanup and closure of the power plant will cost hundreds of millions of dollars. Early estimates to clean up coal waste and shutter Colstrip's two oldest units are somewhere between $130 million and $190 million, with greater costs expected for shutdown and remediation of Units 3 and 4.
"I would argue that here what we have is a state getting involved in managing a huge liability," said Anne Hedges of MEIC. "We already know that there's more than $150 million in liability obligations at the Colstrip plant and that's really only for one of the large ash pond areas and the least complex of the ash pond areas. So now we have two more ash pond areas that need to be bonded and we're already at $150 million."
Just four years ago, as NorthWestern Energy, Montana's largest monopoly utility, was buying hydro-electric dams from legacy Colstrip owner PPL, NorthWestern balked at rolling PPL's power plant shares into the deal. Northwestern said it would only take on PPL's Colstrip shares of the total value of the deal was reduced by $300 million. The coal-fired power plant was left out of the arrangement. That example, offered by Hedges, raised the issue of whether the state would be able to find a buyer for Colstrip under Garcia's plan.
"I don't think this bill, or anything like it that talks about state ownership is the solution to the problem," said Bob Story of Montana Taxpayers Association, a group the represents commercial and agricultural taxpayers. "The state could end up owning a facility, assuming they could get through all the hoops, that in the end you have no market for the product. Most of the power is not used in Montana. It's not needed in Montana. So you have to export it and you're not buying the power lines."
Montana's utility regulator, the Public Service Commission, is watching the bill and might decide later to support it, said Commissioner Tony O'Donnell, of Billings. O'Donnell said he personally didn't support the bill as written, but he could get to a point where he supported Montana buying the power plant.
"I'm very proud of Garcia for initiating the process for discussion. This seems to me, a good framework for discussion and for dealing with this issue," O'Donnell said. "I'm very glad that Rep. Garcia has put this out here so decisions can be made."