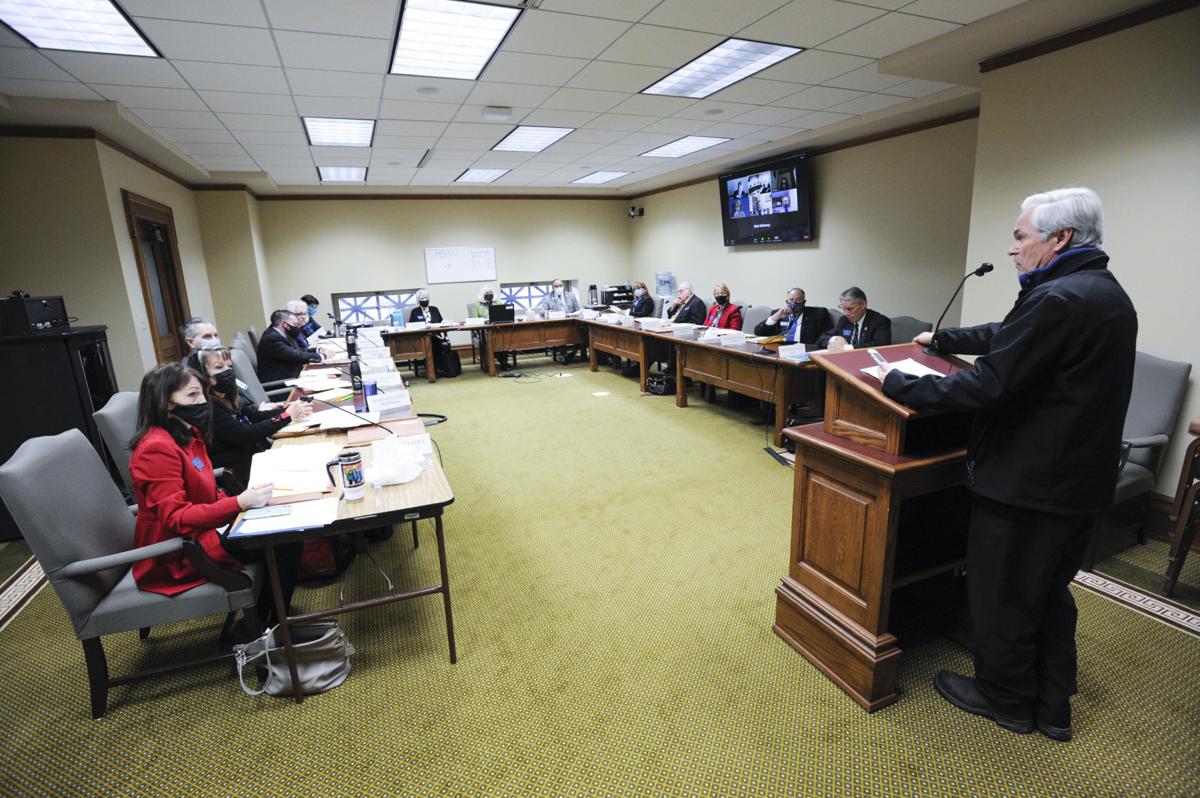 The legislation, which the Secretary of State's office called one of its top priorities, was tabled last week. But the House State Administration Committee voted Tuesday first to bring back the bill, then amend it to close voter registration at noon the day before an election.
The bill cleared the committee on a 10-9 vote and next heads to the House floor. All Democrats, plus Republican Reps. Geraldine Custer, of Forsyth, and Brian Putnam, of Kalispell, voted against the bill.
Prior to the amendment, the bill closed voter registration the Friday before the election. Twenty-one states and the District of Columbia allow same-day voter registration, according to the National Conference of State Legislatures. Voters have been able to register up until 8 p.m. on Election Day in Montana.
Rep. Sharon Greef, a Republican from Florence who is carrying House Bill 176, called the amendment "a good compromise."
"It still represents the heart of the bill, that it alleviates the burden on the clerks and recorders on the day of the election, and that really was the original intent," Greef said.
It was unclear what caused the change of heart in a handful of Republican lawmakers who previously voted to table the bill. Rep. Tyson Running Wolf, a Democrat from Browning who voted against the bill, said the committee's defeat of it last week was a "great move" until some lawmakers were taken into the "backyard and had a whooping by the parties or whatever."
Rep. Kelly Kortum, a Democrat from Bozeman, said the amendment still cuts out the only day of the year where election offices are open past 5 p.m.
"Working people that have an 8-5 job can come in after work, fix their registration or paperwork and then vote," Kortum said.
Kortum called the amendment an improvement, but said the bill was still bad.
"We have to think of those people, when hundreds of people show up in Missoula at the election office and find out they can't vote, the elections administrators are going to have a new problem on their hand. We're putting them in a horrible bind right now. ... This will absolutely disenfranchise people."
Rep. Linda Reksten, a Republican from Polson, said she felt the voter registration period is well-enough advertised.
"This was in every single newspaper, it was on the radio stations, and I just think this is ridiculous that basically that people won't know about the schedule for the county," Reksten said.
Doug Ellis, the Broadwater County clerk and recorder. treasurer, superintendent of schools and elections administrator, testified in support of the bill before it was amended. On Tuesday, he said in an interview that with the change to close registration by noon Monday, the legislation would "still help."
On the general election night last November, Ellis said a person came into register at 7:58 p.m. And while he said he wants to help everyone vote, people registering on Election Day take away from his time to focus on holding the election.
"What it does is when you have people coming into register and you're trying to run this election, it takes your mind off the election and puts your mind on one single voter instead of the election you're trying to run," Ellis said.
Ellis encouraged people to register by mail, when they come into the courthouse to pay their taxes or other opportunities before Election Day.
"They just have to get into the mindset to register when they're here and not on the day of the election," Ellis said.
But Rep. Marvin Weatherwax, a Democrat from Browning, said that those in his community and elsewhere would face more barriers to voting if the bill passes.
"I will call this what it is — voter suppression," Weatherwax said. "I'm kind of upset we would even think of doing something like this to our people, to any of our people. I'm not speaking for any specific group."
Keaton Sunchild is the political director for Western Native Voice, a group that works to help voter turnout in Montana's Native communities.
Sunchild said Tuesday in an interview that the amendment is a step in the right direction, but that lawmakers are still "missing the bigger picture."
"Election Day means more on reservation communities," Sunchild said.
Many tribal businesses close on Election Day so people can go register and vote, Sunchild said, but those businesses don't close Monday.
"You still shut off a whole day of access and when you're living sometimes upwards of 100 miles away from the county courthouse it's not just something you can do on your lunchbreak. It's an all-day thing," Sunchild said.
In the last election, Sunchild said workers with his organization gave about three or four rides the Friday before Election Day, but provided about 150-200 rides on the day of the vote.
"From the crack of dawn, the earliest we started picking up was 6:30 a.m. because it's such a long drive, to be in line by 8 a.m. or 7 am.," Sunchild said. 'My alarm went off at 5 that morning and there were organizers already gassing up their cars."