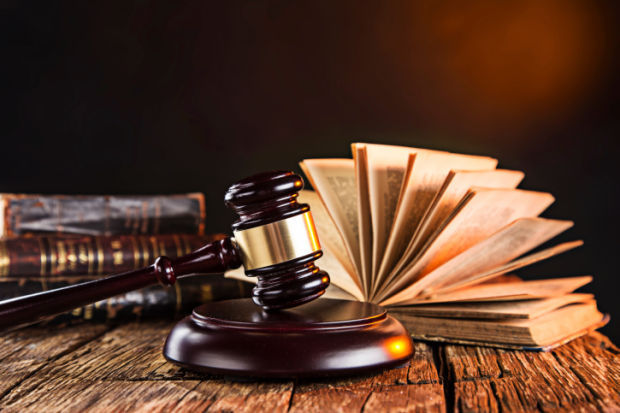 A bill heard by a state legislative panel Tuesday would keep prosecutors and victims in the loop if a defendant wants to be released from state supervision.
Rep. Matt Regier, R-Columbia Falls, told the House Judiciary Committee these adjustments should have been put in place in 2017, when state lawmakers passed a package of criminal justice reform bills.
"Sometimes we zigged when we should have zagged," he said.
The bill would essentially bring the county attorney's office into the process of a defendant's early release or termination from probation or parole. Under current statute, a defendant can file a petition to do so, but that decision is up to the judge; prosecutors don't have an opportunity to weigh in if they object.
The new bill, House Bill 463, would require the defendant's attorney to file a motion for release from supervision, rather than their probation or parole officer. From the defendant's side, ACLU of Montana's advocacy and policy director SK Rossi said this is an important clarification. 
"People on probation don't understand how to get through this process and they're not sure who is supposed to help them," Rossi said.
It also requires the Montana Department of Corrections and the local county attorney's office to make "reasonable efforts" to notify the victim of the defendant's intent. From there, the victim would be given the opportunity to provide input, have that input included in the prosecutor's response and testify at the subsequent hearing.
The fact that the county attorney's office would, under this bill, even be notified of the effort to get out from under supervision would be an important improvement, said Broadwater County Attorney Cory Swanson.
He recently prosecuted a man who had severely beaten a 4-year-old in his jurisdiction, but wasn't given room to argue against the man's release from supervision, even though the defendant hadn't paid the restitution owed to the victim and had not been compliant with his probation conditions.
"This is so important," Swanson said. 
Several others rose in support of the bill, which only had one opponent. Rudy Stock, a Jefferson County resident, made the pitch to make it easier for defendants to get out of jail, off probation and off the taxpayers' dime.
"If someone gets out of prison, they follow the rules and nine months later are eligible for conditional release, thy should get that conditional release," he said. 
As well as providing room for the victim's input, Regier said the bill creates channels for communication that weren't there before, particularly between the probation office, sheriff's office, county attorney, and others who are involved in the defendant's case.