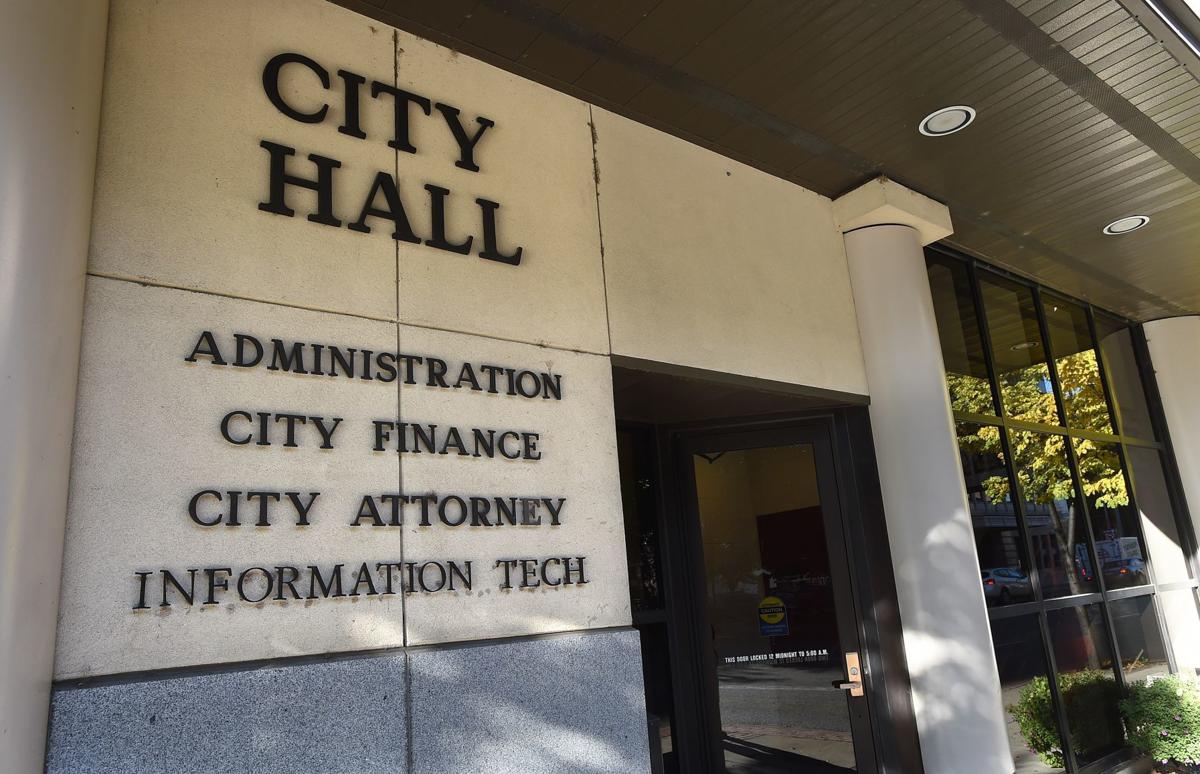 The Billings City Council's search for a new city administrator won't resume until its Jan. 22, 2018, meeting.
Council members said Monday they want to hear formally from their selection, Greg Doyon, the Great Falls city manager, that he is indeed withdrawing from consideration after contract negotiations with a council subcommittee last week failed. Doyon sent an email Friday saying he was withdrawing.
The Billings Chamber of Commerce, Mayor-elect Bill Cole and others lobbied the council to resume negotiations with Doyon, but the council opted to wait for a month, by which time Cole and new council members Denise Joy, Penny Ronning and Frank Ewalt will have taken office.
Councilman Larry Brewster, who chaired the subcommittee that tried to negotiate terms of an employment contract with Doyon, said he had a message on his cellphone indicating Doyon's decision not to pursue Billings' top job. But council members decided they wanted to hear from Doyon again in writing.
"The process is so tainted now," Councilman Dick Clark said, "that if I was Greg I wouldn't want to negotiate now."
"The city is in no way rushed or hurried to make a decision," said Councilman Rich McFadden. "We've got excellent staff in place."
Councilman Brent Cromley moved to table the city administrator selection discussion until the Jan. 22 meeting, but that motion failed 5-4.
During his last meeting as mayor, Tom Hanel called reports inaccurate that the council had unanimously selected Doyon. Four council members, Hanel said, expressed a preference for Helena City Manager Ron Alles.
Hanel said he was "extremely agitated" by a Gazette opinion published Monday, "that we did not negotiate fairly and professionally. Critics have damaged the community of Billings, people who didn't have all the information, and now we likely will begin the process over."
You have free articles remaining.
During negotiations, "there were too many fingers in the pot," said Councilman Chris Friedel. "Let's have some cheer and come back next year with level heads and less opinions."
It's not clear whether the council will indeed start the search process over or approach one of the other three finalists — Alles; Kevin Smith, general manager of the Truckee Tahoe Airport District in California; or Dave Fraser, the former city manager in Boulder City, Nevada — with an employment offer.
Whatever happens in the next few weeks, Acting City Administrator Bruce McCandless is likely to get some help in the interim.
McCandless, the longtime assistant city administrator, has worked as acting city administrator since Oct. 1.
By initiative Monday, the council directed him either to elevate a current employee to temporary assistant city administrator until the new administrator is on the job, or to seek out contract help for the position.
The council voted 9-0 to postpone consideration of the future of the Babcock Theatre until its Jan. 22 meeting. Two parties that expressed interest in leasing the city-owned historic theater will offer presentations to an ad-hoc committee Jan. 4.
The council also excluded a former council member, Ken Crouch, from serving on the city's Human Relations Commission, approving 35 other volunteers for various boards and commissions.
Councilman Ryan Sullivan, who made the motion to deny the commission seat to Crouch, a retired United Church of Christ pastor, said that as a council member, Crouch "was very keen on sitting and listening. I don't believe that's the direction the board needs to take."
Cromley then moved to approve Crouch's appointment, but his motion died for lack of a second.
With the presentation of plaques and kind words, the council honored Hanel and McFadden, both term-limited, during their final meeting. Council members Angela Cimmino and Al Swanson, who are also leaving the council Dec. 31, were not present Monday.
"It was the most tremendous experience of my life," McFadden said of his eight years on the council. "I might even miss it."