Republican leaders in the Montana House of Representatives on Monday asked Billings Republican state Rep. Rodney Garcia to resign.
"We believe it is clear that you can no longer effectively discharge the duties of the office you hold," according to the letter signed by Speaker of the House Greg Hertz; E. Wylie Galt, the speaker pro tem; and House Majority Leader Brad Tschida, all Republicans. "Therefore, it is our request that you submit your resignation with immediate effect."
Garcia rejected the call to resign Monday, saying that the "only way I would give my resignation is if God asked me to."
The pressure to resign came after Garcia raised a question Friday during a Republican party organizing meeting in Helena. Garcia said he was concerned about socialists "entering our government" and socialists "everywhere" in Billings, before saying the Constitution says either to shoot socialists or to put them in jail.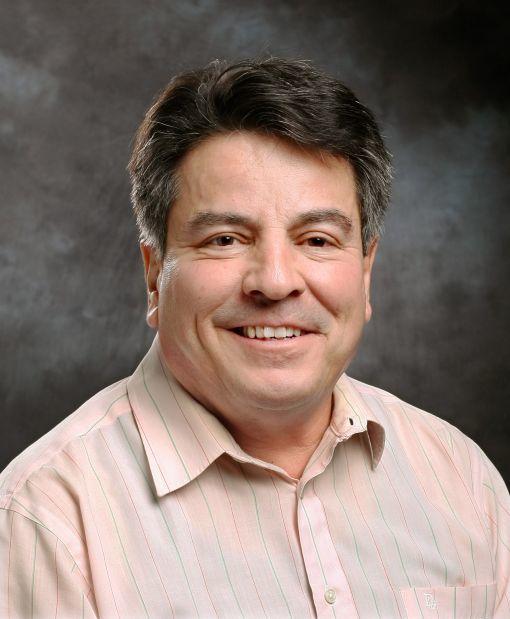 Asked Saturday to clarify his original remarks, Garcia told a Lee Montana reporter, "In the Constitution of the United States, (if) they are found guilty of being a socialist member you either go to prison or are shot," Garcia said.
Garcia could not to point to where in the Constitution it says socialists could be shot or jailed. 
In the letter to Garcia, the Montana House of Representatives said, "Your reckless and un-American remarks are beneath that of a public official and do not represent the values of the Republican party, Montana House of Representatives, or the people of our great state.
"Your actions have irreparably undermined the body in which you serve and irrevocably broken the trust of those you were elected to represent," the letter continues. 
Copies of the letter were sent to Gov. Steve Bullock, Corey Stapleton, Casey Schreiner, Scott Sales, Mark Blasdel, Fred Thomas and Jon Sesso.
"There have been other comments Rodney has made, not nearly as horrifying as this one might have been, that we talked to him about and asked him to really curb his tongue," Tschida said in a Monday phone interview.
He said that he hasn't heard directly from Garcia, but that Hertz contacted Garcia about resigning.
Garcia will be up for election in November 2020, before the next regular legislative session in 2021. On Friday, Garcia filed for election in Senate District 26. 
That office is held by Democrat Margie MacDonald, who first won it in 2016. She previously served four terms in the Montana House. 
"They can ask me to step down, but, no, I don't think so," Garcia told The Associated Press. "I'm going to run for the Senate, and I'm going to win. People are going to have to eat their words."
Montana law allows for recall elections of legislators on the grounds of "physical or mental lack of fitness, incompetence, violation of the oath of office, official misconduct, or conviction of a felony offense." There is no mechanism for legislators to force their colleagues from office. 
Tschida said that he didn't expect state Republican party officials to get involved in a local legislative race — to, for example, seek out a primary opponent for Garcia. 
"Typically the party does not get into those kind of things," he said. "I think it would be acceptable for Rodney to reconsider his application and withdraw."
The Montana Republican Party issued a statement Saturday censuring Garcia's comments. When Garcia spoke Friday there was laughter after his question; some of those asked by a reporter about it said it was a response to an uncomfortable situation.
Garcia said that party leadership didn't confront him Friday after the remarks. 
"I'm getting my head so big from people saying, 'Thank you, Rodney, for bringing this up,'" he said. "If people don't want me in the Senate they can say: 'Well, I'm not going to vote for ya.' That's their prerogative."
Garcia also told the Associated Press also received some threats.
"They can't come up to me and talk to me, but they want to shoot me," Garcia said. "That's fine, but if you miss, I won't."
Get Government & Politics updates in your inbox!
Stay up-to-date on the latest in local and national government and political topics with our newsletter.