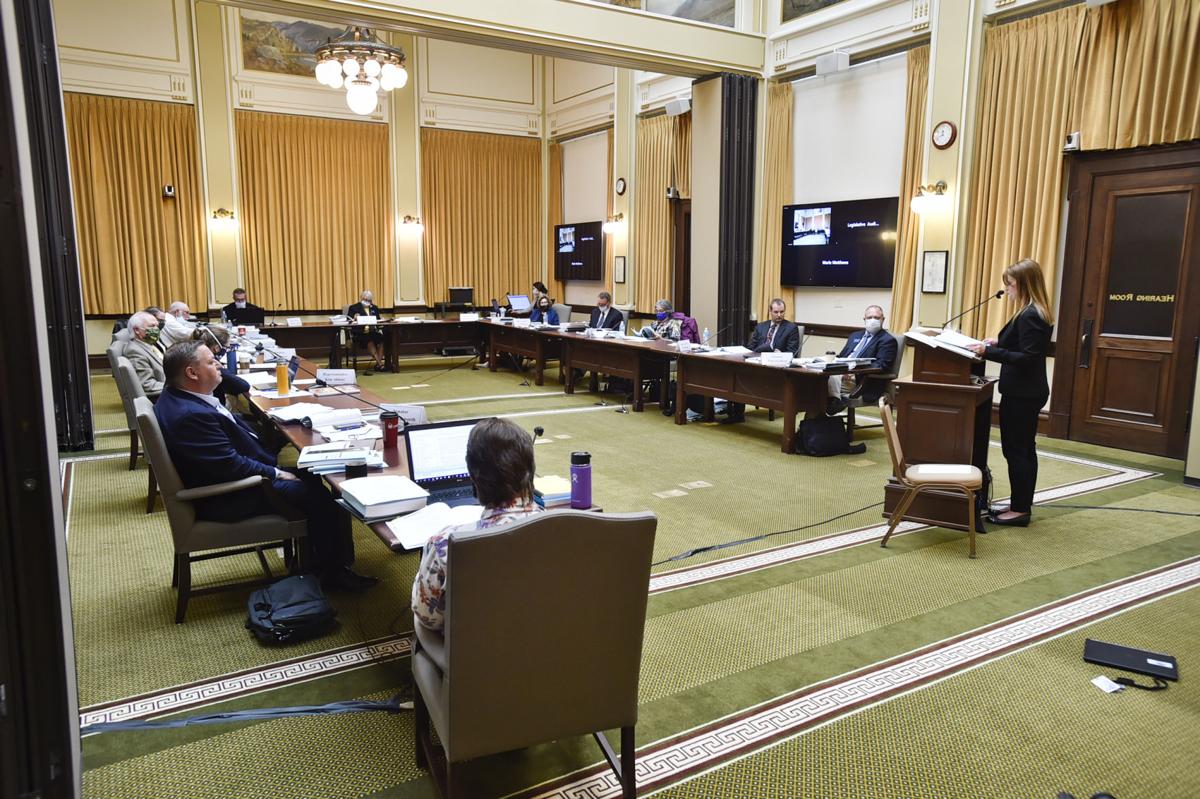 Montana's state budget director stopped just short of accusing the Montana Legislative Auditor's office of a conspiracy to find "rampant ineligibility" among almost half the state's Medicaid recipients in a review of the state Department of Public Health and Human Services.
"I recognize the significance of what I've said," Budget Director Tom Livers told Legislative Audit Committee member Rep. Matt Regier, R-Kalispell. Livers testified Tuesday that a legislative auditor's team "approached with a predetermined conclusion" that DPHHS was failing to check the income, residency or family eligibility status of nearly 270,000 Montana Medicaid recipients. The resulting audit concluded the state faced a risk of the federal government clawing back at least $84 million in fraudulent payments — a liability claim that temporarily derailed the state's ability to sell $80 million in infrastructure bonds this spring.
"That's a huge accusation," Regier told Livers during Tuesday's legislative committee session in Helena. Livers replied he wasn't trying to claim a conspiracy, but he did believe the audit team repeatedly refused to accept evidence from the department that would have produced a very different conclusion.
At the committee session, Legislative Audit financial compliance manager Alexa O'Dell recapped her team's effort to inspect DPHHS' Medicaid management and how it found the program posed a serious risk to the state's financial credibility. O'Dell said after finding the department's internal controls produced too many errors to effectively check for Medicaid eligibility, the team devised its own test using state income tax records. It reviewed a random sample of 63 applicant files and found 26 cases where the person appeared to improperly get benefits. Assuming a similar percentage of all the state's Medicaid recipients were also getting benefits they didn't qualify for, O'Dell said that meant the state general fund could be out between $84.1 million and $260 million if the federal government demanded its money back.
In response, DPHHS operations service branch manager Erica Johnston said the auditors made a series of mistakes or improper calculations to overstate the problem by several orders of magnitude. As a result, even if the feds did order a refund, the state would owe only $13,546 — which in fact it has already paid, Johnston said.
Johnston said the problems started when the auditors failed to use all the tools DPHHS used to test compliance before it decided to develop its own test with the state tax records. That would have reduced the potential bad cases from 26 to five. Next, the department is barred by law from using tax records to analyze eligibility, because it gives imprecise impressions of a person's actual employment status month-to-month. Then the auditors greatly overestimated the dollar amounts the suspected ineligible recipients received, and presumed an equal percentage of the whole program was also taking improper benefits. Early estimates of that total reached $260 million, before being lowered to the $84 million figure.
And finally, Johnston noted that the federal government rules currently don't allow for retroactive clawbacks. So even if the state had improperly given away that much money, it shouldn't show up as a financial liability against other parts of the state government.
Ironically, the four-and-a-half-month dispute worked out in favor of the bond sale, Livers said. The state planned to issue its bonds on March 11, but pulled the sale as financial markets collapsed in the wake of the COVID-19 pandemic restrictions. It reissued the bonds on April 7, and the depressed markets returned an interest rate so low it essentially made up for the transaction cost of the second sale, Livers said.
Legislative Auditor Angus Maciver compared the dispute to the questions aimed at the authority of inspectors general, general accounting offices and auditors around the country recently. Developing good audit tools for new programs is difficult, he added, but should always follow professional standards.
While Maciver nearly accused Liver and Gov. Steve Bullock of "an undue influence threat" because of their objections to the audit in January, he struck a more conciliatory tone on Tuesday.
"My perspective is that what the team did, did apply to the standards of the profession," Maciver said. "Are audit standards sometimes crosswise with programmatic standards of Medicaid? Yeah."
Correction: Erica Johnston's name was misspelled in an earlier version of this story.
Get Government & Politics updates in your inbox!
Stay up-to-date on the latest in local and national government and political topics with our newsletter.