In his last State of the State address, Montana Gov. Steve Bullock cast an eye back on his tenure in office, reflecting on passing some of his hallmark policies such as a pilot program for public preschool, and imploring lawmakers to continue a program he wants to see become a piece of his legacy — Medicaid expansion.
Bullock is a two-term Democrat governor termed out from running in 2020. He's had a Republican majority in the Legislature for all of his six years in office, but has been able to get through some of his most sought-after legislation that he listed Thursday night.
That includes Medicaid expansion, passed in the 2015 legislative session as the Montana Health and Economic Livelihood Partnership (HELP) Act, carried by a Republican. In their rebuttal to Bullock's speech, Republicans expressed qualms about the federal money that helps fund Medicaid expansion.
Ever since the HELP Act went into effect, Bullock has been building statistics to make the argument Medicaid expansion has been a good deal for the state and should continue in its current form. A sunset in the original bill calls for it to expire this summer, unless lawmakers choose to extend it.
Bullock's argument has been three-pronged: Medicaid expansion makes Montanans healthier, boosts the state's economy and increases and preserves access to health care.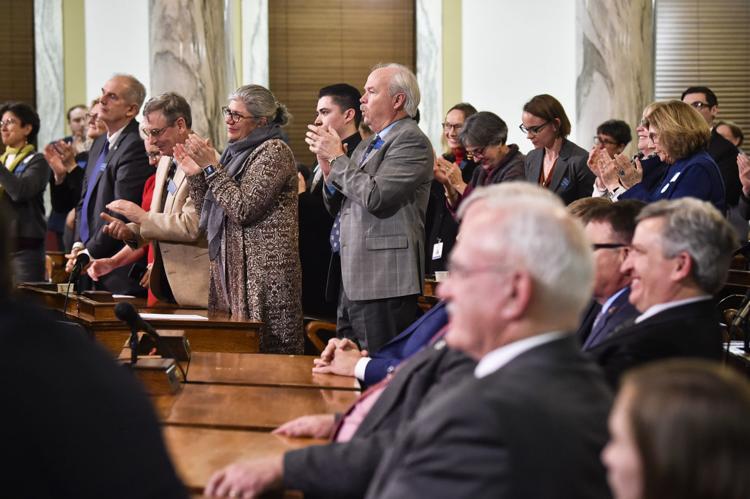 "It is critical that we remove the sunset on Medicaid expansion. That we protect the health care for 95,000 of our family, our friends and our neighbors. And that we protect our rural hospitals and that economy," Bullock said.
Shortly after the Legislature gathered in Helena, Bullock released a new report showing about seven in 10 people covered by expansion are working and about 18,000 of the state's businesses had an employee in 2017 covered under the program. That makes adding a work requirement to the program unnecessary, he said in his address to lawmakers, statewide elected officials and guests who filled the House chambers. Bullock was interrupted by applause from Democrats several times, most heavily when calling to continue Medicaid expansion.
Earlier in the week, Republicans released early details of their plan to continue Medicaid expansion — with the addition of what the bill's sponsor calls "community enhancement." Though the bill is in early draft form, it shows an idea for requiring 80 hours of work, volunteer or other activities such as participating in a substance use disorder treatment program each month. It would make exceptions for those who are caregivers, have disabilities or otherwise can't work.
In 2015 as a part of the HELP Act, the Legislature enacted a voluntary workforce program called HELP-Link. During the period since Medicaid expansion passed, Montana has seen a 8.5 percent increase in workforce participation in the population eligible for expansion, while that number dropped 2.5 percent across the nation.
"It doesn't make sense to me that when we have a nationally recognized model that is helping people succeed in today's economy, that we'd consider any measures that would take health coverage away from working folks; measures that cost more to administer than provide the services in the first place, or measures that won't pass muster in the courts," Bullock said.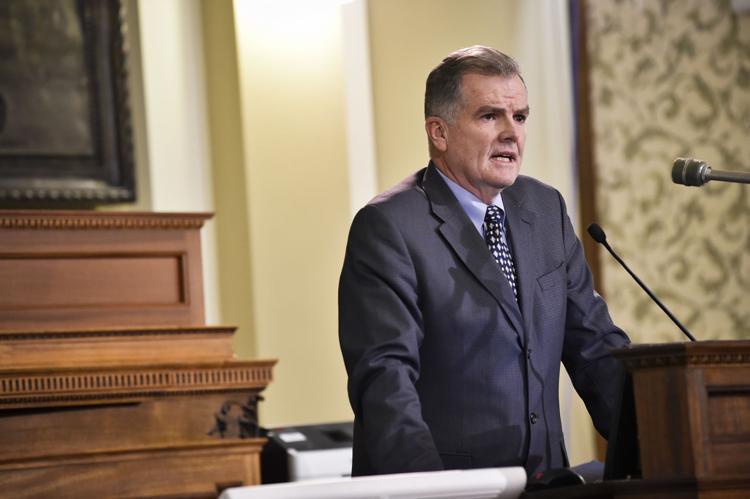 In the GOP rebuttal to Bullock's speech, President of the Senate Sen. Scott Sales, R-Bozeman, stood in front of a bar graph depicting the portion of the state budget that showed federal money increasing over time.
Sales said the state relies too much on money from Washington, D.C.
That includes programs like Medicaid expansion, for which the federal government pays a higher share than regular Medicaid. Since the Affordable Care Act — whose creation allowed for Medicaid expansion — passed in 2010, Republicans nationally have called to do away with it.
Near the end of 2018 a Texas judge struck down the ACA entirely, though it remains in place while the case goes through the legal system.
"When the federal government finally realizes that it can't continue these trillion-dollar debts in perpetuity," Sales said, "states like Montana that have such a high reliance on federal dollars could really be in deep, deep trouble."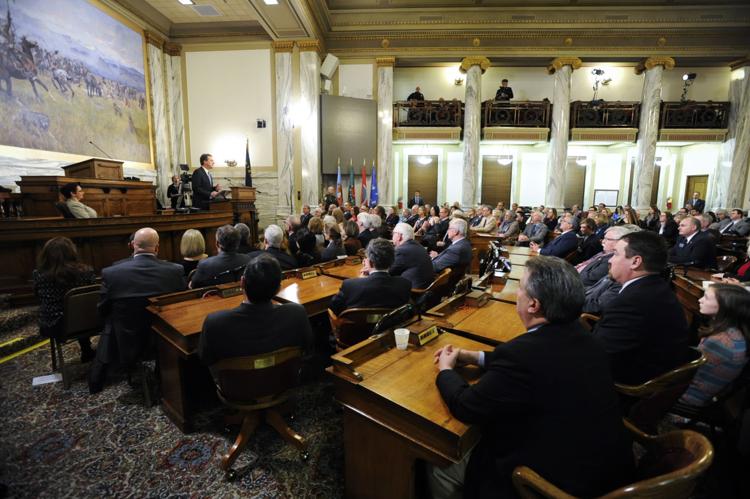 Sales said instead getting health insurance through a federal program, he wants workers participating in a strong economy that enables them to purchase their own coverage.
"The best health care program that anyone can have is a good job so they can buy their own health care," Sales said in the rebuttal, to Republican applause.
Bullock also called on lawmakers to send an infrastructure bill to his desk. Through his time in office and going back to 2011, Montana has not seen a comprehensive infrastructure package survive either the Legislature or the governor's veto. Packages failed to pass in 2011 (before Bullock took office), 2015 and 2017. And in 2013, Bullock vetoed a bill that made it through.
This year the governor pitched a $290 million package that includes $44 million for small communities affected by oil, gas and coal development, something he believes will sweeten the deal for Republican lawmakers, who are rolling out their own proposal in coming days.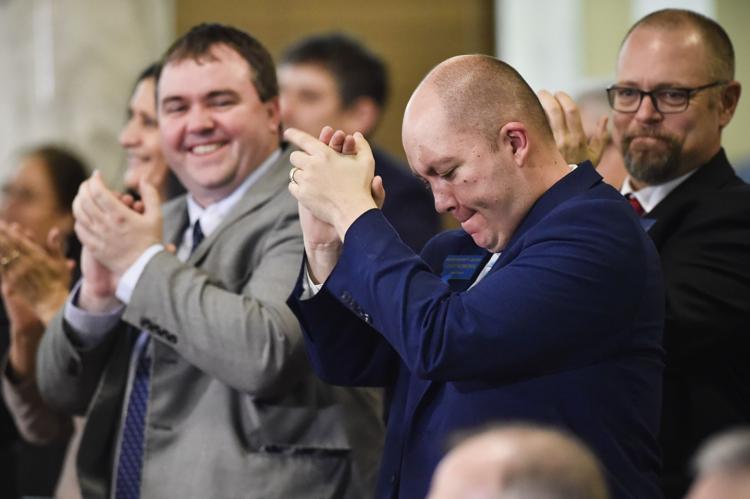 "If we are ever going to break this logjam, we have to provide for rural and urban, for our public institutions and for our smaller communities that cannot pay for their own water and sewer upgrades by themselves," Bullock said.