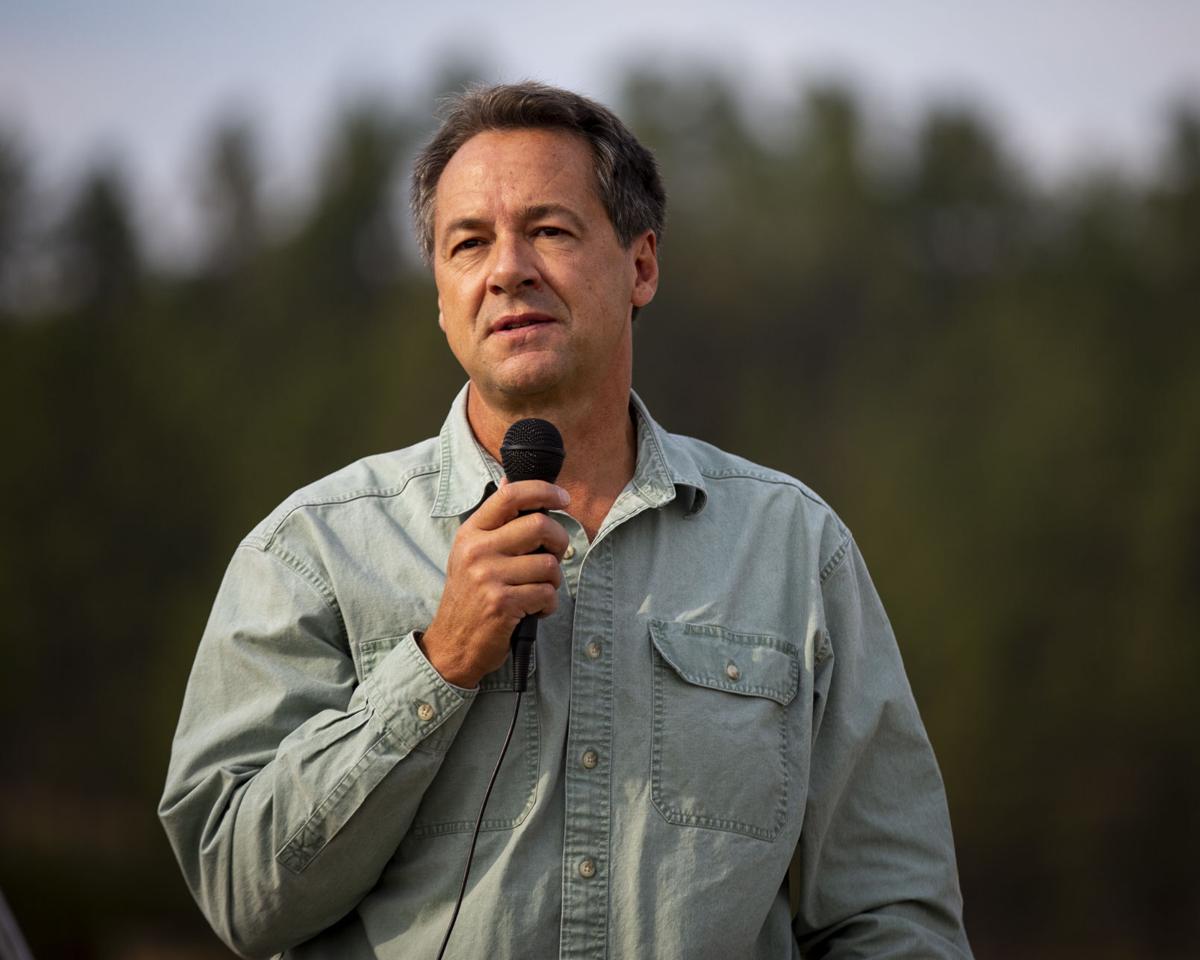 Former Montana Gov. Steve Bullock, who made a name for himself decrying the influence of secretive "dark money" spending in politics, has taken a job with a super PAC affiliated with a large dark money group.
The Democrat, termed out of office in early January, is a new co-chairman of the American Bridge 21st Century. Bullock's hire was included in a Feb. 5 Washington Post article about the super PAC's plan to spend $100 million backing President Joe Biden's policies and to defend Democrats' congressional majorities in the 2022 midterm elections. The super PAC's dark money counterpart is American Bridge, which uses its 501(c)(4) nonprofit status to hide the identities of its donors.
American Bridge describes itself as the largest source of opposition research on Republican candidates. The organization is known for its candidate trackers, professionals who follow Republican candidates, video recording everything they do, looking for that gotcha moment to post on social media. Republicans do the same to Democratic candidates.
The midterm campaign is exactly the kind of super PAC activity Bullock ran against as a lower-tier Democratic presidential candidate in the last election cycle. In October, 2019, the Helena, Montana native blasted Biden for being open to super PAC money in the presidential race.
"You don't 'Unite the Country' by buying an election," Bullock was reported saying in The Hill. "Vice President Biden and I are fighting for similar core values, but as long as super PACs and dark money groups are able to flood our elections with millions of dollars, Washington won't be able to make true progress on the big issues facing our country."
On his presidential campaign website, candidate Bullock elaborated: "Our nation is founded on the basic idea that every American's voice matters. Yet too often it's those who can cut the biggest checks who wield the greatest influence. Fighting against the toxic influence of money in politics has been the fight of Gov. Bullock's career. And he's just getting started." He solicited donations promising to fight dark money politics and big donors.
An interview request for this article was placed Wednesday to Bullock's personal cell phone, specifically asking for his thoughts on going to work for the kind of dark money group he had previously opposed. Ninety minutes later, an American Bridge representative responded saying that Bullock had received the interview request and had asked the American Bridge representative to call and clarify that Bullock was working for the super PAC, not its dark money counterpart, the implication being that the two were separate.
But super PACS and dark money groups spring from the same lawsuits in 2010 that uncorked anonymous political spending by nonprofits classified as "social welfare groups" under the 501(c)(4) section of the American tax code, while also allowing donations of unlimited amounts to super PACs. Lee Montana Newspapers published a column by Bullock in 2020 explaining the consequences of the lawsuits, Citizens United v. the Federal Election Commission. The other lawsuit is SpeechNow v. FEC.
"These cases opened the door for incorporated entities like 501(c)(4) nonprofits to contribute unlimited sums to super PACs, which could, in turn, spend unlimited sums on elections," said Anna Massoglia, of the Center for Responsive Politics.
Not only money can flow between the organizations, but staff as well, Massoglia explained, with one arm of the organization reimbursing the other.
Campaign finance reports for AB PAC, as Bullock's new employer is known, show a considerable amount of dark money flowing to the super PAC from American Bridge, which directly contributed $14.67 million in the last election cycle without identifying its root donors. There was another large dark money group feeding AB PAC. Sixteen Thirty Fund gave AB PAC another $4.2 million. There were also big checks from individual donors, as much as $3.5 million from Stephen Mandel, who Center for Responsive Politics ranks 21st among top megadonors. Mandel is a hedge fund manager and philanthropist.
Receipts to the AB PAC from all sources totaled $85.4 million, of which a little more than $51 million went to opposing Donald Trump's re-election. Another $4.8 million was divided between opposing Georgia's Republican U.S. senators, David Perdue and Kelly Loeffler, who both lost to Democratic candidates in January runoffs.
Super PAC spending was critical for the Democratic campaigns in 2020, including Bullock's. Independent spending supporting Bullock's 2020 Senate race against incumbent Republican Steve Daines totaled $58.6 million, roughly $10 million more than what pro-Daines groups spent. Those numbers are provided by the Campaign Finance Institute, which ranked total independent spending in the Montana race seventh most in the nation at $106,788,066.