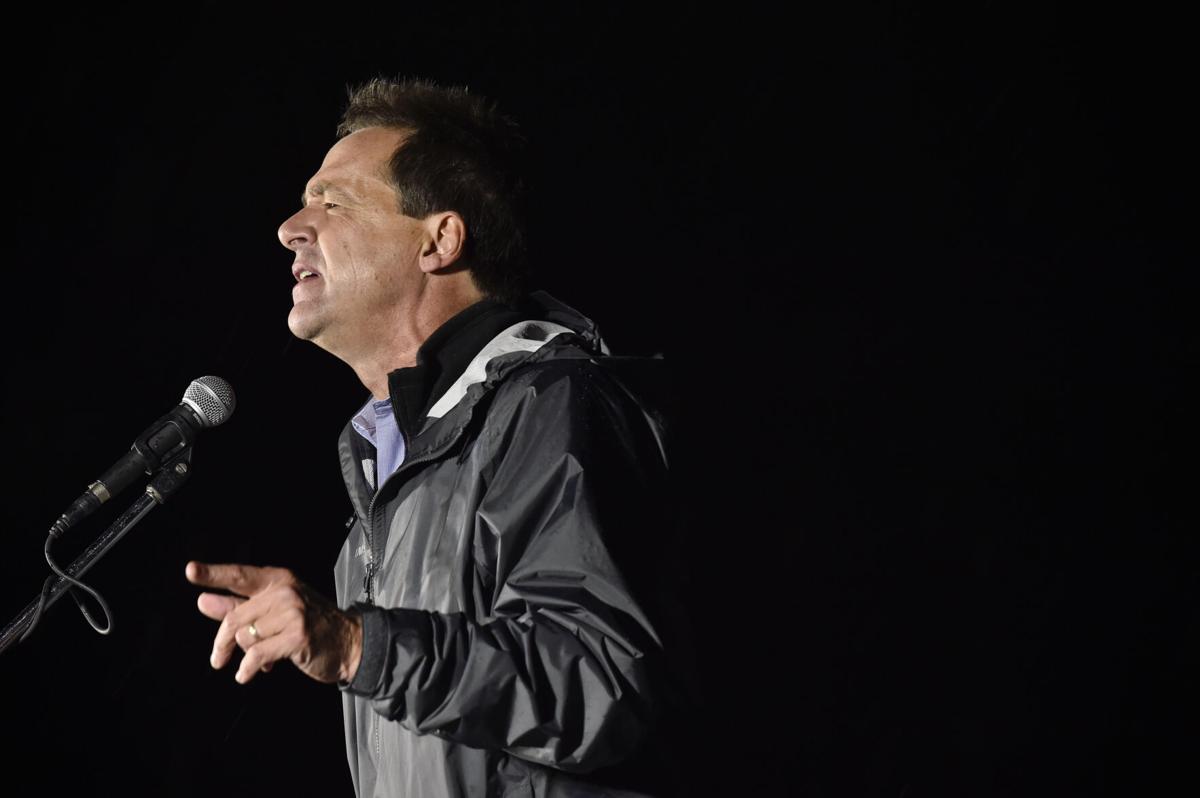 The U.S. Senate campaign for Democratic Gov. Steve Bullock said Thursday it raised $26.8 million over the last fundraising quarter.
The amount is the most ever raised in a quarter for a Montana U.S. Senate race, and beats the previous record set by Bullock in the quarter before this one at $7.7 million.
Republican incumbent U.S. Sen. Steve Daines reported Thursday he raised $11.5 million over the quarter.
The amount Bullock raised also appears to eclipse the fundraising totals of U.S. Sen. Jon Tester, the victorious Democratic incumbent, and Republican challenger state Auditor Matt Rosendale in their 2018 race.
The candidates that year received a combined $26.5 million, with Tester getting about $20.9 million and Rosendale at about $5.5 million, according to the Center for Responsive Politics.
Bullock's third quarter more than doubled what he brought in over the campaign since joining the race in March, and brings his total to just shy of $38 million. Daines' total is about $24.5 million since 2014.
Bullock's full report has not been posted to the Federal Election Commission website, so it's not clear how much of his contributions were made through ActBlue or after Ginsburg's death in mid-September.
In a press release Thursday morning, Bullock's campaign said nearly 40,000 of its contributions have come from Montana residents and their average online contribution was $38.74, with about 96% of contributions under $200.
"Our campaign is powered by individuals, not corporations, because Gov. Bullock is running to give Montana a senator who puts us first, not out-of-state special interests," said said Megan Simpson, Montanans for Bullock campaign manager.
Daines' campaign said that 98% of his contributions have been $200 or less and 8,550 contributions have come from Montanans. The campaign was critical of Bullock's haul.
In a statement Thursday, campaign spokeswoman Julian Doyle said "it's no surprise Steve Bullock's out-of-state, liberal mob donors are going all in on his race" and pointed to comments Bullock made in the most recent U.S. Senate debate about being open to adding justices to the U.S. Supreme court.
Get Election 2020 & Politics updates in your inbox!
Keep up on the latest in national and local politics as Election 2020 comes into focus.