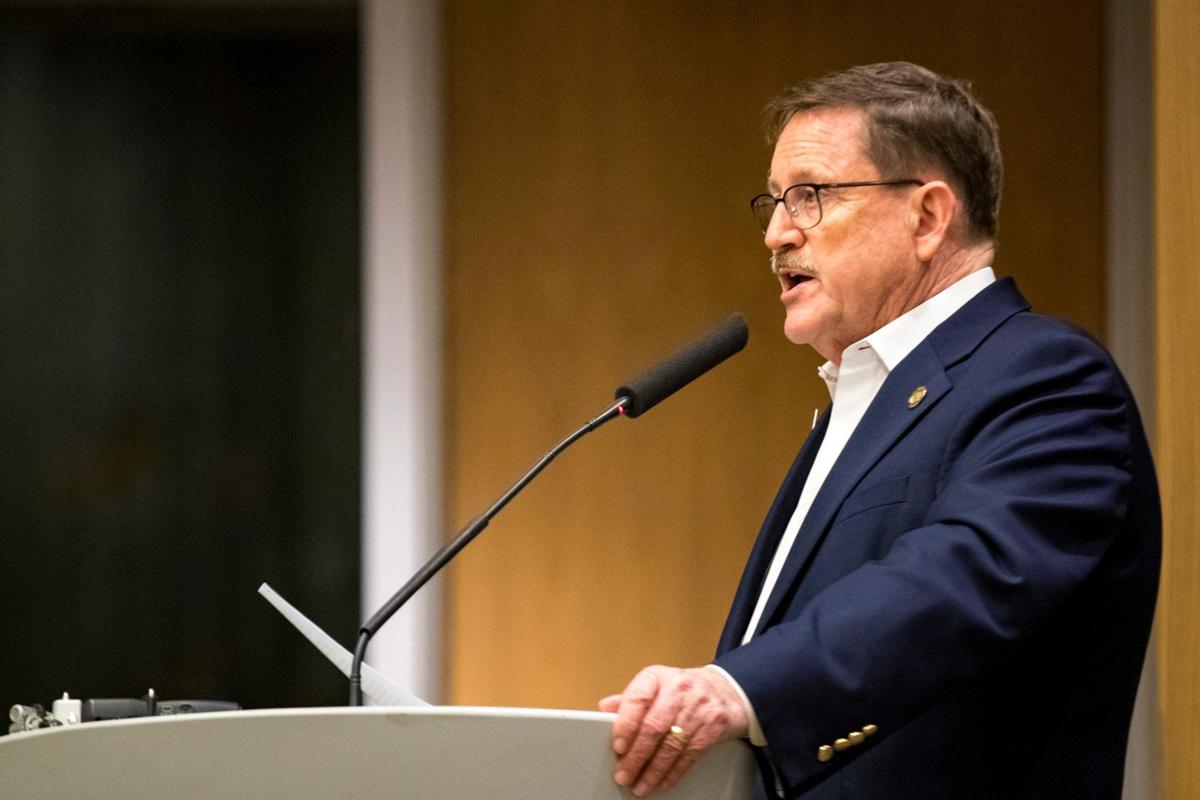 Montana Public Service Commission documents showing a pattern of bullying, harassment, and spying at the agency have been released by a district court judge, months after commissioners sued the news media rather than release data.
The hundreds of emails and official documents reveal a pattern of spying, embarrassing email leaks, and trumped-up claims that led to police investigations that went nowhere. Bullying at the Republican-controlled agency was grade-school level. Lewis and Clark District Court Judge Mike Menahan signed the order Sept. 11.
The PSC is a five-person elected commission that, among other things, determines how much monopoly utilities are allowed to charge Montanans for electricity and natural gas service. It's a job with a base salary of $109,000 a year. The dysfunction on display in the documents released by the court have damaged the PSC's ability to work together, said Commissioner Roger Koopman, who was among those harassed.
"No, it doesn't function properly," Koopman said. "I would define 'function properly' as having mutual respect, disagreeing when you disagree, but being willing to listen to and learn from one another and work with one another in good faith. We haven't had that in at least a year."
In 2019 PSC staff and fellow commissioner Randy Pinocci began reading through Koopman's emails without Koopman's knowledge. Several of the emails were then leaked to a right-wing website, NorthWest Liberty News, where they were read aloud and posted for public reading. The headline on the website read "Roger Koopman's work email laid bare," and included private conversations between Koopman and family members.
An investigation into the matter identified PCS Communications Director Drew Zinecker as the likely leaker, based on conversations with a third party that said Zinecker had offered him several of the same emails. In a later NorthWest Liberty News feature titled "Terror in Helena! 'I'm afraid that Roger Koopman will bring a gun to work and shoot me, Zinecker and Pinocci paint Koopman as a threat to the office.' "
Pinocci and Zinecker shopped their tale to several news outlets. Pinocci contacted The Billings Gazette with the narrative, but the newspaper considered Pinocci's story malicious and did nothing with it.
Pinocci also shopped to the news media a Zinecker claim that Commissioner Tony O'Donnell, a Billings Republican, had asked Zinecker to work on O'Donnell's 2020 reelection campaign on company time, which is illegal. Although O'Donnell in a separate case has been found in violation of using government resources for his campaign, he's adamant that Zinecker's claims are false.
Similar to the claims that Koopman is a threat, Zinecker's claim against O'Donnell is backed by Zinecker's emails to other PSC employees in which the communications director lays out his narratives without the backing of other employees.
The documents released by the court show that the Montana Highway Patrol was called to the PSC office after Zinecker said he was fearful. But the Highway Patrol noted that Zinecker seemed "giddy" to have officers involved. MHP found Zinecker's claim meritless.
Investigators into the PSC shenanigans reported that "the MHP discussed the Feb. 19, 2020, meeting and noted that Mr. Zinecker seemed 'giddy' and 'thrilled' at the prospect of elevating the issue to the point of requiring additional MHP resources at the PSC. They noted that this behavior seemed strange for an individual alleging he felt Commissioner Koopman had created a threatening behavior towards Mr. Zinecker to the point of gun violence."
"Principally aligned" with Zinecker's allegations was Mandi Hinman, PSC administrator. Hinman and Zinecker are also identified in the court-released documents as involving Helena Police in a PSC investigation in which the two alleged another employee had acquired a gaming computer at office expense and was using the computer for non-business activities. 
Investigators found no evidence of wrongdoing. Both Koopman and O'Donnell told Lee Montana Newspapers the claims by Hinman and Zinecker against the employee were baseless. Emails indicate that Zinecker thought the presence of the police would cause the employee to "s—t himself," which excited Zinecker, who had no real supervisory authority over other PSC staff, despite the investigation. The employee took weeks of family medical leave to avoid the harassment.
In other documents, PSC staff describe how Zinecker instructed one employee to wear a chicken suit when making a presentation on the commission website. Other employees present said Zinecker's suggestion was inappropriate and harassing.
In another incident, a PSC worker who noticed a roll of yellow caution tape on Zinecker's desk asked the communications director what it was for. The worker said Zinecker replied to "f--- with Roger" Koopman.
The commissioners put Zinecker on a paid leave in the spring, meaning he continues to receive his $66,040 a year salary. Hinman has continued to work throughout the ordeal. Hinman is paid $100,963.
The released documents also indicate that in 2019, the Montana Legislative Auditor's office investigated Hinman's pay after learning she had received pay raises of more than $21,000 since 2016. The conclusion of the investigation wasn't in the documents.
Koopman, who has been at the PSC since 2013 and terms out this year, said he knew nothing about the pay increases to Hinman. O'Donnell said he was unaware of the pay raises. The Billings Republican, who has been on the commission since 2017, said he thought staff had received pay raises of 5%, which Hinman's raises far exceeded.
O'Donnell said he didn't think the bullying and harassment affected the commission's ability to do its work.
"Here's the point. And this is contrary to some of the articles you put in the paper that the commission is in disarray, or dysfunctional," O'Donnell said. "The thing between Pinocci and Koopman has not affected one single decision that the commission has made. Not one. Not even a little bit. There is no dysfunction in the actual working of the Public Service Commission."