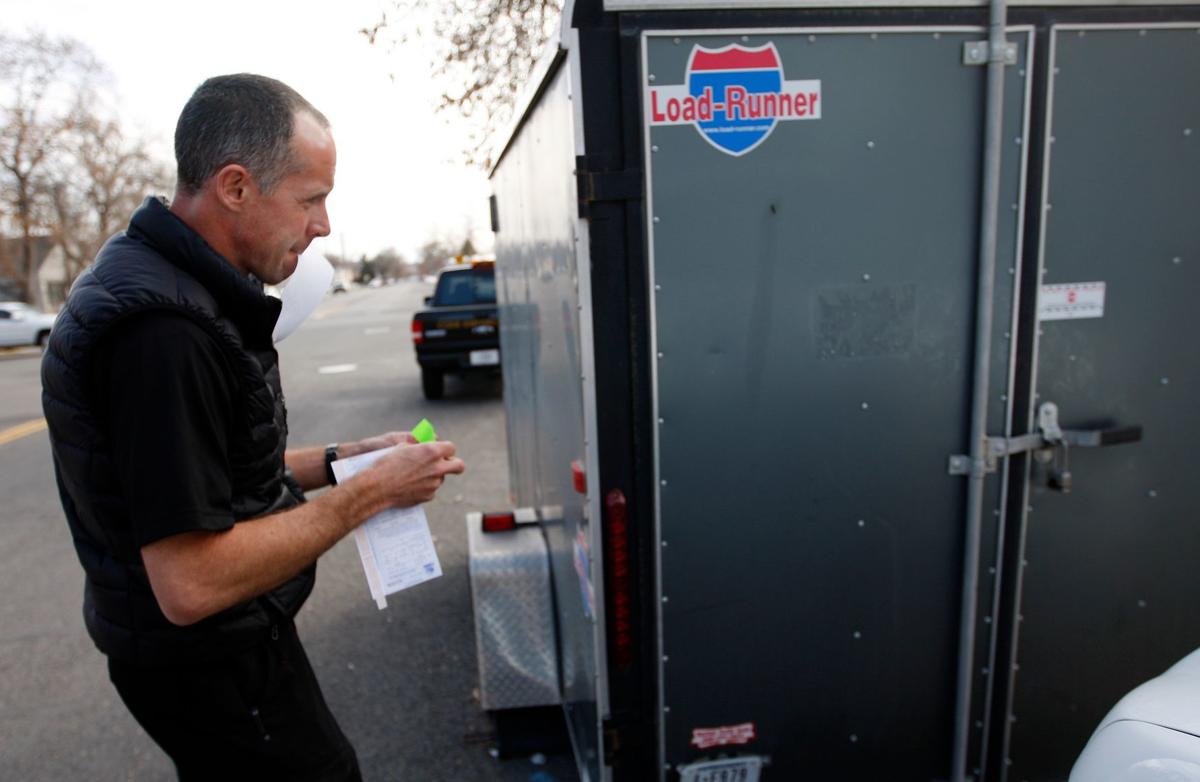 The Dirty Dozen will be exposed during Monday's Billings City Council work session.
As part of its report covering the last three months of 2017, the Code Enforcement Division will present to the council its Dirty Dozen — 12 properties or neighborhoods that illustrate significant code enforcement challenges, including graffiti, open storage of junk, dangerous structures, continuous garage sales, nuisance weeds, snow on sidewalks, parking on boulevards, fire-damaged houses awaiting demolition and squatters.
In a related matter, the council will learn more about proposed amendments to the city's nuisance code.
Planning and Community Services Director Wyeth Friday said that following council suggestions and questions during work sessions held Aug. 7 and Oct. 2, 2017, proposed amendments to the current code include:
Modifying and clarifying definitions.
Defining that a public nuisance can affect an individual, a neighborhood or a community.
Specifically addressing exterior structure conditions — peeling paint, exterior rot, cracking or broken windows and doors, neglected trees and lawns, etc.
Clarifying abatement cost estimating and the time period for abatement by the property owner.
Clarifying the right of entry to properties.
During Monday's meeting, staff plans to work through a marked-up version of the proposed updated section of Section 18 of the city code. The mark-up includes comments from both the code enforcement and legal departments as well as areas where changes and deletions will fit better with other areas of city code.
One Big Sky Center
A document titled "Key Public-Private Partnership Terms" delineates responsibilities of the developer, Landmark LLC (which has the same principals as Wisconsin-based Hammes Company) and what are called "strategy partners," which include the City of Billings, Downtown Billings Partnership, Big Sky Economic Development, the Billings Chamber of Commerce, the Billings Tourism and Business Improvement District and invested local private sector companies.
According to the proposal, the developer has three responsibilities:
Prepare a comprehensive development plan for the two proposed districts — a health and wellness district and a lifestyle district.
Prepare conceptual and finance plans for an immediate phase of development — the first anchoring project in the proposed development and possibly including commercial office, residential retail, hotel and other uses.
Complete other studies to be included in the project's master plan.
The strategy partners have nine responsibilities, with an estimated budget for out-of-pocket planning expenses at $675,000. Their responsibilities include:
Fund planning for the programming, market research, design and cost.
By Aug. 1, work with the developer to complete primary market research.
By the same deadline, work with the developer to prepare a capital improvement plan and a budget for civic infrastructure costs and investment over five years to support district development.
Cooperate with the developer to acquire sites necessary or desired to implement the development plan.
Negotiate exclusively with the developer on development, construction and operation of the civic convention and events center and the planning and development of an adjacent hotel.
By Aug. 1, work with the developer to prepare a fiscal and economic impact analysis.
The meeting begins at 5:30 p.m. in council chambers at City Hall, 220 N. 27th St.
After public comment, the council is scheduled to enter into into executive (closed) session to discuss pending litigation.