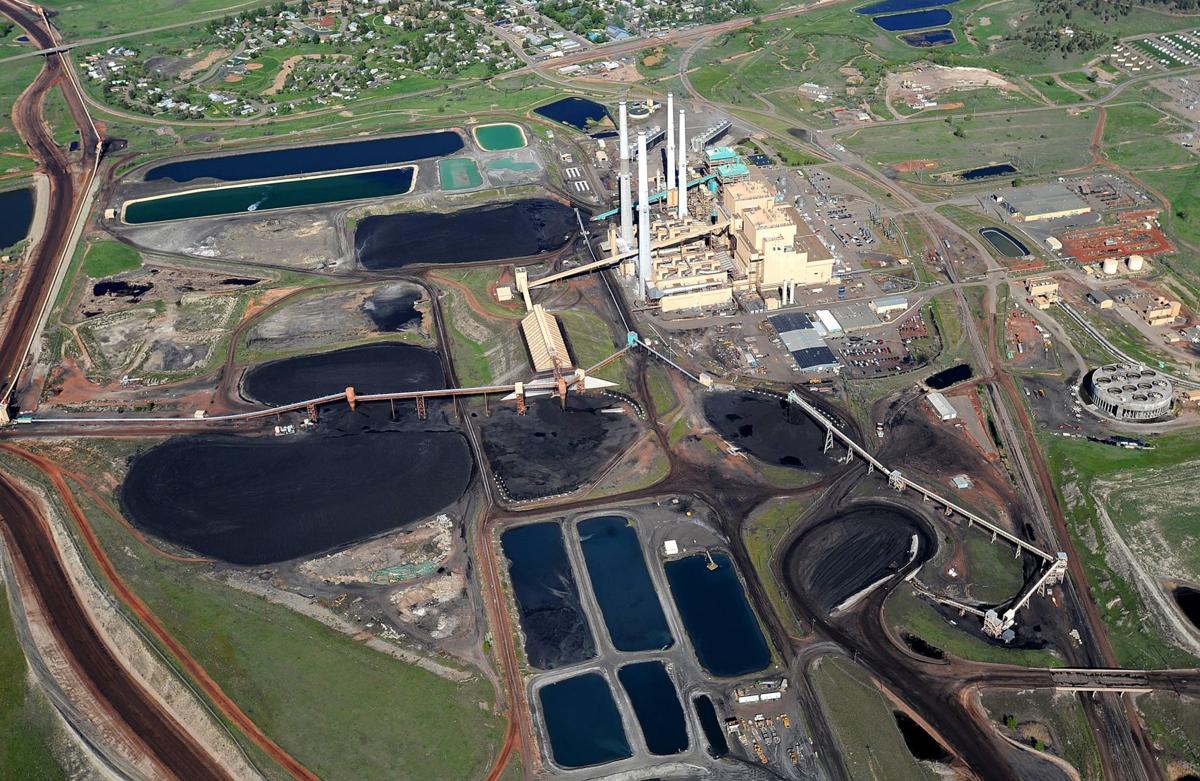 A majority of the owners of Colstrip Power Plant sued Tuesday over a new Montana law nullifying portions of the plant's 40-year-old business contract, calling the law unconstitutional.
Owners Puget Sound Energy, Avista Corp., PacifiCorp and Portland General Electric filed the lawsuit Tuesday morning in U.S. District Court in Billings, suggesting the law violates both the U.S. and state constitutions.
At issue is a new law approved by Republican Gov. Greg Gianforte on Monday. The law forces disputes among the power plant's six owners be settled through Montana courts, instead of Washington as currently spelled out by the Colstrip Ownership and Operation Agreement. The law invalidates contracts that don't settle disputes through Montana courts.
Talen has demanded that arbitration take place in Montana, and that the arbitration and the parties to it are subject to Montana courts, which is in line with the new Montana law but in conflict with the power plant's business contract.
Attempts to reach Gianforte for comment on the suit weren't successful. 
A second new law empowers Montana's attorney general to dictate maintenance at the southeast Montana power plant and impose fines of $100,000 a day on owners who don't comply. That law is not the focus of the lawsuit filed by Colstrip's majority owners Tuesday.
Owners NorthWestern Energy and Talen Energy are defendants in the lawsuit. Both lobbied for the new Montana laws. Talen hadn't responded to requests for comment at the time this article posted.
NorthWestern Energy Spokesperson Jo Dee Black said the company wouldn't comment on an active lawsuit. 
"NorthWestern Energy initiated arbitration to answer the question whether or not a unanimous decision by all Colstrip Power Plant owners is required to close the plant," Black said in an email. "NorthWestern Energy's desire is to have that question answered as soon as possible. Colstrip is a critical resource for Montana for grid stability and for NorthWestern Energy to provide reliable, affordable energy service to our Montana customers."
Although the new Montana law nullifying portions of the Colstrip contract is at the root of the lawsuit, the State of Montana isn't a defendant. 
Simply put, Colstrip is in trouble. Oregon and Washington, states that consume most of the power plant's energy, have set deadlines for their utilities to get out of coal in order to cut heat-trapping carbon dioxide emissions from the atmosphere. Washington's deadline is the end of 2025. Oregon's deadline begins in 2030.
Puget Senior Vice President and General Counsel Steve Secrist said Tuesday that Montana's new laws are making a tough situation worse.
"It's terribly frustrating. Puget Sound Energy has tried and tried to work on constructive solutions. We had a proposed deal (to sell to) NorthWestern," Secrist said. "Yes, it fell apart, but it's still evidence of how we're trying to find creative solutions. We pumped $10 million into the community of Colstrip. We have an ongoing dialogue with the legislators of Montana. I was in Helena a month and a half ago looking for constructive solutions.
"What we're seeing here, I'll call it what it is, is the latest in an ongoing volley of punitive bills. It's just that this one has been signed into law. And, it unabashedly attempts to rewrite a business contract, and I would add, a longstanding business contract. That is a chilling message to business."
Republican lawmakers moved to nullify portions of the power plant business contract in response to NorthWestern Energy accusations that the other owners were conspiring to bring the power plant to closure by refusing to make repairs.
Utilities facing exits from the power plant had started scrutinizing the maintenance budget, particularly after costs in the proposed 2021 budget spiked sharply. Those owners wanted to know if the repairs were necessary to keep the power plant running beyond 2025. They were scrutinizing the budget, not merely going along with what the power plant's operator, fellow owner Talen Energy, had requested.
The owners entered arbitration in the Spokane district of Washington Superior Court earlier this year, as NorthWestern Energy sought to determine both how owners decide plant repair decisions and whether a unanimous decision was required to close Colstrip.
Sen. Steve Fitzpatrick, a Great Falls Republican who carried the law changes through the House, likened the dispute between exiting owners and NorthWestern as a divorce with the departing spouse keying the family car on the way out. He accused the Pacific Northwest owners of conspiring to force the plant into mechanical failure, which was the premise behind the need for Senate Bill 266, empowering the attorney general to dictate repairs. Senate Bill 265 forcing power plant disputes into Montana courts was also a Fitzpatrick bill.
Fitzpatrick, the son of NorthWestern's former director of government affairs John Fitzpatrick, accused the Pacific Northwest owners of deceptive practices. The claim made throughout the legislative process ignored that the business contract, agreed to by the owners, allowed the Pacific Northwest owners to take the steps they chose.
Avista Corp. had cautioned Gov. Gianforte against signing the Fitzpatrick bills into law. In a press release concerning the lawsuit, Avista Vice President Jason Thackston said the lawsuit was about protecting Avista customers and shareholders.
"As we shared in a letter to Governor Gianforte last month, we believe Senate Bills 265 and 266 disrupt a contract between and among the Colstrip owners that has existed for nearly 40 years," Thackston said. "We urged Governor Gianforte to veto the bills because we believe they are both unlawful and unconstitutional, and we have pursued legal action today with other Colstrip owners to protect the rights of our customers and shareholders under the existing contract."
Like Puget Sound Energy, Avista has committed funding to the Colstrip community to help it transition to a post-power-plant era. The $3 million amount is proportionate to Avista's 15% ownership share in the power plant as a whole.
Avista and Puget are the only Colstrip owners to commit transition funding to date.
The Colstrip Ownership and Operation Agreement allows the Pacific Northwest owners to question the budget. Maintenance decisions are decided by majority vote of 55% or better based on ownership shares. With a combined ownership share of 70% of Colstrip's surviving units, Pacific Northwest the owners had the votes to decide the maintenance and operations budget.
It was announced after 5 p.m. Monday that Gianforte had signed the bills into law. Monday was at the end of a 10-day window the governor had to sign the bills. Announcing the decision, Gianforte described it as a retaliatory response to decisions made in Washington.
"Affordable power generated in Colstrip helped build Seattle's big tech economy, but now woke, overzealous regulators in Washington State are punishing the people of Colstrip with their anti-coal agenda. Montana stands with Colstrip," Gianforte said.
Repairs have been made at Colstrip. Unit 3 has been offline for maintenance since April 13. Unit 4 was offline from April 21 through April 28, setting up a rare period when the power plant's two remaining units were inactive. Units 1 and 2 were retired in early 2020 because they were uneconomical.
Unit 4 was also down for maintenance the week of February 15 for boiler tube leaks. It was down last October the entire month for scheduled maintenance.