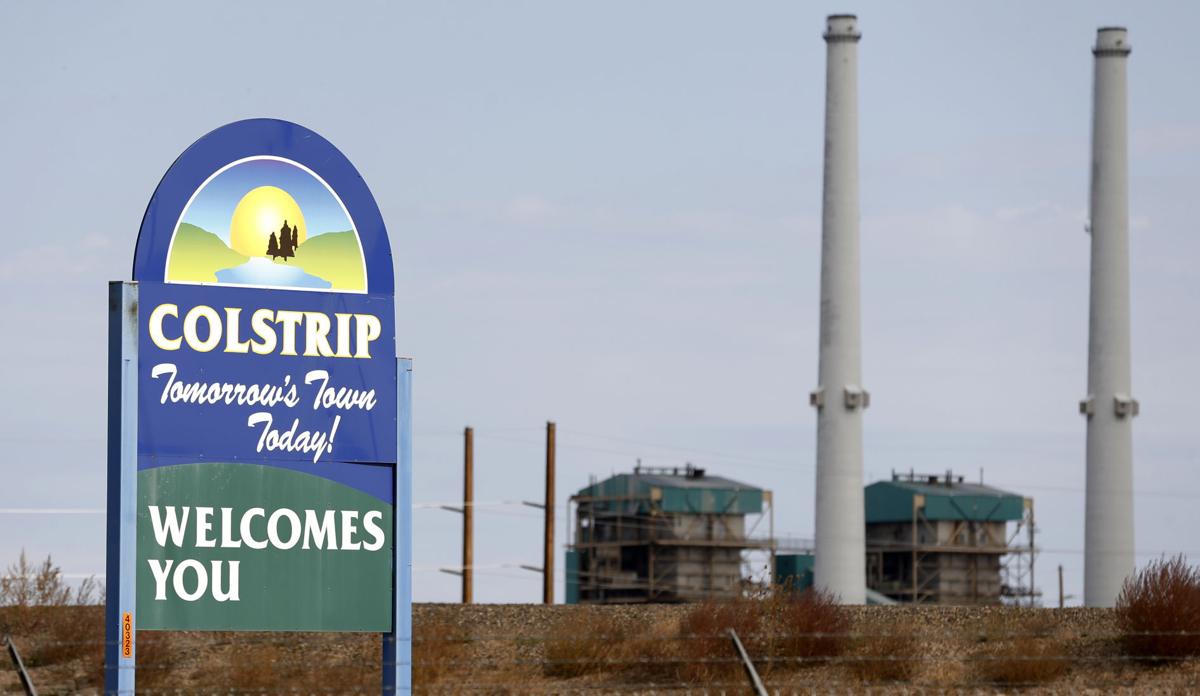 NorthWestern Energy's plan to buy more of Colstrip Unit 4 has hit a snag in Washington state where key parties say the move is harmful to customers of the seller, Puget Sound Energy.
The better move for Washington consumers would be for Puget to keep its shares in the troubled power plant and use the utility's ownership leverage to shut down the power plant entirely by the end of 2025, say both Washington's consumer advocate and the staff of the state's utility commission.
The recommendations come days before the Washington's Utility and Transportation Commission hears from the public about the sale.
Puget Sound Energy is the largest shareholder in Colstrip Power Plant with a 25% interest in Units 3 and 4. The company with 1.5 million customers in Western Washington faces a state-imposed coal-power ban at the end of 2025, as do two other Colstrip owners.
Analysts noted the planned sale would do nothing to lower greenhouse gasses, an objective all Washington utilities are supposed to be working toward.
Additionally, UTC staff and the public counsel cautioned against Puget selling its transmission line capacity to NorthWestern in a separate deal. That transmission will be useful in the future for moving Montana renewable energy to Puget customers, analysts said. Already the utility is eyeing Montana renewables. Washington clean energy law requires increasing amounts of renewable energy through 2045.
Selling the transmission line would mean paying NorthWestern freight to move power in the future, analysts said.
Puget's customers would end up paying Puget for whatever money the utility lost on the sale, WUTC staff concluded. And the price customers paid for Colstrip power post-sale could be considerably more than advertised. Staff added that a vote-sharing agreement between Puget and its buyers, NorthWestern Energy and Talen Energy, would make it difficult for Puget to leverage early retirement of the power plant.
"The sale of PSE's share of Colstrip Unit 4 would foreclose the opportunity for PSE to effectuate early retirement of Colstrip Unit 4," wrote Public Counsel Paul Chernick, of the Washington State office of Attorney General. "Lastly, the proposed vote sharing agreement does not offer any greater certainty that PSE would be able to effectuate early retirement of Unit 3."
Earlier, Puget had testified that its sales agreement would prevent NorthWestern Energy from stopping the closure of Unit 3. It considers NorthWestern the most likely Colstrip owner to object to shutting Unit 3 down.
NorthWestern Energy has a 30% share of Unit 4, which was bought for $187 million in 2007 and worked into Montana customer rates at $403 million the following year, with approval by Montana's Public Service Commission. The utility had anticipated Colstrip operating at least through 2042, a date that other Colstrip owners' plans once aligned with.
But Washington and Oregon legislators responding to climate change concerns have set deadlines for utilities to abandon coal. The last year Colstrip power can be sold in Washington is 2025. In Oregon, Colstrip owner PacifiCorp must drop "coal by wire" in 2030. Portland General Electric, another Colstrip owner, must be out of Colstrip power by 2035 and is closing an Oregon coal-fired power plant this fall.
However, Colstrip owners in Washington and Oregon are accelerating exit plans to no later than 2025. In January Puget and Talen Energy closed Colstrip Units 1 and 2, which they owned equally. The units, previously scheduled to operate through 2022, were no longer economical, the owners said.
NorthWestern was poised to buy all of Puget's Unit 4 share for an aggregate price of $1, with Montana consumers' full costs of expanded ownership to be revealed later. But Talen Energy then spoke for half of what NorthWestern planned to buy. The two would now split Puget's 185 megawatts of Unit 4 capacity, as well as the perks of selling half the generated power back to Puget through 2025.
Baked into Puget's plans was declaring an $85 million loss on the value of the sale, according to UTC staff. Customers would be required to make up the difference between the $1 sale and the $85 million value of the 25% CU4 share.
The terms of the power sale also raised concerns for Washington's consumer counsel and the Washington Utility and Transportation Commission staff, which concluded the sales terms could expose Puget customers to high electricity rates. Puget's buying price for power from NorthWestern and Talen was intended to float above market price, rather than be set at a fixed amount. Should market prices climb considerably, Puget customers would be negatively affected. 
In Montana, NorthWestern Energy is seeking preapproval of its plan to buy half of what Puget is selling.