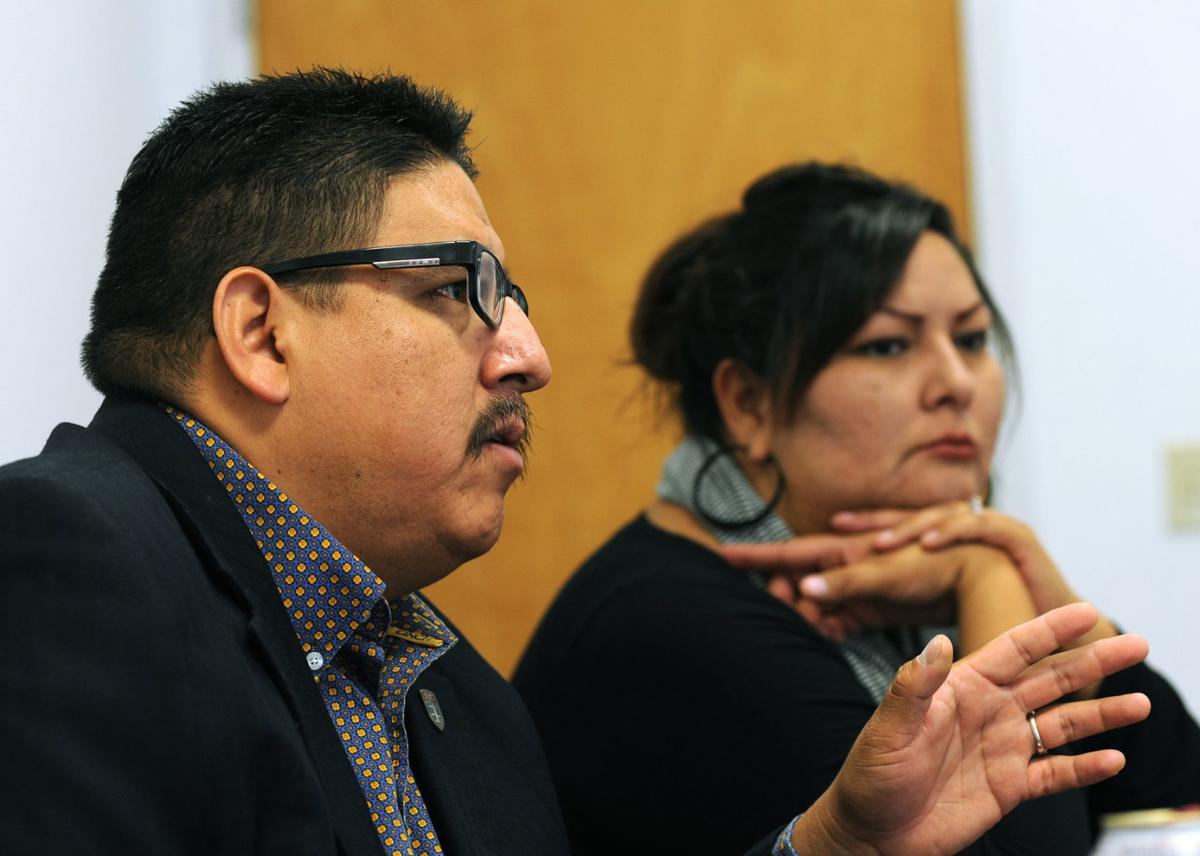 In a 12-3 vote, the Crow Tribe's Legislative Branch removed Chief Judge Leroy Not Afraid from the Crow Tribal Court.
In addition, Associate Judge Kari Covers Up was also removed from serving as associate judge.
A news release issued Friday by the tribe said the Crow Judicial Ethics Board, citing mismanagement of the Crow Tribal Court's financial system, "found clear and convincing evidence existed to justify recommending the Crow Legislature remove the chief judge."
According to the news release, Not Afraid acknowledged using tribal court funds to provide loans to staff members. At an Oct. 15 hearing, Tribal Court Administrator Ginger Goes Ahead confirmed the practice.
 The release also said Covers Up pleaded guilty to misdemeanor partner or family member assault in District Court in Big Horn County on June 19.
You have free articles remaining.
Under Crow law, a Crow tribal judge may be removed for cause if he or she is convicted of any offense in federal or state jurisdiction. Big Horn County Attorney Jay Harris submitted an affidavit stating that the deferred imposition of sentence Covers Up received in the case did not constitute a conviction.
Nevertheless, the Crow Judicial Ethics Board concluded, based on a Montana Supreme Court ruling, that Covers Up had been convicted and should be removed from office. 
This isn't the first time finances associated with the Crow Tribe's court system have been in the news. In January, a federal audit of the court system alleged widespread mismanagement of federal funds in the judicial branch, among other issues.
In that report, submitted by BIA Regional Director Darryl LeCounte, officials identified instances in which federal self-determination funding for the tribe's court system, referred to as "638 funds" were not properly accounted for or were used for reasons outside the scope of federal grants.
Then, on Aug. 28, Covers Up issued an arrest warrant for Crow Tribal Chairman Alvin "A.J." Not Afraid after his administration failed to comply with a judge's order to pay outstanding funds owed to the tribe's judicial branch.
Chief Judge Leroy Not Afraid had filed a petition in mid-July stating the branch's 15 employees at the time had not been paid for up to five pay periods, resulting in a backlog of more than $34,000 in unpaid wages. 
On Sept. 7, the Crow Tribal Court vacated the arrest warrant, saying Chairman Not Afraid had "complied or substantially complied" with the Aug. 28 order.